Course #: WDWP-740
Duration: 4 Days
Price: 2,340.00 USD
Prices reflect a 20% discount for IBM employees
GSA Public Price: ??gsa-public-price??
GSA Private/Onsite Price: ??gsa-private-price??
For GSA pricing, go to GSA Advantage! Delivery Formats
Material: LearnGreen (pdf)
View our Global Training Schedule
Classroom Schedule
Virtual Schedule
Close
There are no virtual classes on the schedule in your country. There are no public classes currently scheduled in your country.
View our global class schedule
This course is available in private, mentoring or e-learning options.

Complete this form, and a Training Advisor will be in touch with you shortly to address your training needs.
By submitting this form, I agree to LearnQuest's Terms and Conditions
View our Global Training Schedule
??elearning-section??
Request Private Training
Close
Tell us a little about yourself:
By submitting this form, I agree to LearnQuest's Terms and Conditions
All Courses Backed by the LearnQuest 100% Satisfaction Guarantee
---
Course Description
This Introduction to PHP course is designed to provide students with the ability to create database-driven websites using PHP and MySQL or the database of their choice. PHP is a versatile server-side programming language that works hand-in-hand with front-end Web languages such as HTML and JavaScript. PHP can be used to create all types of dynamic web interfaces and has become one of the most widely used programming languages.

Objectives
Upon completion of the Introduction to PHP course, students will be able to:
Create database-driven websites using PHP and MySQL
Audience
Web designers
Developers
Webmasters
And Application developers
Prerequisites
Basic understanding of HTML, CSS and basic programming
Topics
Introduction to PHP
PHP Basics
How PHP Works
The php.ini File
Basic PHP Syntax
Variables
First PHP Script
PHP Operators
Creating Dynamic Pages
Passing Variables via the Query String
Flow Control
Conditional Processing
Working with Conditions
Loops
Working with Loops
Arrays
Enumerated Arrays
Working with Enumerated Arrays
Associative Arrays
Working with Associative Arrays
Two-dimensional Arrays
Array Manipulation Functions
PHP and HTML Forms
HTML Forms
Processing Form Input
String Manipulation
Formatting Strings
Working with String Manipulation Functions
Magic Quotes
Reusing Code and Writing Functions
Including Files
Adding a Header and Footer
User Functions
Form Processing
Code Organization
Form Validation and Presentation Functions
Managing Data
Mysqli() Overview
mysqli Methods and Properties
Inserting and Updating Records
mysqli Prepared Statements
Inserting Records
MDB2
Advantages and Disadvantages of MDB2
Why use a database abstraction layer?
When not to use a database abstraction layer?
Using MDB2
Creating a Customer Report
Authentication with PHP and SQL
A database-less login form
Authenticating Users
Regular Expressions
Perl-compatible Regular Expression Functions
preg_match()
preg_replace()
Regular Expression Syntax
Form Validation Functions with Regular Expressions
Session Control and Cookies
Sessions
Configuring Sessions
Session Functions
Cookies
Authentication with Session Control
Sending Email with PHP
mail()
Shortcomings of mail()
PHPMailer
Sending a Password by Email
File System Management
Opening a File
Reading from a File
Writing to a File
File Locking
Uploading Files via an HTML Form
Getting File Information
More File Functions
Directory Functions
Getting a Directory Listing
Creating a Resume Management Page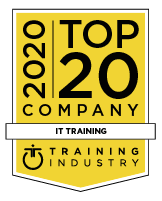 Reviews
---

We Guarantee You'll be Satisfied
At LearnQuest, our goal is always the same: to provide the highest quality training and service to each and every customer.
If you're not satisfied for any reason, simply contact one of our Training Advisors for assistance with your concerns.

Enrollment Options
Select the Training Provider you would like to use
Already have an account? Login here >


You will be leaving the LearnQuest Website
*If using Apple Training Credits or LearnPass, you must enroll with LearnQuest