LearnQuest is a fun, growing, quality driven company with an exciting corporate culture and an unprecedented commitment to our clients. Working at LearnQuest means being a part of a quickly evolving corporate Information Technology training organization. We offer excellent salaries and sales commissions as well as a generous benefit package to full time employees. The environment is fast paced, challenging, and exciting. Commitment to quality and creativity are rewarded by personal recognition.
To ensure excellence, we encourage and support education and career growth. We promise you will never be bored working with us!
LearnQuest offers a comprehensive benefit package to all full time employees. Click here to learn more about LearnQuest's employee benefits.


Instructor & Vendor On-boarding Responsibilities

• Find new instructors & vendors within EMEA region
• Interview new instructors and vendors to gain an understanding of their skills and knowledge
• Manage the full instructor and vendor on-boarding process

Partnership Responsibilities

• Manage relevant email inboxes and resolve tickets directly or by involving key members on the team; stay on top of all tickets to ensure a fast turnaround (24hr Service Level Agreement)
• Support the Channel Manager - EMEA to ensure smooth day-to-day business operations
• Coordinate lab bookings and courseware distribution
• Maintain regular calls to partners to discuss on-going business activities, issues and updates
• Manage the full partner onboarding process and initial partner enablement
• Check Partners' classes based on various reports and ensure correctness of data
• Review Monthly Partner Billing report and ensure correctness of data and arrange needed approvals

Training Delivery Responsibilities

• Process the public registration
• Coordinate public training engagements in close collaboration with the EMEA Sales Team
• Administrate logistical tasks and new class requests
• Oversee class preparation and execution to ensure quality deliveries
• Maintain effectiveness in class scheduling and resource allocation
Position Summary
We are looking for a passionate, organized and driven individual to join our European Sales Organization as an Enterprise Account Executive (EAE). You will be responsible for developing, managing and growing Enterprise clients with their IT Training needs. To be successful in this position, you must be highly motivated, creative, and passionate about training. The goal is to develop relationships with large corporate clients in Europe and grow the business. The ideal candidate will be based in the Czech Republic and will support our enterprise clients in all of Europe. You will be working from home with minimum travel involved.

Basic Qualifications
• Experience in IT sales, project management, business development and relationship building
• Able to efficiently profile your accounts; grow business within the assigned territory and achieve individual and team sales goals
• Able to manage client expectations throughout the sales-delivery cycle and stay focused on details
• Strong, long-term relationships with clients and partners to support the region's growth expectations, revenue and margin targets.
• Grow LearnQuest's footprint within your designated territory
• Provide high-quality customer support to the clients
• Strong interpersonal and leadership skills
The Enterprise Account Executive is responsible for selling to C-level executives and managers within Fortune 500 companies, government and complex national/global accounts.

The Enterprise Account Executive will work with clients to establish structured skills and development programs. Engages in various phases of the sales cycle including identifying, qualifying and recommending education solutions to assist organizations with developing important skills.
This role will build long term partnerships and relationships with IT Management, Procurement, Training, Human Resources and Learning and Development leaders at all levels of the enterprise.

• Operate as the lead point of contact for any and all matters specific to customers
• Build and maintain strong, long-lasting customer relationships
• Develop a trusted advisor relationship with key customer stakeholders and executive sponsors
• Ensure the timely and successful delivery of our solutions according to customer needs and objectives
• Uncover and acquire new business and build business within existing accounts
• Understand the customer and anticipate their needs and requirements
• Grow existing business into more meaningful relationships that drive significant revenue
• Deploy localized marketing strategies with a goal to drive opportunities, brand awareness
• Implement targeted account sales strategies
Lock in Savings with LearnPass
Make the most of your budget!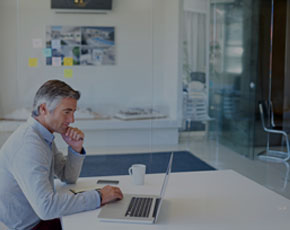 Left this here as an example of original
heres the new schedule
This website uses third-party profiling cookies to provide services in line with the preferences you reveal while browsing the Website. By continuing to browse this Website, you consent to the use of these cookies. If you wish to object such processing, please read the instructions described in our Privacy Policy.