Course #: ES85G
Duration: 36 Hours
Price: 4,185.00 USD
Prices reflect a 20% discount for IBM employees
GSA Public Price: ??gsa-public-price??
GSA Private/Onsite Price: ??gsa-private-price??
For GSA pricing, go to GSA Advantage! Delivery Formats
Material: LearnGreen (pdf)
View our Global Training Schedule
Classroom Schedule
Virtual Schedule
Close
There are no virtual classes on the schedule in your country. There are no public classes currently scheduled in your country.
View our global class schedule
This course is available in private, mentoring or e-learning options.

Complete this form, and a Training Advisor will be in touch with you shortly to address your training needs.
By submitting this form, I agree to LearnQuest's Terms and Conditions
View our Global Training Schedule
??elearning-section??
Request Private Training
Close
Tell us a little about yourself:
By submitting this form, I agree to LearnQuest's Terms and Conditions
All Courses Backed by the LearnQuest 100% Satisfaction Guarantee
---
Course Description
Today, z/OS supports new workloads running as e-business servers, including the IBM Hypertext Transfer Protocol (HTTP) server and WebSphere. These workloads exploit the latest features of the z/OS runtime environments, including Parallel Sysplex, Workload Manager (WLM), and UNIX System Services (USS). New hardware technology, such as zAAP and zIIP processors, can be exploited for selected workloads, and the WLM Intelligent Resource Director balances workloads across clustered LPARs in a sysplex.
Examine the performance management and monitoring components of the Parallel Sysplex, USS, and WLM environment using extensive Resource Management Facility (RMF) reports and console displays to understand what is happening in the system. Based on this foundation, analyze case studies using z/OSMF Workload Management and Resource Monitoring functions to show how integrated performance data gatherers for Linux on System z/x, AIX, and Windows systems can be used to provide a consistent monitoring solution for zEnterprise ensembles.
This course is one step in the following Learning Journey:
Objectives
Describe the advanced performance components of current complex z/OS environment and identify the major performance factors for these components
Identify coupling facility (CF) technologies and how they function in a Parallel Sysplex, including CF links and CF structures
Monitor and analyze the service times and other performance indicators of the CF and other Parallel Sysplex components, including cross-system coupling facility (XCF)
Predict and monitor effects of system managed CF duplexing on system performance
Identify WLM services and their use by z/OS applications, including enclave services, routing services, and application environments
Evaluate RMF enclave reports and understand enclave resource accounting
Implement and control WLM optional features such as Intelligent Resource Director (IRD) and WLM defined capacity, and monitor LPAR performance when optimized by these features
Describe the new functionality introduced by zAAP and zIIP specialty processors on z/OS systems and use appropriate tools to control and monitor specialty CP workload performance
Monitor and control the USS program environment using RMF reports and System Management Facility (SMF) data along with USS console commands and displays
Tune USS resource usage, shell performance, and file system performance for Hierarchical File System (HFS) and zFS
Configure WLM's management of the USS environment, including BPXAS and classification of USS workloads
Describe the purpose of the Unified Resource Manager and the various system layers that it can work across
Describe what workload resource groups or workloads mean within the zEnterprise environment
Describe what performance management capabilities Unified Resource Manager provides
Describe the role Guest Platform Management Provider and Application Resource Measurement technologies play in the zEnterprise environment
Explain how zEnterprise technologies cooperate with z/OS Workload Manager (WLM)
Describe Unified Resource Manager performance functions
Know how to use RMF XP the solution for Cross Platform Performance Monitoring (z/OS and distributed platforms)
Use RMF XP for monitoring all operating systems running on the IBM
zEnterprise Blade center Extension
Audience
This advanced course is for z/OS systems programmers, experienced performance analysts and performance administrators, UNIX Services support personnel, and other experienced I/S professionals who want to update their RMF and performance management skills to include the latest z/OS e-business and zEnterprise ensemble runtime environments.
Prerequisites
A working knowledge of the z/OS operational environment is assumed, including a basic knowledge of WLM, UNIX System Services, and Parallel Sysplex. Previous experience or training in z/OS measurement and tuning and RMF are also assumed. Such training can be obtained by attending course: Basic z/OS Tuning Using the Workload Manager (WLM) (ES540)
Topics
Day 1
Welcome
Unit 1: z/OS advanced performance overview Unit 2: Tuning Parallel Sysplex
Exercise 1: Introduction to your system Exercise 2: Tuning Parallel Sysplex
Day 2
Unit 3: Workload Manager and performance
Unit 4: zAAPs and zIIPs: Specialty processors
Unit 5: Monitoring and tuning UNIX System Services
Day 3
Unit 5: Monitoring and tuning UNIX System Services (continued)
Exercise 3: USS batch performance Exercise 4: USS classification
Unit 6: Advanced Workload Management and Resource Monitoring functions
Exercise 5: z/OSMF and performance management
Day 4
Exercise 5: z/OSMF and performance management (continued)
Unit 7: zEnterprise Platform Performance Management
Exercise 6: Cross platform monitoring with RMF XP
Related Courses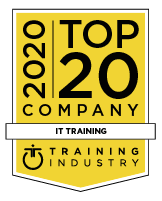 Reviews
---
Anonymous writes:
Course covered a wide range of topics.
Daniel Kemling writes:
The instructor was easy to talk too. Labs materials were usefull

We Guarantee You'll be Satisfied
At LearnQuest, our goal is always the same: to provide the highest quality training and service to each and every customer.
If you're not satisfied for any reason, simply contact one of our Training Advisors for assistance with your concerns.

Enrollment Options
Select the Training Provider you would like to use
Already have an account? Login here >

You will be leaving the LearnQuest Website
*If using Apple Training Credits or LearnPass, you must enroll with LearnQuest