Course #: WM891G
Duration: 16 Hours
Price: 1,674.00 USD
Prices reflect a 20% discount for IBM employees
GSA Public Price: ??gsa-public-price??
GSA Private/Onsite Price: ??gsa-private-price??
For GSA pricing, go to GSA Advantage! Delivery Formats
Material: LearnGreen (pdf)
View our Global Training Schedule
Classroom Schedule
Virtual Schedule
Close
There are no virtual classes on the schedule in your country. There are no public classes currently scheduled in your country.
View our global class schedule
This course is available in private, mentoring or e-learning options.

Complete this form, and a Training Advisor will be in touch with you shortly to address your training needs.
By submitting this form, I agree to LearnQuest's Terms and Conditions
View our Global Training Schedule
??elearning-section??
Request Private Training
Close
Tell us a little about yourself:
By submitting this form, I agree to LearnQuest's Terms and Conditions
All Courses Backed by the LearnQuest 100% Satisfaction Guarantee
---
Course Description
This course is designed to teach you how to connect mobile devices to CICS and run existing or new CICS web service applications. You learn how to enable and implement mobile in CICS, including how to prepare the CICS environment and resources and what CICS provides to assist with the service development, integration, and translations. The course explains implementations such as web service patterns and the web service assistant jobs. It also covers various ways to connect mobile applications to CICS by use of CICS Mobile Extensions, IBM MobileFirst Platform Foundation, CICS Transaction Gateway, Liberty Profile, and IBM z/OS Connect feature. The course includes a module on mobile security architectures and securing mobile access to CICS. In the hands-on lab exercises, you perform the necessary steps to configure and implement mobile apps with CICS. The lab exercises implement JSON and SOAP web services in support of mobile applications.
For information about other related courses, visit the IBM Training website:
http://www.ibm.com/training
Objectives
State the options that are available to implement mobile apps with CICS applications
Use the mobile CICS solution technologies to connect mobile applications
Describe the CICS implementation process for SOAP and JSON web services
Describe the steps that CICS takes to process web services
Explain how to implement JSON web services
Define the CICS related resources and artifacts of the implementations
List IBM MobileFirst components
Describe the use of the IBM MobileFirst components with CICS
Describe how IBM MobileFirst Platform adapters connect with CICS
Describe CICS event processing and its use with mobile apps
Describe how to set up the CICS application to provide notifications to the mobile device
Describe MobileFirst Platform push notification architecture
Describe the integration support for JSON web services for CICS Transaction Gateway, Liberty, and z/OS Connect
Identify CICS mobile workloads and apply workload management techniques to improve performance
Identify the security options that are available to secure mobile web services in CICS
Describe what is available to enable end-to-end security
Define the steps that are needed to configure security for JSON web services
Describe how to secure the adapter connection from the IBM MobileFirst Platform Server to CICS
Identify the steps that are needed to enable SSL mutual authentication between CICS and MobileFirst Server
Audience
This intermediate course is designed for CICS system programmers, administrators, architects, designers, and developers for the CICS Transaction Server product.
Prerequisites
You should:
Have working knowledge of CICS TS
Understand how CICS resources are defined and installed
Successfully complete course CICS V5 Fundamentals (WM851G) or CICS V5 Basic Tailoring (WM852G), or have equivalent working experience
Topics
Course introduction
Introduction to CICS and mobile
Exercise: Lab setup and SOAP web services
Implementing JSON web services
Exercise: Implementing JSON and SOAP web services
CICS and IBM MobileFirst Platform Foundation
Exercise: CICS and IBM MobileFirst adapter
CICS events and push notifications
Exercise: CICS events and notifications
Mobile integration and workloads
Exercise: CICS TG JSON web services
Secure mobile access to CICS
Exercise: IBM z/OS Connect feature
Course summary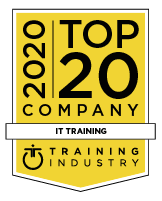 Reviews
---

We Guarantee You'll be Satisfied
At LearnQuest, our goal is always the same: to provide the highest quality training and service to each and every customer.
If you're not satisfied for any reason, simply contact one of our Training Advisors for assistance with your concerns.

Enrollment Options
Select the Training Provider you would like to use
Already have an account? Login here >

You will be leaving the LearnQuest Website
*If using Apple Training Credits or LearnPass, you must enroll with LearnQuest