title
Date: xxx
Location: xxx
Time: xxx
Price: xxx
Please take a moment to fill out this form. We will get back to you as soon as possible.
All fields marked with an asterisk (*) are mandatory.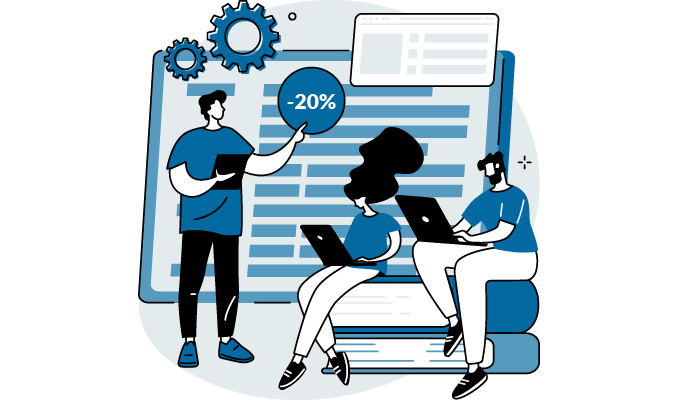 Save 20%
on Authorized IT Training!
Get 20% off and gain the edge you need. Learn from the best and get certified with globally recognized programs.
Use promo code MAY20 at checkout. Offer valid through May 31, 2023, 11:59 pm EST. Terms & Conditions apply.
See available providers
Click to select a provider to enroll in your IT Training Course
Why Opt for Instructor-Led Authorized IT Training Courses?
Relevance: Aligning with Industry Standards
Authorized IT training courses ensure you're learning the latest skills and techniques relevant to the current technology landscape. This alignment with industry standards sets you apart from your peers and enhances your professional value.
Expertise: Gaining Knowledge from Experienced Instructors
Access to certified and experienced instructors is a significant advantage of authorized IT training courses. These professionals provide real-world insights, guidance, and practical examples, streamlining your learning process and enhancing skill mastery.
Certification: Validating Your Skills
Completing authorized IT training courses often leads to official certifications that employers recognize and attest to your proficiency. Such certifications can help you secure better job opportunities, negotiate higher salaries, and stand out in a competitive market.
Adaptability: Offering Flexible Learning Formats
Authorized IT training providers cater to diverse learning preferences, offering in-person, online, and hybrid formats. This flexibility enables you to choose the most suitable learning environment while balancing work, personal commitments, and professional development.
Networking: Connecting with Industry Peers
Instructor-led authorized IT training courses offer networking opportunities with like-minded professionals. Group discussions and collaborative exercises foster valuable connections, contributing to career advancement.
Efficiency: Maximizing Training Investment Returns
Investing in authorized IT training courses yields significant returns in career growth and job satisfaction. By acquiring up-to-date and relevant skills, you maximize your training investment and strengthen your position in the technology industry.
Need more Information?
Speak with our training specialists to continue your learning journey.
Talk to our team
Terms & Conditions
Promotion is limited to new registrations for listed and qualified IT training courses only from selected authorized providers such as AWS, IBM, Microsoft, The Linux Foundation, CompTIA, Cisco, Mirantis, Check Point, EC-Council, and Cloud Credential Council. Each order must be placed before 11:59 PM EST on May 31, 2023. The MAY20 Promotional Code must be entered at the time of purchase in order to receive the discount. Cannot be combined with any other promotions, offers, or discounts. Additional tax, terms, conditions, and restrictions may apply. For more details, please review the Terms and Conditions and Cancellation Policy.