title
Date: xxx
Location: xxx
Time: xxx
Price: xxx
Please take a moment to fill out this form. We will get back to you as soon as possible.
All fields marked with an asterisk (*) are mandatory.
Microsoft Training Courses
Choose from the best certified Microsoft partner with an array of officially authorized courseware. Explore our extensive catalog of authorized Microsoft training for your learning needs and achieve your training goals.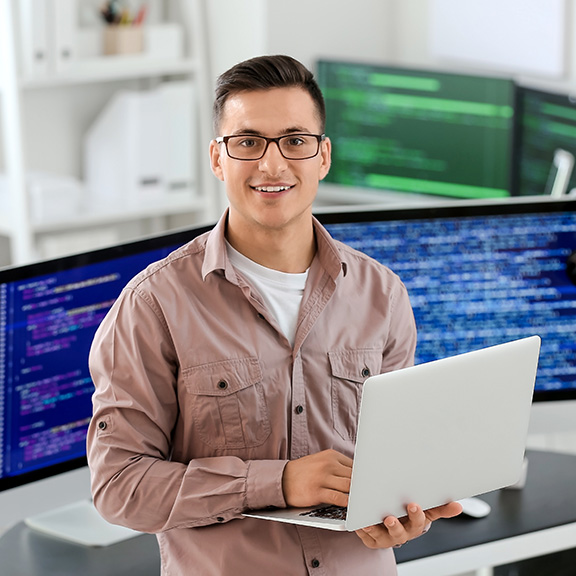 Master In-Demand Microsoft Technologies with Authorized Training
As one of the world's largest technology companies, Microsoft offers a vast array of industry-leading solutions for businesses of all sizes. From its ubiquitous Office productivity suite to cloud platforms like Azure and Dynamics 365, Microsoft empowers organizations with the tools to streamline operations and gain a competitive edge.
Mastering Microsoft technologies is a valuable skill set for IT professionals, as Microsoft solutions are widely adopted across industries. LearnQuest, as a Microsoft Learning Partner, is authorized to deliver comprehensive training across the full Microsoft stack.
Our expert instructors will guide your team through rigorous certification prep and hands-on labs to ensure mastery of technologies like Microsoft 365, Azure, Dynamics 365, and Power Platform. With real-world projects and immersive virtual training, professionals will gain the specialized skills to architect, implement, and administer Microsoft solutions tailored to your specific business needs.
Microsoft Azure Learning Journeys
Advance your Azure skills with role-based learning journeys. Our authorized Microsoft experts guide you through the latest cloud capabilities. Master in-demand skills with hands-on labs using new Azure features. Emerge Azure certified and ready to innovate.
With challenging labs and practice exams, the path thoroughly prepares learners for Azure role-based certifications. Help your team capitalize on the power of Microsoft Azure.
Ready to Elevate Your Team's Capabilities with Innovative Microsoft Training?
At LearnQuest, we offer more than just exceptional authorized training in Microsoft technologies - we partner with organizations to create truly customized learning solutions tailored to your unique business needs.
Our training advisors will consult with you to understand your current tech environment, skills gaps, and future goals. We then design a comprehensive curriculum and flexible delivery plan, so your team can master the latest Microsoft cloud platforms, productivity tools, and security best practices.
With our real-world projects and role-based labs, professionals will gain the specialized expertise to immediately apply Microsoft solutions for enhanced workflow automation, actionable insights, and streamlined cross-departmental collaboration.
Whether you operate on-premises, in the cloud, or in a hybrid environment, LearnQuest will equip your workforce with the Microsoft-certified skills to optimize operations today and future-proof for tomorrow.
Empower your organization through transformative technologies from the Microsoft stack. Reach out for a free consultation to start building your customized Microsoft learning pathway.
Contact Us For A Free Consultation
Free Microsoft Training Resources at LearnQuest
Learn more about Microsoft topics by exploring our extensive library of free articles, webinars, white papers, and case studies.
Frequently Asked Questions
What Microsoft training courses does LearnQuest offer?

LearnQuest offers authorized training across Microsoft's full range of solutions including Microsoft 365, Azure, Dynamics 365, Power Platform, and more. Courses cover topics like cloud computing, AI, data engineering, cybersecurity, and professional development.

What are the benefits of Microsoft certification?

Getting Microsoft certified validates your skills and knowledge of Microsoft technologies. Certification can improve your career opportunities, salary potential, and advancement. It also demonstrates expertise to employers.

How do I prepare for a Microsoft certification exam?

LearnQuest provides exam prep courses to help you get ready for Microsoft certification exams. The courses provide an overview of exam objectives, content review, practice questions, mock exams, and more. You can take exam prep online self-paced or live online with an instructor.

Why get Microsoft training from LearnQuest?

As a Microsoft Learning Partner, LearnQuest offers:

Authorized Microsoft curriculum
Live online or self-paced course options
Hands-on labs using Microsoft software
Instructors with real-world experience
Custom learning paths and solutions

What Microsoft training delivery formats are available?

LearnQuest offers flexible training formats including:

Live online instructor-led training
Self-paced online courses you can take anytime
Blended training combining online and classroom
Custom onsite training at your location

How long does it take to complete Microsoft training?

Course length varies from 1-5 days depending on the topic and delivery format. Self-paced online courses allow you to learn at your own pace. To prepare for a certification exam, we recommend 40-60 hours of study time.

How do I contact LearnQuest to start Microsoft training?

You can call 877-206-0106 or email info@learnquest.com to speak with a training advisor. We'll recommend Microsoft courses to fit your learning objectives and develop a training plan tailored to your needs.
Need more Information?
Speak with our training specialists to continue your learning journey.
Talk to our team