title
Date: xxx
Location: xxx
Time: xxx
Price: xxx
Please take a moment to fill out this form. We will get back to you as soon as possible.
All fields marked with an asterisk (*) are mandatory.
Unlock Your Cloud Learning Potential with an AWS Skill Builder Team Subscription
Are you eager to accelerate your journey into the cloud? The AWS Skill Builder Team Subscription from LearnQuest is your gateway to immersive training that will elevate your expertise, spanning from cloud fundamentals to advanced certifications.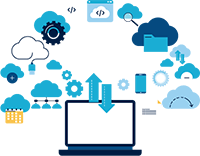 Why Choose AWS Skill Builder?
Unlock a World of Opportunities for Your Team:
600+ Free Online Courses
Build essential knowledge at your own pace.
150+ Hands-on Labs
Gain practical experience in a live AWS environment.
Practice Exams and Quizzes
Perfect your skills for AWS Certifications.
Cutting-Edge Game-Based Learning
Immerse yourself in real-world scenarios and AWS use cases.
Role-Based and Industry-Specific Training
Develop specialized expertise tailored to your needs.
Whether you're just venturing into the cloud or are a seasoned developer, AWS Skill Builder offers on-demand access to top-tier AWS training. Unleash your potential with in-depth skills that can propel your career or revolutionize your organization's innovation strategies.
Discover the ideal team subscription plan for you.
Pricing
AWS Skill Builder Team subscriptions start at $449 USD per learner per year.
Volume discounts are available for larger teams.
Questions about training? Click here.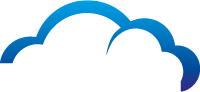 Accelerate Your Cloud Skills with AWS Skill Builder
Unleash the complete power of your cloud investments and revolutionize your business by cultivating your team's cloud proficiency. Cultivate a culture of ongoing learning with a Skill Builder Team subscription. Discover the exclusive features:
Upskill Your Team and Expedite Transformation
Empower your organization by instilling essential skills through customized training and learning journeys. Keep a close eye on your team's skill development using the Skill Builder administrator dashboard and in-depth progress reports.
Nurture Collaboration and Proficiency
Introduce innovative approaches to enhance expertise and reinforce teamwork through engaging AWS Jam events. Elevate problem-solving skills and nurture collaboration in open-ended cloud challenges, fostering a culture of shared learning, creativity, and trust.
Ignite a Passion for Learning with Interactive Training
Fuel your team's enthusiasm for learning through the immersive experience of AWS Cloud Quest, a dynamic game-based training platform. Tailor learning paths to seamlessly onboard new team members and significantly enhance their cloud proficiency.
Elevate your professional aspirations and cultivate practical skills with an AWS Skill Builder team subscription. Dive into a world of hands-on labs, role-based games, builder challenges, and enhanced exam preparation resources, all meticulously crafted by AWS experts.
AWS Certification Made Easy
Prepare for success with comprehensive AWS exam preparation courses. Gain access to supplementary practice materials, self-paced labs, and AWS Certification Official Practice Exams that closely emulate the format, complexity, depth, and scoring of AWS Certification exams.
Hands-on Learning
Master practical skills through hands-on experience with over 150 self-paced labs. Follow step-by-step guidance for typical cloud scenarios, and begin crafting solutions within the AWS Management Console environment, all while keeping unexpected expenses at bay.
Excel in Specialized Roles and Industries
Dive deep into game-based learning designed specifically for your role or industry. Craft real-world solutions using AWS services, and proudly display your accomplishments with an official AWS Digital Badge to share with your professional network and employer.
Transform your team's cloud skills today with AWS Skill Builder. Request info now.
Maximize Your Team's Cloud Potential with AWS Skill Builder: Begin Your Transformation Today
Unleash the full potential of your team and take your cloud journey to new heights with AWS Skill Builder. Fill out the Request for Information (RFI) form below, and our dedicated LearnQuest sales team will contact you to discuss the best team subscription options for your needs.
Elevate your cloud expertise with LearnQuest today!