Course #:PMPM-140-FR
Duration: 2 Days
Price: 1 230,00 EUR
IBM Employees receive a 20% discount on all purchases
GSA Public Price: ??gsa-public-price??
GSA Private/Onsite Price: ??gsa-private-price??
For GSA pricing, go to GSA Advantage! Delivery Formats
Material: LearnGreen (pdf)
View our Global Training Schedule
Classroom Schedule
Virtual Schedule
Close
There are no virtual classes on the schedule in your country. There are no public classes currently scheduled in your country.
View our global class schedule
This course is available in private, mentoring or e-learning options.

Complete this form, and a Training Advisor will be in touch with you shortly to address your training needs.
By submitting this form, I agree to LearnQuest's Terms and Conditions
View our Global Training Schedule
??elearning-section??
Request Private Training
Close
Tell us a little about yourself:
By submitting this form, I agree to LearnQuest's Terms and Conditions
All Courses Backed by the LearnQuest 100% Satisfaction Guarantee
---
Course Description
Defining "What you need to do" is the toughest part of any project. That is why the project charter and project scope are so important. Together, they set the tone for the entire project. In addition to setting the tone for the project, managing project risks is essential. 93% of all run-away projects did little or no risk management during the project. Project Scope and Risk Management® provides the foundation for a successful project by defining and managing the scope of a project and minimizing the risks associated with it. Through discussion, workshops and real world examples, participants learn how to create the tools they need to manage projects effectively and implement strategies to minimize project risk.

14 Professional Development Units from the Project Management Institute®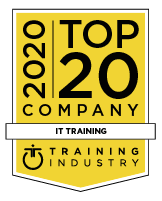 Objectives
Upon completion of the Project Scope and Risk course, students will be able to:
Properly define a project including project charter, scope definition, objectives and deliverables
Develop scope change management procedures
Identify project risk components and triggers
Understand the impact of risk to customers and develop methods to identify their risk tolerance
Develop risk response and contingency plans
Topics
Scope Management
Overview
What are the benefits of management?
Initiate
Project Selection
Project Charter Development
Plan
Understanding the project goals
Scope development
Scope Verification using a Work Breakdown Structure
Change management plan
Execution/Control/Close
Scope control
Scope Creep
Process for project changes
Risk Management
Overview
What is Risk Management?
What are the benefits of Risk Management?
Initiate
Risk Management Planning using the KISS method
Plan
Risk Identification
Simple Risk Qualification and Quantification
Developing a Risk Response Plan
Impacts to the Schedule and Budget
Execution/Control/Close
Monitoring and controlling risk
Templates
Project Charter
Scope Statement
Assumptions and Constraints Log
Issues Log
Change Management Plan
Project Change Log
Risk Register

Reviews
---

We Guarantee You'll be Satisfied
At LearnQuest, our goal is always the same: to provide the highest quality training and service to each and every customer.
If you're not satisfied for any reason, simply contact one of our Training Advisors for assistance with your concerns.

Enrollment Options
Select the Training Provider you would like to use
Already have an account? Login here >

You will be leaving the LearnQuest Website
*If using Apple Training Credits or LearnPass, you must enroll with LearnQuest