Course #: ITMG-210
Duration: 3 Days
Price: 2,295.00 USD
Prices reflect a 20% discount for IBM employees
GSA Public Price: ??gsa-public-price??
GSA Private/Onsite Price: ??gsa-private-price??
For GSA pricing, go to GSA Advantage! Delivery Formats
Material: LearnGreen (pdf)
View our Global Training Schedule
Classroom Schedule
Virtual Schedule
Close
There are no virtual classes on the schedule in your country. There are no public classes currently scheduled in your country.
View our global class schedule
This course is available in private, mentoring or e-learning options.

Complete this form, and a Training Advisor will be in touch with you shortly to address your training needs.
By submitting this form, I agree to LearnQuest's Terms and Conditions
View our Global Training Schedule
??elearning-section??
Request Private Training
Close
Tell us a little about yourself:
By submitting this form, I agree to LearnQuest's Terms and Conditions
All Courses Backed by the LearnQuest 100% Satisfaction Guarantee
---
Course Description
The ITMLP© is the first step toward the full Certification of the IT Management and Leadership Executive (ITMLE©).

The ITMLP© components specialize in a set of key IT topics designed to increase the effectiveness of new and would-be IT managers by widening their knowledge of IT, discussing techniques to enhance user support and satisfaction, providing insights into motivating technical professionals, and providing information on the use of various IT best-practices.

This certification contains the rigorous, down-to-earth practical advice, and IT applicable case scenarios needed to help you distinguish yourself as a superior leader in the highly technical, yet people-driven world of information technology.

Developed by an experienced CIO, and then vetted by a board of senior IT industry executives, the ITMLP© shows that those who successfully complete the ITMLP© Final Exam bring credible and validated industry knowledge to the organizations they serve.

Audience
IT Managers
New IT Managers
Soon to be IT Managers
Topics
CLOUD COMPUTING
Major Vendors and Players
Cloud Computing Pros and Cons
Finances and Usage
User Perspective
CONFLICT RESOLUTION
Conflict Strategies
Quick Conflict Resolution Tips
Conflict Resolution Process
DATA MANAGEMENT, QUALITY AND GOVERNANCE
Data Management Lifecycle
Data Lineage and Quality Maturity Model
Big Data and Process Hierarchy
Data Governance Group Responsibilities
DEALING WITH DIFFICULT TECHIES
Types of difficult techie
Difficult employee conversations
Constructive feedback
Question Restatement and Responses
IT FUNDING AND COST CENTER MANAGEMENT
Components of your budget
IT funding and allocations
Annual budget process
IT budget issues and tips
MANAGING VIRTUAL TEAMS
Stakeholder oversight
Team leadership and interaction
Business process & CSFs
Cultural intelligence
METHODOLOGY AND KEY PROCESS OVERVIEW
Waterfall, Agile, RUP, scrum, XP, and more
Source code control, bug tracking
Multiple programmer complexities
Developer/tester coordination
PROBLEM SOLVING AND DECISION MAKING IN IT
Decision making and problem solving concepts
Root cause analysis techniques
Problem definition and future vision
Prioritization and decision making techniques
VENDOR MANAGEMENT
Providers and strategic partners
Considerations when selecting a vendor
Vendor management life cycle
Vendor oversight
Outsourcing and cloud considerations
WORKFORCE AND SALARY PLANNING
Project/Production Team Mathematics
Salaries and Career Tracks
Salary Planning Mathematic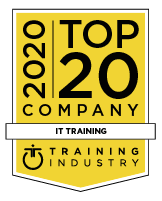 Reviews
---

We Guarantee You'll be Satisfied
At LearnQuest, our goal is always the same: to provide the highest quality training and service to each and every customer.
If you're not satisfied for any reason, simply contact one of our Training Advisors for assistance with your concerns.

Enrollment Options
Select the Training Provider you would like to use
Already have an account? Login here >

You will be leaving the LearnQuest Website
*If using Apple Training Credits or LearnPass, you must enroll with LearnQuest