Course #:PMPM-200
Duration: 3 Days
Price: 2,100.00 USD
IBM Employees receive a 20% discount on all purchases
GSA Public Price: ??gsa-public-price??
GSA Private/Onsite Price: ??gsa-private-price??
For GSA pricing, go to GSA Advantage! Delivery Formats
Material: LearnGreen (pdf)
View our Global Training Schedule
Classroom Schedule
Virtual Schedule
Close
There are no virtual classes on the schedule in your country. There are no public classes currently scheduled in your country.
View our global class schedule
This course is available in private, mentoring or e-learning options.

Complete this form, and a Training Advisor will be in touch with you shortly to address your training needs.
By submitting this form, I agree to LearnQuest's Terms and Conditions
View our Global Training Schedule
??elearning-section??
Request Private Training
Close
Tell us a little about yourself:
By submitting this form, I agree to LearnQuest's Terms and Conditions
All Courses Backed by the LearnQuest 100% Satisfaction Guarantee
---
Course Description
In many organizations in our fast-paced-technology-intensive world, "just do it" is a way of life. Managers believe they can't afford the time it takes to practice good project management. However, it has become increasingly important that we manage and control our work and our businesses more efficiently.

This course provides practical training in core project management concepts and techniques. The course extends PMBOK® concepts with supplemental, field-proven best practices that are effective in any project setting. The format is truly multimodal, with a mixture of exercises, group discussions, individual discovery and lecture. Every student receives a set of useful Project Management templates. This course is ideal for Project Managers who want an update on crucial concepts and techniques, or new project managers looking for a jump start in their new profession. All participants will return to their workplace better equipped to bring their projects to a successful conclusion.

21 Professional Development Units from the Project Management Institute®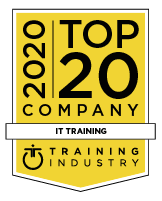 Objectives
Upon completion of the Effective Project Management course, students will be able to:
Understand and articulate the importance of project management in any business project
Clearly define project objectives
Create a project Work Breakdown Structure
Develop a manageable project schedule
Understand scope creep and change control
Use tools and techniques to manage a project during execution
Audience
New project managers
Experienced project managers looking to update their skills
Project team members
Managers that want to learn about project management
Topics
Overview
What is a project
Project Management Lifecycle vs. Solution Development Lifecycle
The PMBOK and how to use it
The Project Manager Role
Project Leadership and Team Building
Initiate
Project Charter Development
Scope Statement Development
Plan
Creating a Work Breakdown Structure
Schedule Development
Resource Planning
Communications Planning
Risk Planning
Project Plan Integration
Execution/Control/Close
Scope Control
The Triple Constraint and Project Control
Project Communications
Lessons Learned
Templates
Project Charter
Scope Statement
Assumptions and Constraints Log
Issues Log
Communications Plan
Project Change Log

Reviews
---

We Guarantee You'll be Satisfied
At LearnQuest, our goal is always the same: to provide the highest quality training and service to each and every customer.
If you're not satisfied for any reason, simply contact one of our Training Advisors for assistance with your concerns.

Enrollment Options
Select the Training Provider you would like to use
Already have an account? Login here >

You will be leaving the LearnQuest Website
*If using Apple Training Credits or LearnPass, you must enroll with LearnQuest