Course #:ITMG-252
Duration: 5 Days
Price: 3,825.00 USD
IBM Employees receive a 20% discount on all purchases
GSA Public Price: ??gsa-public-price??
GSA Private/Onsite Price: ??gsa-private-price??
For GSA pricing, go to GSA Advantage! Delivery Formats
Material: LearnGreen (pdf)
View our Global Training Schedule
Classroom Schedule
Virtual Schedule
Close
There are no virtual classes on the schedule in your country. There are no public classes currently scheduled in your country.
View our global class schedule
This course is available in private, mentoring or e-learning options.

Complete this form, and a Training Advisor will be in touch with you shortly to address your training needs.
By submitting this form, I agree to LearnQuest's Terms and Conditions
View our Global Training Schedule
??elearning-section??
Request Private Training
Close
Tell us a little about yourself:
By submitting this form, I agree to LearnQuest's Terms and Conditions
All Courses Backed by the LearnQuest 100% Satisfaction Guarantee
---
Course Description
This workshop is designed to enhance the interpersonal communication and business skills of new and existing IT professionals, including newly hired college graduates, those moving into IT from non-corporate related professions, and those within IT desiring to increase their ability to communicate with their peers, business partners, staff, vendors and others.
Each topic in this five-day customizable workshop is one day in length and can be shortened, replaced or removed based on:
Student need
Existing internal training offerings and capabilities
Current/future job roles of class participants
Overall IT and organizational goals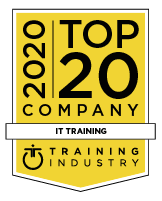 Topics
The initially suggested topics include:
Day 1: Effective Workplace Communication
Day 2: Leading through Influence
Day 3: Understanding and leading Organizational Change
Day 4: Conflict Resolution and Difficult Conversations
Day 5: Negotiation
Potential one-day additions or replacing to this five-day program include:
Potential Addition/Replacement: Great Internal Client Service
Potential Addition/Replacement: Collaborative Consulting Skills for IT Professionals
Potential Addition/Replacement: Creating Innovative Solutions
Potential Addition/Replacement: Time Management and Productivity
Potential Addition/Replacement: Presentation Skills
Potential Addition/Replacement: Workplace Cultural Intelligence
Day 1: Effective Workplace Communication Interpersonal communication skills within the workplace, ranging from emotional intelligence, to questioning techniques, to active listening, are key factors in professional and organizational success. This class is specifically designed to enhance the participant's ability to communicate with others by expanding their knowledge in communication techniques, concepts, and best practices. Day 2: Leading Through Influence The ability to influence others is key to the success of IT professionals from the CIO to the newest college intern. CIOs must work at equal footing with other C-suite executives, Project Managers must motivate and direct their dotted line resources, and individual contributors must often influence others to get the resources and information they need to complete their tasks. This class is ideal for all those in the workplace required to give direction and/or influence others without the specific organizational authority to do so. Day 3: Understanding and leading Organizational Change The rollout of new manual and automated procedures, implementation of new software, modifications in existing business processes, and new corporate initiatives of all types can cause organizational restructuring, shift corporate culture and/or redirect employee career paths and their upward trajectory. What are the volatile elements that cause change in your business environment? What can you and others do to help facilitate meaningful change within your team and your company as a whole? This class discusses what must be in place for change to occur. This includes various informal and formal methodologies, key concepts, tips and guidance that help facilitate these changes within both organizations and the individuals they employ. Day 4: Conflict Resolution and Difficult Conversations Knowing how to recognize, understand and intervene effectively in conflict situations is a critical career-enhancing skill. This may be through conflict resolution techniques, structured difficult conversations, or a combination of the two. This class discusses how to understand, avoid and resolve conflict, as well as conversational tips and techniques, how to properly prepare for difficult conversation using the ALERT process to maximize conversational effectiveness. Day 5: Negotiation Negotiation is a fundamental component of business and personal success. At the office, we negotiate with vendors on price and delivery dates, with colleagues on office resources, office space and a myriad of other topics. On the personal side, we negotiation with our friends, family, service providers and others on every topic under the sun. This class describes negotiation styles, keys to successful negotiation, how to deal with difficult negotiation tactics, and other related topics. Potential Addition/Replacement Classes Great Internal IT Client Service User satisfaction comes from great internal client service. This class is specifically designed for individuals and departments that provide services to fellow employees within their company, as opposed to external clients. For example, the Sales, Marketing, Finance and Human Resources groups are clients of the Information Technology (IT) department because IT provides services to these groups. User satisfaction requires more than only technical ability. It also requires the capability to understand user needs, communicate effectively, properly measure user satisfaction and the ability to create a service-oriented environment. Collaborative Consulting Skills for IT Professionals For IT to deliver superior consulting-level results to the organization it servers, IT employees at all levels of the organization must understand how to effectively blend their technical expertise with superior communication and collaborative skills, in a wide variety of situations and with multiple stake-holder personality styles, who have varying needs and wants. This class is specifically designed to provide technical professionals with the tools needed to provide this high level of business acumen and proactive business participation. Creating Innovative Solutions Innovation in IT is the successful creation, implementation, enhancement and/or improvement of a technical process, business process, software product, hardware product, or cultural factor that reduces costs, enhances productivity, increases company competitiveness, or provides other business value. Creative thinking within IT is the mental process, applied by an individual or by IT as a whole that considers ways to enhance the value of IT to the organization it serves. Design thinking is a human centered design proceed which facilitates the creation of innovative and functional solutions. This class is designed to provide IT professionals with the information, insights, and tools needed to foster innovation and create innovative and successful results. Time Management and Productivity Time management itself should never be your goal. It should simply be a conduit for you and your organization to work more efficiently, increase product/service quality and increase productivity. This class, based on the #1 Amazon bestselling book, 'Productivity Driven Success' and related TEDx Talk, will widen your perspective on time management and productivity enhancement in general. You'll learn about the seven 'Productivity Amplifiers' that you can immediately use upon your return to the office, that will enhance your personal productivity, help drive organizational efficiency and help facilitate work/life balance. Presentation Skills Presentation skills of great value to IT professionals, managers and executives at all organizational levels. By their nature, presentations are given you are trying to influence, impress, receive agreement and/or motivate. As a result, the ability to present well in front of others is not the goal, it's a tool to meet your business and professional objectives. This class, which is customizable to your business needs, was designed by the past president of National Speakers Association New England and is designed to enhance your business presentation skills, including your preparation, materials (PowerPoint slides, etc.) giving the actual presentation and controlling the room during the process. Workplace Cultural Intelligence An understanding, appreciation, and working strategy for the various types of people and cultures within IT, is serviced by IT, or are partnered with IT greatly enhances IT's effectiveness, efficiency and respect as a forward-thinking organization. Theses people and culture types include departmental microcultures, within and outside of IT, generational issues, from millennials to traditionalists, international locations and origins, profession types and more.

Reviews
---

We Guarantee You'll be Satisfied
At LearnQuest, our goal is always the same: to provide the highest quality training and service to each and every customer.
If you're not satisfied for any reason, simply contact one of our Training Advisors for assistance with your concerns.

Enrollment Options
Select the Training Provider you would like to use
Already have an account? Login here >

You will be leaving the LearnQuest Website
*If using Apple Training Credits or LearnPass, you must enroll with LearnQuest