Course #:A7-2456-V
Duration: 2 Days
Price: 1,395.00 USD
IBM Employees receive a 20% discount on all purchases
GSA Public Price: ??gsa-public-price??
GSA Private/Onsite Price: ??gsa-private-price??
For GSA pricing, go to GSA Advantage! Delivery Formats
Material: LearnGreen (pdf)
View our Global Training Schedule
Classroom Schedule
Virtual Schedule
Close
There are no virtual classes on the schedule in your country. There are no public classes currently scheduled in your country.
View our global class schedule
This course is available in private, mentoring or e-learning options.

Complete this form, and a Training Advisor will be in touch with you shortly to address your training needs.
By submitting this form, I agree to LearnQuest's Terms and Conditions
View our Global Training Schedule
??elearning-section??
Request Private Training
Close
Tell us a little about yourself:
By submitting this form, I agree to LearnQuest's Terms and Conditions
All Courses Backed by the LearnQuest 100% Satisfaction Guarantee
---
Course Description
In this training course, you will learn the skills needed to effectively manage vendors. Through hands-on exercises, you'll develop an integrated understanding of how vendors are chosen, motivated and managed.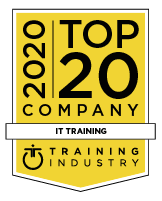 Objectives
Procurement life cycle and its relationship to vendor management
Three pillars of vendor management success
Importance of carefully exchanging commitments
Elements of contracts, statements of work (SOWs), and service level agreements (SLAs)
Variety, function, and components of vendor agreements
Change control procedures and governance practices
Negotiating techniques that support productive working relationships
Role and function of performance metrics, key performance indicators (KPIs), and vendor performance scorecards
Managing vendor relationships as the key to success
Audience
Anyone who interacts with vendors, either as a manager or a user of vendor supplied services
Project managers, program managers, supervisors, and general managers
Topics
1. Foundations
Vendor Management Success
Procurement Life Cycle
Procurement Life Cycle vs. Vendor Management
Three Pillars of Vendor Management Success

Commitments
Relationships
Metrics

Vendor Selection Techniques and Considerations
2. Commitments
Exchange of Commitments to Vendor Management Success
Various Types of Vendor Agreements
Evaluation of Bid Proposals
Structure and Purpose of Contracts
Creating Effective SOWs
Contract Type in Relationship to Delivery Risk
3. Relationships
Managing Vendor Relationships
Vendor Governance Practices and Procedures
Changing Controls Systems
Escalation Pathways
Negotiating in a Principles Way
Sharing Success with Vendors
Alternative Dispute Resolution Techniques
General Management Skills

Communications
Delegation
Motivation
4. Metrics
Vendor Metrics
Focusing on the Best Metrics not the Easy Ones to Collect
Application of KPIs
Role of the Responsibility Assignment Matrix (RASCI)
Score Cards and Vendor Performance Reporting
Balanced Score Cards
Continuous Improvement
5. Risk
Various Sources of Vendor Related Risk
Manage Discrete Vendor Risks
Apply Risk Minimization Guidelines

Reviews
---

We Guarantee You'll be Satisfied
At LearnQuest, our goal is always the same: to provide the highest quality training and service to each and every customer.
If you're not satisfied for any reason, simply contact one of our Training Advisors for assistance with your concerns.

Enrollment Options
Select the Training Provider you would like to use
Already have an account? Login here >

You will be leaving the LearnQuest Website
*If using Apple Training Credits or LearnPass, you must enroll with LearnQuest