title
Date: xxx
Location: xxx
Time: xxx
Price: xxx
Please take a moment to fill out this form. We will get back to you as soon as possible.
All fields marked with an asterisk (*) are mandatory.
Internet of Things Training Courses
Boost your Internet of Things career with our comprehensive training and expert certification. Learn to design, develop, and manage IoT systems from the ground up. Our certified instructors will teach you all about IoT architecture, protocols, data analytics, and security. Gain practical knowledge and hands-on skills. Earn valuable certifications that validate your abilities. Start building your IoT career today!
Browse All Topics
Browse our comprehensive catalog of Internet of Things (IoT) topics. From architecture to data analytics, security, and industry protocols, we offer courses to build your IoT skillset. Expert-led training helps you gain hands-on skills and coveted certifications.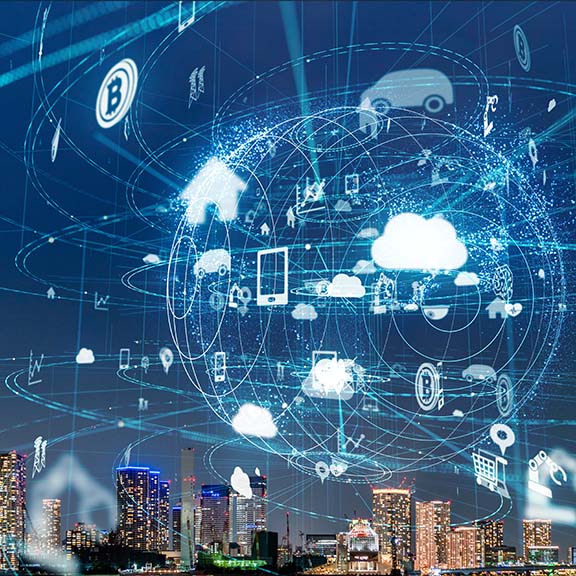 What is the Internet of Things (IoT)?
IoT is the concept of connecting everyday objects via the internet, allowing them to exchange data. This network includes physical devices, vehicles, appliances, and other items with embedded technology that communicates via the internet.
Transforming our lives and work, IoT gives objects a new level of intelligence, enabling them to share real-time data without human intervention. It's used in sectors like healthcare, agriculture, transportation, and home automation, paving the way for future cities where technology enhances life quality and simplifies tasks.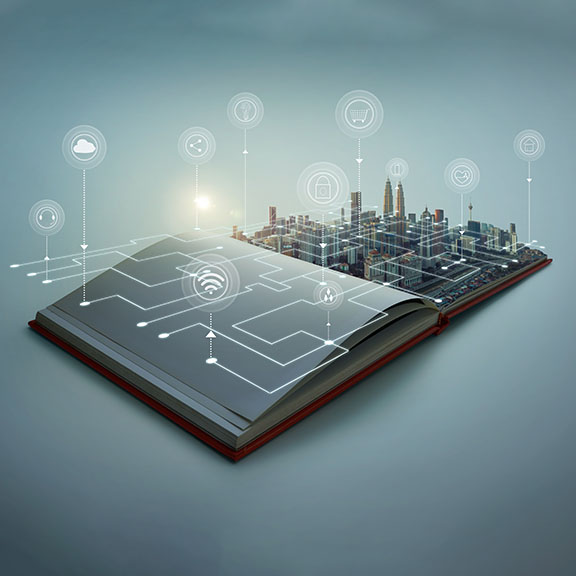 Discover the Benefits of Internet of Things (IoT)
Efficiency and Productivity

IoT can automate tasks, leading to increased efficiency and productivity. It can also provide real-time information, enabling faster decision-making and problem-solving.

Cost Saving

IoT devices can monitor and optimize the use of resources, leading to significant cost savings. For example, smart thermostats can reduce energy use and lower utility bills.

Improved Quality of Life

With smart homes and cities, IoT can enhance the quality of life by making our surroundings more responsive to our needs.

Enhanced Data Collection

IoT devices generate a vast amount of data, providing businesses with valuable insights that can drive innovation and improvement.
Boosting Business Efficiency with IoT Training
IoT Training is a strategic move for businesses seeking digital transformation. Designed for professionals wanting to implement IoT, it provides an understanding of IoT applications and their role in driving business efficiency.
This training is beneficial not only for IT professionals but also for managers and executives. It offers insights into incorporating IoT into business growth strategies. The program covers IoT fundamentals, architecture, industry roles, and practical implementation aspects such as security and privacy, providing comprehensive training for anyone interested in harnessing the power of IoT.
Contact Us For A Free Consultation
Frequently Asked Questions
What is the Internet of Things (IoT)?

IoT refers to physical objects connected to the internet to exchange data and be monitored or controlled remotely. It includes devices like appliances, vehicles, and industrial equipment.

What are the benefits of IoT?

Benefits include increased efficiency, cost savings, enhanced quality of life, improved data collection, and the ability to automate tasks.

What IoT courses do you offer?

We offer courses covering IoT architecture, design, data analytics, security, industry protocols, and more. We also offer certifications from vendors like CertNexus, IBM, and Cloud Credential Council.

Why get an IoT certification?

IoT certifications validate your skills, boost your resume, increase job prospects, enable you to work on advanced projects, and earn promotions.

How do I get started with IoT training?

Browse our catalog and select a course that matches your goals. You can filter by skill level, delivery format, and topics of interest to find the ideal training.

What jobs utilize IoT skills?

IoT skills are useful for roles like IoT architect, IoT engineer, data analyst, IoT manager, IoT solutions architect, and many other positions across sectors adopting IoT.
Need more Information?
Speak with our training specialists to continue your learning journey.
Talk to our team