title
Date: xxx
Location: xxx
Time: xxx
Price: xxx
Please take a moment to fill out this form. We will get back to you as soon as possible.
All fields marked with an asterisk (*) are mandatory.
IBM Training Courses
Authorized Training delivered to you by the global leader in IBM Training and the only 4-time IBM Choice Award winner for Training. Select from curriculum paths, such as Bluemix, Cloud, Watson, UrbanCode, Cognos, Rational, System Z, Tivoli, Watson, Storage, Security, Websphere, and more to begin your learning journey.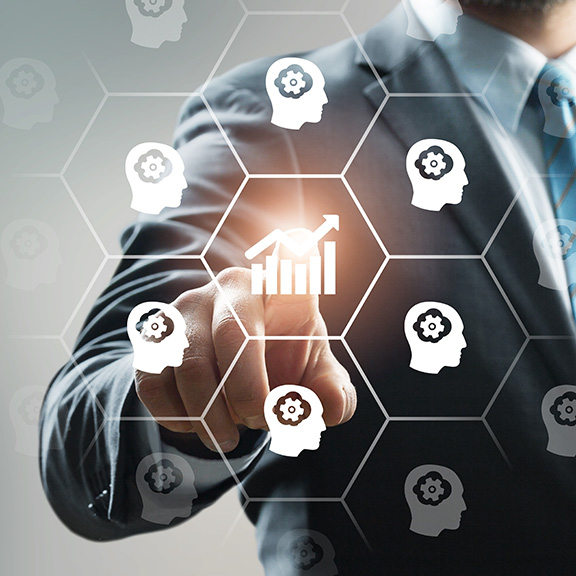 Learn from the Experts
Our training programs are not just IBM-authorized courses but immersive experiences facilitated by IBM-certified instructors. These instructors are more than just educators—they are seasoned industry professionals who bring their real-world experiences into the virtual classroom. They understand the challenges you face because they've faced them too. They're here to guide you, sharing their knowledge and insights to help you navigate your learning journey.
Moreover, we recognize that learning is a personal journey, and everyone has their unique style and pace. That's why we've designed our learning options to be flexible, accommodating your individual needs. Whether you enjoy the freedom of self-paced online courses or thrive in the structured environment of instructor-led sessions, we have the right solution for you.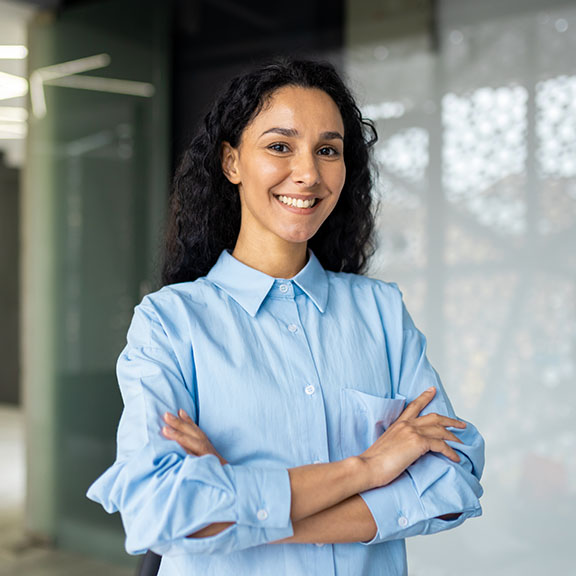 IBM Certification: A Mark of Excellence
An IBM Certification is not merely a badge—it's a beacon of your commitment and expertise. This globally recognized credential is a testament to your mastery of a particular technology or practice within the IBM ecosystem. It distinguishes you in the competitive job market, making you a preferred choice for employers. It symbolizes excellence and opens doors to new opportunities, challenging projects, and leadership roles.
Moreover, an IBM Certification is a demonstration of your dedication to continuous learning and professional development. It shows you're committed to staying updated with the latest technological advancements and industry trends. With an IBM Certification, you're not just showing the world that you have the skills to excel in your field—you're joining an elite group of professionals who are shaping the future of technology.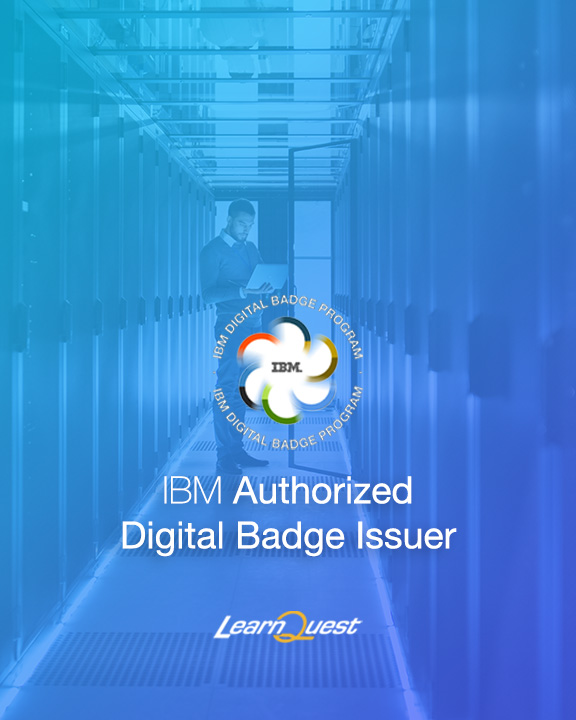 Unlock Your Future with IBM Digital Badges
Join LearnQuest's IBM Training and Certification program, where digital badges reflect your skills, achievements, and IT contributions. These badges, more than just symbols, represent your learning across various IBM programs. Use these badges to enhance your skills and establish your unique position in the competitive IT industry.
Here's a glimpse into their essence:
Digital Elixir: Our badges thrive in the digital universe, manifesting as unique icons or images.
Verifiable Trust: Each badge is a beacon with a unique URL, radiating its authenticity to potential employers who can verify your skills and knowledge.
Portable Pride: These badges, being digital, can journey with you across various platforms. Let them shine on your LinkedIn, email signatures, and digital resumes.
Tribute to Triumph: These badges are your laurels, celebrating your achievements, be it mastering a new skill, completing a course, or enriching a community.
Accelerate Organizational Success with Cutting-Edge IBM Training
Attain a leading market position with our award-winning, IBM-authorized training programs. Empower your team to succeed with tailored, expert-led training in cutting-edge technologies, including Cloud Computing, Artificial Intelligence (AI), Data Analytics, Cybersecurity, Blockchain, Machine Learning, and more.
Our IBM-certified experts have decades of real-world experience and provide actionable insights beyond standard instruction. This enables your team to implement IBM's technologies for maximum business impact effectively.
Get started on advancing your organization today with a free consultation. Discover how our training can benefit your specific business needs and propel your team toward unparalleled success.
Contact Us For A Free Consultation
Free IBM Training Resources at LearnQuest
Learn more about IBM topics by exploring our extensive library of free articles, webinars, white papers, and case studies.
Frequently Asked Questions
What kind of IBM training does LearnQuest offer?

LearnQuest offers authorized IBM training across a wide variety of topics including AIX, Cognos, Db2, IBM Cloud, IBM Security, IBM Storage, IBM Watson, IBM WebSphere, and many more. We have courses for professionals at all levels, from beginners to advanced.

How do I take an IBM course with LearnQuest?

You can take courses through LearnQuest in several flexible formats - self-paced online, live online with an instructor, or at one of our training centers. You can browse the full course catalog on our website and enroll directly online. For guidance on finding the right course, you can speak with one of our training advisors.

What benefits do I get from taking official IBM training?

Taking authorized IBM courses through LearnQuest allows you to:

Learn from certified IBM instructors
Get hands-on experience using real IBM software and tools
Prep for and earn official IBM certifications
Demonstrate your skills and knowledge to employers

Why choose LearnQuest for IBM training?

As an award-winning IBM training provider, LearnQuest offers:

Authorized and up-to-date IBM curriculum
Global access to live online and self-paced courses
Flexible training options to fit your schedule and learning style
Deep instructors experience working with IBM technologies

What is the advantage of IBM certification?

Earning official IBM certification validates your expertise with IBM products and solutions. Certification can improve your career opportunities, earnings potential, and advancement. LearnQuest offers training and exam prep to help you get IBM certified.

How do I contact LearnQuest if I have more questions?

You can contact our training advisors by phone at 877-206-0106 or by email at info@learnquest.com. We're happy to discuss your training needs and help find the right IBM courses for you.
Need more Information?
Speak with our training specialists to continue your learning journey.
Talk to our team