title
Date: xxx
Location: xxx
Time: xxx
Price: xxx
Please take a moment to fill out this form. We will get back to you as soon as possible.
All fields marked with an asterisk (*) are mandatory.
Cybersecurity and Governance Training Courses
Advance your cybersecurity career with our comprehensive training and certification courses. Learn from industry experts to gain the skills needed to protect against emerging cyber threats. Prepare for top certifications like CISSP, CEH, Security+, and more. Enroll now to future-proof your career in the critical field of cybersecurity.

Browse All Topics
Expand your cybersecurity and governance knowledge by exploring our extensive catalog of training across major frameworks, threats, and compliance standards. Choose from courses on ethical hacking, risk analysis, auditing, forensics, encryption, cloud security, and more.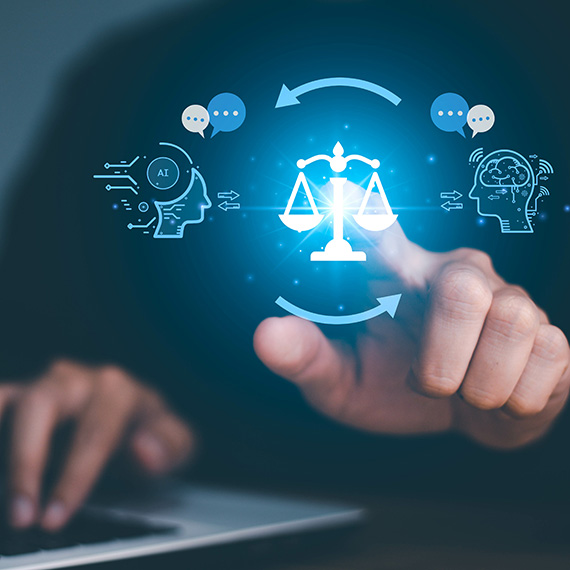 What are Cybersecurity and Governance?
IT security, or cybersecurity, is the safeguarding of electronic data from threats or attacks. It includes measures to prevent unauthorized access or damage to information. This is vital for businesses to protect sensitive data, maintain customer trust, and uphold their reputation.
IT governance, a part of corporate governance, aligns IT strategies with business goals. It manages IT investments, ensuring they bring value and their associated risks are well-handled. This responsible use of IT resources is key to the smooth operation of businesses in the digital age.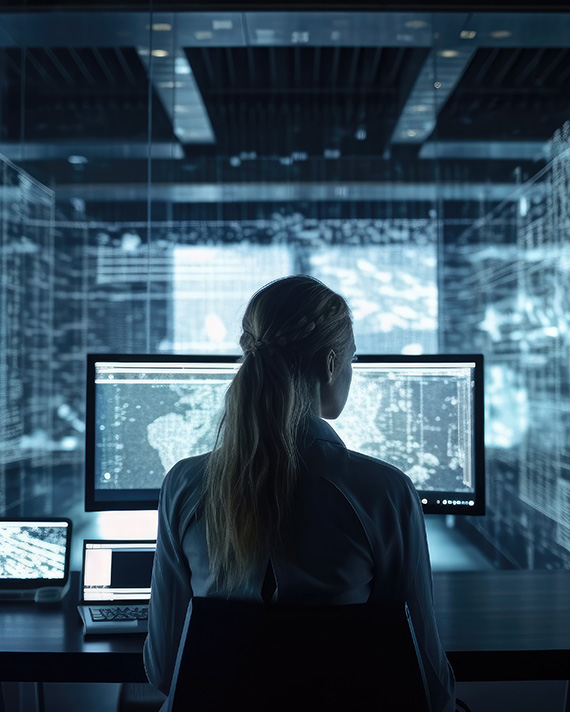 Discover the Benefits of Security and Governance
Protection of Sensitive Data

Protecting sensitive data is one of IT security's most significant advantages. This covers consumer, financial, and private corporate data. By using robust security measures, businesses may protect their data from illegal access and breaches.

Risk Management

IT governance is critical to risk management. Aligning IT plans with business goals helps firms recognize and manage IT investment risks. This helps mitigate risk by making choices with a clear awareness of risks and rewards.

Regulatory Compliance

Cybersecurity and governance are vital for regulatory compliance. Data security and IT resource utilization are regulated in several businesses. Organizations may avoid penalties and legal concerns by establishing adequate security and governance procedures.

Business Continuity

Cybersecurity and governance prevent business interruptions. Strong IT security can stop cyberattacks that affect corporate operations. Effective IT governance ensures that IT resources are utilized responsibly and effectively, avoiding operational concerns.
Boosting Business Efficiency with Cybersecurity and Governance Training
Cybersecurity and governance training is pivotal in enhancing corporate productivity by imparting knowledge on securing sensitive data and adhering to IT governance rules. This training should not be limited to IT specialists alone; it should be extended to all employees. By acquiring and applying these principles in their day-to-day work, employees can mitigate security breaches and optimize the utilization of IT resources.
Through this training, organizations may simplify their processes. Well-versed IT governance professionals may make educated IT resource use choices, enhancing efficiency and productivity. Employees who understand cybersecurity help avoid expensive and time-consuming data breaches. Thus, cybersecurity and governance training is important for organizations seeking to boost productivity and protect their assets.
Want to boost your business efficiency with Cybersecurity and Governance training? Reach out to us today!
Contact Us For A Free Consultation
Free Cybersecurity and Governance Resources
Learn more about Cybersecurity and Governance by exploring our extensive library of free articles, webinars, white papers, and case studies.
Frequently Asked Questions
What security frameworks do you cover?

Our courses cover major frameworks like CISSP, CISM, ISO 27001, NIST, and more.

Do you offer cybersecurity certifications?

Yes, we offer training for top certs including CEH, CHFI, CCISO, Security+, and more.

What IT governance topics do you cover?

We cover IT investment analysis, risk management, compliance, resource allocation, performance measurement, and more.

Are your instructors certified professionals?

Yes, our expert instructors hold industry certifications like CISM, CISSP, CISA, CCSP, and more.

What delivery formats do you provide?

We offer virtual instructor-led, online self-paced, onsite training, and more flexible formats.

Can training be customized?

Yes, we can tailor cybersecurity and governance training to your organization's specific needs.
Need more Information?
Speak with our training specialists to continue your learning journey.
Talk to our team