title
Date: xxx
Location: xxx
Time: xxx
Price: xxx
Please take a moment to fill out this form. We will get back to you as soon as possible.
All fields marked with an asterisk (*) are mandatory.
Open Source Training Courses
Find your ideal Open Source solution and become an expert with training courses.
Course List
Featured Course

WDJS-245

This Advanced JavaScript: Using Ext JS 5 course is designed to provide students with instruction and practical exercises . . .

Duration:

4 Days

Scheduled Classes :

3

Scheduled Classes

Delivery Format:

Classroom, Virtual

Price:

??price??

Classroom, Virtual

3

Advanced

Advanced JavaScript: Using Ext JS 5

Featured Course

WDWP-130

This Beginning Perl course is designed to provide students with the ability to create basic Perl scripts.

Duration:

3 Days

Scheduled Classes :

6

Scheduled Classes

Delivery Format:

Classroom, Virtual

Price:

??price??

Classroom, Virtual

6

Essentials

Beginning Perl

Featured Course

WDJS-225

This course is designed to introduce students to JavaScript. Students will discuss the basics for creating meaningful and . . .

Duration:

3 Days

??schedule-class-word??:

??schedule-class-word??

Delivery Format:

Classroom, Virtual

Price:

??price??

Classroom, Virtual

Essentials

Fundamentals of JavaScript

Featured Course

WDWP-740

This Introduction to PHP course is designed to provide students with the ability to create database-driven websites using . . .

Duration:

4 Days

Scheduled Classes :

3

Scheduled Classes

Delivery Format:

Classroom, Virtual

Price:

??price??

Classroom, Virtual

3

Essentials

Introduction to PHP

Featured Course

PLPJ-145

This Introduction to Python 3 course begins with the basics of writing and running Python scripts then shifts to more advanced . . .

Duration:

4 Days

Scheduled Classes :

4

Scheduled Classes

Delivery Format:

Classroom, Virtual

Price:

??price??

Classroom, Virtual

4

Essentials

Introduction to Python 3.X

Featured Course

OSUN-468

This PHP Fundamentals course teaches the fundamentals of the PHP programming language. Industry best practices such as how . . .

Duration:

3 Days

??schedule-class-word??:

??schedule-class-word??

Delivery Format:

Classroom, Virtual

Price:

??price??

Classroom, Virtual

Essentials

PHP Fundamentals

Featured Course

PLRB-100

This Ruby Programming course is designed to provide students with the fundamental components of the Ruby Programming Language. . . .

Duration:

3 Days

Scheduled Classes :

3

Scheduled Classes

Delivery Format:

Classroom, Virtual

Price:

??price??

Classroom, Virtual

3

Essentials

Ruby Programming

Featured Course

WDHT-215

This Creating, Styling, and Validating Web Forms course is all about creating and processing web forms. It starts with using . . .

Duration:

3 Days

??schedule-class-word??:

??schedule-class-word??

Delivery Format:

Classroom, Virtual

Price:

??price??

Classroom, Virtual

Web Applications

Creating, Styling, and Validating Web Forms

Featured Course

WDHT-225

This Introduction to Bootstrap course teaches students how to use the world's most popular framework for building responsive, . . .

Duration:

2 Days

Scheduled Classes :

4

Scheduled Classes

Delivery Format:

Classroom, Virtual

Price:

??price??

Classroom, Virtual

4

Web Applications

Introduction to Bootstrap

Featured Course

WDHT-220

In this Sass Training course, students will learn how to get started using Sass (Syntactically Awesome Style Sheets). Sass . . .

Duration:

2 Days

Scheduled Classes :

4

Scheduled Classes

Delivery Format:

Classroom, Virtual

Price:

??price??

Classroom, Virtual

4

Web Applications

Sass Training

Featured Course

WDJS-270

Duration:

3 Days

??schedule-class-word??:

??schedule-class-word??

Delivery Format:

Classroom, Virtual

Price:

??price??

Classroom, Virtual

Web Applications

Web Applications and Microservices with Node.js

We're sorry there are no current courses meeting your filters, but please contact a training advisor who can suggest alternatives aligned with your goals and interests.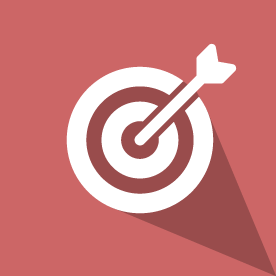 Get Personalized Training Solutions
Need a personalized solution for your Training? Contact us, and our training advisors will guide you.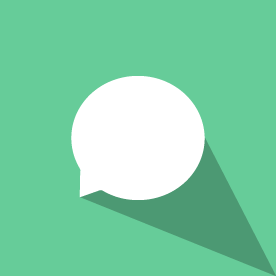 Need Help? We're Here!
Have questions about courses, instruction, materials covered, or finding the right fit? We're here to help!
Need more Information?
Speak with our training specialists to continue your learning journey.
Talk to our team