Definitions
LearnPass "LearnPass" is defined as prepayment on account by the Customer for a specific period of time ("Period").
"Period" is defined as the timeframe during which the LearnPass is available. This timeframe will be for a maximum of twelve (12) months, unless the funds are exhausted earlier.
LearnPass Funds
LearnPass funds may be used to obtain most products and services offered by LearnQuest. LearnPass may only be used to acquire products and services at the list price, effective at the time the relevant product or service is ordered and may not be used for any product or service subject to a discount or a promotion when it is acquired. The list price will be reduced by applying the LearnPass discount specified at the time of the LearnPass purchase.
Issuance
Payment for LearnPass must be received within ten (10) days of order. LearnQuest will issue a Certificate of Funds Received upon verification that payment has been received. LearnPass funds will not be available for use until payment is received.
The LearnPass will be maintained as a separate customer account balance and will be good for a period of twelve (12) months from the date of issuance. After twelve (12) months, the LearnPass will expire, and the customer will forfeit the unused balance. LearnPass is non-refundable and has no cash surrender value.
Usage
LearnPass functions as prepaid funds to be applied to invoices for LearnQuest service offerings. The account amounts can be allocated in customer-designated values. LearnPass funds cannot be used to pay for purchases that have already been billed or applied to completed courses. A LearnPass discount will be applied at point of sale of services ordered. LearnPass funds cannot be used to accumulate more funds or towards any other discount offerings.
Each Customer must identify an Administrator of the LearnPass issued to a Customer. This person must approve all usage of the LearnPasss in advance of the training to be paid or covered by the credit. Monthly statements will be distributed to the Administrator for tracking the available balances.
The Customer will request that the services be covered by the LearnPass, including signed authorization from the Customer Administrator of the LearnPass. The Customer will fill out a LearnPass Authorization Form as part of the request to use the LearnPass Funds. If not limited or prohibited by any Currency restrictions, LearnQuest will approve and facilitate the Customer request. LearnPass funds cannot be used to pay for services that have occurred prior to the customer's Receipt of the Certificate of Funds.
If the Balance of funds does not cover the cost of a scheduled class, LearnQuest will invoice the Customer for the balance owed. Any balance owed shall be paid within thirty (30) days of receipt of invoice for the outstanding balance.
LearnQuest shall issue an invoice for the training through the LearnQuest subsidiary in which the training will take place, while withdrawing the funds from the LearnPass program in addition to any transaction fee. If the LearnPass is utilized within the LearnQuest subsidiary where the Training Credits were purchased, there will be no transaction fee.
Cancellation
Purchases paid using LearnPass funds are subject to the terms and conditions of the applicable LearnQuest cancellation policy.
If LearnQuest cancels a class paid by the LearnPass, the funds will be returned to your account or may transfer to a rescheduled service.
If the Customer cancels a class less than fifteen (15) calendar days preceding the class start date, the Customer will be responsible only for non-refundable and non-cancelable traveling expenses incurred on behalf of the Customer. This amount will be deducted from the LearnPass.
Discounts
LearnPass is a discount product, and therefore, cannot be combined with any other programs, discounts, or offers. The LearnPass discount will be applied at point of sale.
End of Term
LearnPass funds are valid for twelve (12) months only. Customers must use available funds before they expire for eligible services within the specified timeframe. Once LearnPass funds expire, they are no longer valid. However, if LearnQuest cancels a class paid by LearnPass funds within a month of the funds expiring, the monies may transfer to a rescheduled service beyond the expiration date of funds.
Miscellaneous
All other LearnQuest Terms and Conditions listed here shall apply.
International Use
LearnQuest is a multi-national company with a number of affiliates and subsidiaries around the world. As an additional service to our customers, LearnPass is available to be transferred and used within LearnQuest affiliates and subsidiaries for purchased LearnPass amounts over $50,000 (USD). Certain administrative costs may apply:
Administrative Fee – A fixed fee of $250 per invoice on transactions less than $5,000 (including tuition and taxes) that involve applying credits between LearnQuest subsidiaries. There will be no transaction fee for invoices over $5,000.
Currency Charge – Currency conversions will be done based on a conversion table supplied quarterly by LearnQuest.
Lock in Savings with LearnPass
Make the most of your budget!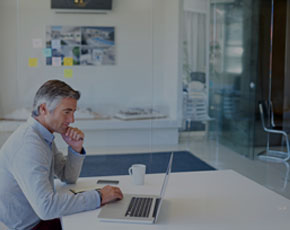 Left this here as an example of original
heres the new schedule
Your use of this LearnQuest site affirms your consent to our use of session and persistent cookies to track how you use our website.