Secure Software Design
This outline is also available in these languages: ??languagelist??
| | |
| --- | --- |
| Course #: | SPSE-105 |
| Format: | Classroom |
| Duration: | 3 days |
| Price*: | 2,100.00 USD |
| | |
| | |
Professional Development Units:
Continuing Development Units: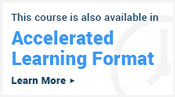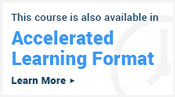 MEETING BUSINESS REQUIREMENTS
We will shape this course to maximize value in your organization by meeting your implementations standards. Inquire for a complementary preliminary needs analysis by clicking the Contact Us button below.


Classes marked with a

are Guaranteed to Run on the scheduled dates. Classes marked with a

will be Guaranteed to Run with one more paid registration.


There are ??othercoursecount?? similar courses in different countries and/or formats.Click here to see them.
This course is available in these other formats: ??otherformatlist??
Need a customized class for your group? Contact Us.
No classes scheduled? Sign Up to be notified when new classes are added.

*Public Price per Student
Description
Objectives
Upon completion of the Secure Software Design course, students will be able to:
Understand the concepts and terminology behind defensive coding
Understand and use Threat Modeling as a tool in identifying software vulnerabilities based on realistic threats against meaningful assets
Learn the entire spectrum of threats and attacks that take place against software applications in today's world
Use Threat Modeling to identify potential vulnerabilities in a real life case study
Understand and implement the processes and measures associated with the security development lifecycle (SDL)
Acquire the skills, tools, and best practices for design reviews as well as testing initiatives
Understand the basics of security testing and planning
Work through a comprehensive testing plan for recognized vulnerabilities and weaknesses
Audience
Software architects, designers, developers, and project stakeholders
PreRequisites
Take Before: Students should have an understanding and a working knowledge in basic web application development. Students should have experience similar to:
TT4000 Understanding Internet Architectures
Topics
INTRODUCTION: MISCONCEPTIONS

SECURITY: The complete picture
SEVEN deadly assumptions
ANTHEM, Sony, Target, Heartland, and TJX debriefs
CAUSES of data breaches
MEANING of being compliant
VERIZON'S 2015 data breach report
2015 PCI compliance report

LESSON: SECURITY CONCEPTS

MOTIVATIONS: costs and standards
OPEN web application security project
WEB application security consortium
CERT secure coding standards
ASSETS are the targets
SECURITY activities cost resources
THREAT modeling
SYSTEM/TRUST boundaries

LESSON: PRINCIPLES OF INFORMATION SECURITY

SECURITY is a lifecycle issue
MINIMIZE attack surface area
LAYERS of defense: Tenacious D
COMPARTMENTALIZE
CONSIDER all application states
DO NOT trust the untrusted

LESSON: VULNERABILITIES

UNVALIDATED input
BROKEM authentication
CROSS site scripting (XSS/CSRF)
INJECTION flaws
ERROR handling, logging, and information leakage
INSECURE storage
DIRECT object access
XML vulnerabilities
WEB services vulnerabilities
AJAX vulnerabilities

LESSON: UNDERSTANDING WHAT'S IMPORTANT

COMMON vulnerabilities and exposures
OWASP top ten for 2013
CWE/SANS top 25 most dangerous SW errors
MOTNER mitigations
STRENGTH training: Project teams/developers
STRENGTH training: IT organizations

LESSON: SECURITY DESIGN PATTERNS

AUTHENTICATION enforcer
AUTHORIZATION enforcer
INTERCEPTING validator
SECURE base action
SECURE logger
SECURE pipe
SECURE service proxy
INTERCEPTING web agent

LESSON: APPLYING PROCESSES AND PRACTICES

AWARENESS
APPLICATION assessments
SECURITY requirements
SECURE development practices
SECURITY architecture/design review
SECURITY code review
CONFIGURATION management and deployment
VULNERABILITY remediation procedures

LESSON: RISK ANALYSIS

THREAT modeling process
1. IDENTIFY security objectives
2. DESCRIBE the system
3. LIST assets
4. DEFINE system/trust boundaries
5. LIST and rank threats
6. LIST defenses and countermeasures
THREAT modeling tools

LESSON: TESTING TOOLS AND PROCESSES

SECURITY testing principles
BLACK box analyzers
STATIC code analyzers
CRITERIA for selecting static analyzers

LESSON: TESTING PRACTICES

OWASP web app penetration testing
AUTHENTICATION testing
SESSION management testing
DATA validation testing
DENIAL of service testing
WEB services testing
AJAX testing
Testimonials

??Testimonials??
Certifications
Roadmaps
This course is included in the following Roadmaps: