Course #: ES88GAU
Duration: 32 Hours
Price: 5,475.00 AUD
Prices reflect a 20% discount for IBM employees
GSA Public Price: ??gsa-public-price??
GSA Private/Onsite Price: ??gsa-private-price??
For GSA pricing, go to GSA Advantage! Delivery Formats
Material: LearnGreen (pdf)
View our Global Training Schedule
Classroom Schedule
Virtual Schedule
Close
There are no virtual classes on the schedule in your country. There are no public classes currently scheduled in your country.
View our global class schedule
This course is available in private, mentoring or e-learning options.

Complete this form, and a Training Advisor will be in touch with you shortly to address your training needs.
By submitting this form, I agree to LearnQuest's Terms and Conditions
View our Global Training Schedule
??elearning-section??
Request Private Training
Close
Tell us a little about yourself:
By submitting this form, I agree to LearnQuest's Terms and Conditions
All Courses Backed by the LearnQuest 100% Satisfaction Guarantee
---
Course Description
This course teaches you how to implement some of the advanced facilities available in RACF. Through a combination of classroom lecture and hands-on lab exercises, you will learn how to establish an RRSF environment, including using RRSF facilities to administer security of remote RACF databases from a single centralized location, allowing users to synchronize password changes among several associated userids, using RRSF facilities to automatically maintain synchronization of two or more separate RACF databases. Other major functions that you will study include RACF sysplex data sharing and sysplex communication, RACF support for z/OS UNIX, DB2 security using RACF, Network Job Entry (NJE) security, operator commands, program control and backup, recovery of the RACF database, PassTickets, digital certificatesand program signature.
Objectives
Explain the features and benefits of the various advanced functions in RACF
Decide what features should be implemented in your installation
Identify any migration considerations associated with these functions
List the tasks that must be performed to implement the advanced security features, and develop an implementation plan
Make the definitions in RACF to implement the advanced security functions
Audience
This intermediate course is for Security personnel and RACF support personnel responsible for implementing RACF, administering RACF, or both.
Prerequisites
You should have:
RACF administration skills (obtained by attending Effective RACF Administration BE87 or Basics of z/OS RACF Administration ES19), or equivalent experience.
Topics
Day 1
Welcome
Unit 1 - Introduction to RRSF Exercises 1-4
Exercise 1 - Defining RRSF nodes
Exercise 2 - Directed commands and password and passphrase synchronization
Exercise 3 - Remote administration
Exercise 4 - Automatic command and password direction
Day 2
Exercises 1-4 review
Unit 2 - RACF sysplex support Unit 3 - RACF security for DB2
Exercise 5 - Operator command security Unit 4 - Command and console security
Day 3
Unit 5 - RACF support for z/OS UNIX
Exercises 6-9
Exercise 6 - Add a z/OS UNIX user
Exercise 7 - Using the z/OS UNIX shell
Exercise 8 - Using the USS ISPF shell and ISPF 3.17 Udlist function
Exercise 9 - Access control lists (ACLs)
Day 4
Exercises 6-9 review
Unit 6 - Controlling network job entry
Unit 7 - Backup and recovery of the RACF database Unit 8 - Program control
Unit 9 - PassTickets
Unit 10 - Digital certificates
Unit 11 - Program signing and verification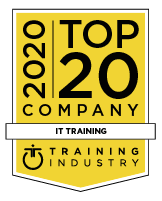 Reviews
---

We Guarantee You'll be Satisfied
At LearnQuest, our goal is always the same: to provide the highest quality training and service to each and every customer.
If you're not satisfied for any reason, simply contact one of our Training Advisors for assistance with your concerns.

Enrollment Options
Select the Training Provider you would like to use
Already have an account? Login here >

You will be leaving the LearnQuest Website
*If using Apple Training Credits or LearnPass, you must enroll with LearnQuest