Course #: ES73G
Duration: 24 Hours
Price: 2,385.00 USD
Prices reflect a 20% discount for IBM employees
Prices shown are the special AWS Partner Price
Prices reflect the Capgemini employee discount
Prices reflect the UPS employee discount
GSA Public Price: ??gsa-public-price??
GSA Private/Onsite Price: ??gsa-private-price??
For GSA pricing, go to GSA Advantage! Delivery Formats
Material: LearnGreen (pdf)
View our Global Training Schedule
Classroom Schedule
Virtual Schedule
Close
There are no virtual classes on the schedule in your country. There are no public classes currently scheduled in your country.
View our global class schedule
This course is available in private, mentoring or e-learning options.

Complete this form, and a Training Advisor will be in touch with you shortly to address your training needs.
By submitting this form, I agree to LearnQuest's Terms and Conditions
View our Global Training Schedule
??elearning-section??
Request Private Training
Close
Tell us a little about yourself:
By submitting this form, I agree to LearnQuest's Terms and Conditions
All Courses Backed by the LearnQuest 100% Satisfaction Guarantee
---
Course Description
This course is designed so that students can learn how z/OS systems operate in a Parallel Sysplex environment through discussion topics and hands-on lab exercises. Students learn problem determination skills, practice enhanced sysplex operations, including management of the coupling facility (CF), and use recovery capabilities provided by the System z servers.
The course consists of six units and 12 hands-on lab exercises.
This course is one step in the following Learning Journeys:
Objectives
Describe common sysplex terminology, concepts, and benefits provided by a Parallel Sysplex configuration
Identify the basic hardware and software components that make up the Parallel Sysplex environment and how they are used
Use z/OS MVS commands to identify XCF signaling and sysplex shared couple data set usage and to determine current operational status
Describe CF operation; how and when the CFCC is loaded on a System z LPAR, the various CF link definitions and how they can be used
Identify CF structure types, definition and allocation process, and how they are used in the CF
Use z/OS MVS commands to display structure status
Use CF operator commands to display and change the operational status of a CF
Describe and demonstrate recommended procedures and typical z/OS MVS commands to manage sysplex members, coupling facilities, structure rebuilds, and couple data sets
Identify potential problems during system removal, CF structure or CDS usage, and determine appropriate operator action
Explain the differences and benefits of having stand-alone CF and internal CF configurations
Describe the purpose and use of Sysplex Failure Manager and how SFM can be used to address sympathy sickness
Explain why time synchronization is important and how server time protocol is used
Describe console usage and mode of operation for a system and a sysplex
Describe the IPL sequence and identify where and when sysplex activation is done during IPL
Identify key areas with the IPL, explaining potential problems and how to avoid them
Audience
The audience includes operations personnel and technical staff who are directly involved in the installation, operation, systems support, and software support of their Parallel Sysplex environment.
Prerequisites
You should have an understanding of:
Basic data processing and I/O concepts and terminology
z/OS console operation, including display of device, job, and console status
Topics
Day 1
Welcome
Unit 1: Sysplex overview
Unit 2: Coupling facility
Supporting labs
Day 2
Review
Unit 3: Sysplex operation and recovery
Supporting labs
Day 3
Review and labs
Unit 4: Sysplex Failure Manager
Unit 5: Server Time Protocol operation
Unit 6: z/OS IPL flow
Supporting labs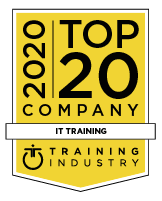 Reviews
---

We Guarantee You'll be Satisfied
At LearnQuest, our goal is always the same: to provide the highest quality training and service to each and every customer.
If you're not satisfied for any reason, simply contact one of our Training Advisors for assistance with your concerns.

Enrollment Options
Select the Training Provider you would like to use
Already have an account? Login here >


You will be leaving the LearnQuest Website
*If using Apple Training Credits or LearnPass, you must enroll with LearnQuest