Course #: EJCJ-400-NZ
Duration: 5 Days
Price: 5,520.00 NZD
Prices reflect a 20% discount for IBM employees
GSA Public Price: ??gsa-public-price??
GSA Private/Onsite Price: ??gsa-private-price??
For GSA pricing, go to GSA Advantage! Delivery Formats
Material: LearnGreen (pdf)
View our Global Training Schedule
Classroom Schedule
Virtual Schedule
Close
There are no virtual classes on the schedule in your country. There are no public classes currently scheduled in your country.
View our global class schedule
This course is available in private, mentoring or e-learning options.

Complete this form, and a Training Advisor will be in touch with you shortly to address your training needs.
By submitting this form, I agree to LearnQuest's Terms and Conditions
View our Global Training Schedule
??elearning-section??
Request Private Training
Close
Tell us a little about yourself:
By submitting this form, I agree to LearnQuest's Terms and Conditions
All Courses Backed by the LearnQuest 100% Satisfaction Guarantee
---
Course Description
This course is designed to rapidly enable Software Developers to become productive using object-oriented programming techniques in Java. Students are introduced to the fundamental concepts of object-oriented programming and how they are successfully applied in Java through classroom-based instruction and practical exercises.

Using IBM's Rational Application Developer (RAD), a student will quickly master the Java programming language and the packages that constitute its rich set of core libraries such as the Collections Framework and JDBC.

Objectives
Upon completion of the course, students will be able to:
Explain the fundamental principles of object-orientation
Productively apply the language fundamentals of Java
Design and develop "well engineered" Java classes
Understand the use and implications of class inheritance and composition
Successfully apply the principles of polymorphism
Describe the core Java API including I/O, Collections and JDBC in depth
Audience
Anyone interested in learning Java
Programmers
Technical Managers
Application Developers
Prerequisites
Understand the fundamentals of software development in either a procedural or object-oriented language
Topics
An Introduction to Java
Key Java benefits
Write-Once Run Anywhere (WORA)
Compilation to execution
Portability implications
Java packages
Familiar C/C++ syntax
Rich library support
Library standards
Extensive documentation
JDBC: Java Database Connectivity
Security
Internationalization
Performance
Java product suite
Java JDK vs JRE installation
The installed JDK
The bin directory
Running Java
Java Language Fundamentals - Types
Creating Java statements
Structure of Java files
Simple program with main()
Java naming conventions
Java reserved words
Comments
Primitive data types
Integer number types
Real number types
Char type
Boolean type
Creating primitives
Naming conventions for primitives
Initializing primitives
Range of primitive types
Wrapper classes
Java arrays
Initializing Arrays
Arrays and Objects
Java Language Fundamentals – Flow of Control
Java operators
Operator precedence
Branching and looping
Code blocks
if else statement
switch statement
while statement
do-while statement
for statement
break statement
continue statement
An Introduction to Object-Oriented Programming – Classes and Objects
Use of Object-Oriented programming
Object-Oriented definitions
Class definition
Attributes
Methods
An example Class
Method signatures
Objects
Creating Classes
Java directory system – packages
Packages and CLASSPATH
Classes and files
Declaring a class
Classes and packages
Anatomy of a class
Adding attributes to a class
Adding methods to a class
Method signatures
Variable argument methods
Method variables
Static attributes
More on visibility
Declaring constants
Constructors
Multiple constructors
Static methods
Using Java Objects
Creating an object
The process of object construction
The reference table
Working with objects
Namespaces and Java Libraries
JAR files
Packages and JARs
JARs and namespaces
Java packages
Mapping packages to the file system
The import statement
Using imported classes
Namespace clashes
Implicit imports
The String class
Dynamic strings with StringBuffer
The Math class
OO Programming Relationships
Inheritance
Inheritance limitations
Interfaces
Interface example
Polymorphism
Association
OO Design
Abstraction
Generalization and specialization
Finding classes
Noun-verb filtering
Inheritance
Inheritance in Java
java.lang.Object
Superclass
Subclass
Implications of extends
Overloading existing methods
Overriding existing methods
The super keyword
Constructors and inheritance
The protected modifier
The "is a" relationship
Abstracted classes
Abstract Classes
Abstract classes
Concrete classes
Using abstract references
Building a concrete class
Casting
Upcasting
Downcasting
Interfaces
Interfaces and abstract classes
Defining an interface
Implementing an interface
Using an interface
Design implications
Extending interfaces
Implementing an interface
Design issues with interfaces
Design practices
Polymorphism
Polymorphism mechanics
Object creation diagram
Reference table and polymorphism
Creating object references
Upcasting and polymorphism
Collections
Collections
The Collections framework
The Collection interface
The Set collections
Using a Set
Important methods of the Set interface
The Hashset
The Iterator interface
Sorted sets
The List collections
The Map collections
Linked collections
Input and Output
Input and output in Java
Java.io.*
Reading lines of text
Properties file
Stream hierarchy
InputStream class
OutputStream class
Buffered vs. unbuffered
File class
Text files
Writing to a text file
Exceptions
Handling exceptions
Built in exceptions
Throwing exceptions from main()
The stack trace
Working with catch
Multiple catch blocks
Different types of exceptions
Runtime problems
Throwable hierarchy
Checked and unchecked exceptions
The finally block
Throwing multiple exceptions
Writing custom exceptions
Dealing with error objects
Dealing with exceptions locally
Designing with exceptions
An Overview of JDBC
What is JDBC?
JDBC advantages
JDBC versions
JDBC: the basic approach
Handling SQL in JDBC
Connecting to a Database
Drivers
The DriverManager class
Using JDBC drivers
The JDBC-ODBC driver
Database connections
Data sources
The JDBC URL
Common connection problems
Read-only connections
Closing the connection
Executing SQL Statements
Static statements
Using statement objects
Creating a statement
Executing a statement
executeUpdate()
executeQuery()
execute()
Closing a statement
SQL, exception handling and DAOs
DAO example
Result Set Basics
Result sets
Getting a ResultSet
Default ResultSet
Scrollable ResultSet
Moving the cursor: default ResultSet
Moving the cursor: scrollable ResultSet
Reading data
Getting the values
Detecting NULLs
Closing a Result Set
Prepared statements
The PreparedStatement class
PreparedStatement: data types
Fetching
Updating result sets
Concurrent read only
Concurrent updateable
JDBC Exceptions
Catching Errors
SQLException
SQL warnings
Data truncation
An Introduction to Enterprise Java
Goals of J2EE systems
Container-managed systems
WebSphere J2EE containers
N-tier J2EE applications
Presentation tier
The WebSphere web container
HTML
Serving HTML in WebSphere
Java Server Pages (JSPs)
Serving JSP in WebSphere
Key JSP issues
Controller/mediator tier
Servlets
The role of a Servlet
Key Servlet issues
Domain tier
The EJB container
The EJB specification
What is EJB?
EJB fundamentals
Overview of EJB container responsibilities
Entity bean overview
Session bean overview
Message bean overview
EJB deployment description
EJB summary
Java Messaging Service (JMS)
Point to point communication
Publish-subscribe communications
Java 6 Features
Common Annotations
Integrated Web Services
Java Compiler API
JDBC 4.0
Scripting in the Java Platform
Pluggable Annotation Processing API
Streaming API for XML
Java 7 Features
IO and New IO
Networking
Concurrency Utilities
Rich Internet Applications (RIA)
Java 2D
Java XML – JAXP, JAXB and JAX-WS
Internationalization
Java.lang.Package
Appendix I: JDBC Data Types
Types of data mapping
Mapping overview
Custom mapping
Using getObject()
JDBC data types
JDBC data types mapped to Java object types
Special SQL types
Reading/writing SQL data
Appendix II: Introduction to RAD 7.5
History of RAD
RAD and Eclipse
RAD, Eclipse and Rational software
From WSAD to RAD
RAD 7.5 web features
RAD 7.5 core features
The workbench window
Workbench preferences
Projects
Projects properties
Views

Navigator
Console
Problems
Outline
Fast

Perspectives and roles
File editor modes
Project types
Incremental builds
Integrated debugger and test environment
Integrated application profiling
New features in RAD 7.0/7.5
Java applications
Java build path
Java packages
Java editor
Running a Java application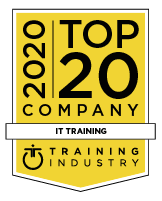 Reviews
---

We Guarantee You'll be Satisfied
At LearnQuest, our goal is always the same: to provide the highest quality training and service to each and every customer.
If you're not satisfied for any reason, simply contact one of our Training Advisors for assistance with your concerns.

Enrollment Options
Select the Training Provider you would like to use
Already have an account? Login here >

You will be leaving the LearnQuest Website
*If using Apple Training Credits or LearnPass, you must enroll with LearnQuest