Course #: WM103G
Duration: 8 Hours
Price: 795.00 USD
Prices reflect a 20% discount for IBM employees
GSA Public Price: ??gsa-public-price??
GSA Private/Onsite Price: ??gsa-private-price??
For GSA pricing, go to GSA Advantage! Delivery Formats
Material: LearnGreen (pdf)
View our Global Training Schedule
Classroom Schedule
Virtual Schedule
Close
There are no virtual classes on the schedule in your country. There are no public classes currently scheduled in your country.
View our global class schedule
This course is available in private, mentoring or e-learning options.

Complete this form, and a Training Advisor will be in touch with you shortly to address your training needs.
By submitting this form, I agree to LearnQuest's Terms and Conditions
View our Global Training Schedule
??elearning-section??
Request Private Training
Close
Tell us a little about yourself:
By submitting this form, I agree to LearnQuest's Terms and Conditions
All Courses Backed by the LearnQuest 100% Satisfaction Guarantee
---
Course Description
In this course, you learn about IBM MQ V9 basic components and the path that messages follow when they are exchanged between applications. You also learn how IBM MQ administrative responsibilities can include the management of topic-based publish/subscribe messaging, managed file transfer, and deployments to the cloud. Topics include an overview of the support that IBM MQ provides for security, publish/subscribe, high availability, administration, logging, auditing, managed file transfer, MQTT, and cloud options.
For information about other related courses, see the IBM Training website:
ibm.com/training
Objectives
After completing this course, you should be able to:
Summarize current business drivers and the need for flexibility
Describe enterprise messaging and the capabilities it must provide
Identify the main ways that IBM MQ can impact application design
Describe the basic components of IBM MQ
Differentiate between point-to-point and IBM MQ cluster connectivity
Summarize queue manager and queue manager components administrative tasks
Contrast the architectural role of IBM MQ clusters and multiple instance queue managers
Describe the security provisions of IBM MQ and IBM MQ Advanced Message Security
Describe how IBM MQ is used as part of the communications infrastructure to:

Connect application environments, such as the World Wide Web, enterprise transaction systems, and database systems
Manage the distribution of publisher information to appropriate subscribers
Provide file transfer management with IBM MQ Managed File Transfer
Serve as a JMS provider
Interface with WebSphere Application Server
Store in-flight messages for IBM Integration Bus
Interact with z/OS applications
Facilitate connectivity to mobile environments with IBM MQ Telemetry

Describe the options for deployment to the Cloud
Audience
This basic course is designed for system administrators, system architects, application developers, quality assurance specialists, and technical sales and marketing professionals.
Prerequisites
You should have skills and experience in one or more of the following specific areas:
Communications and networking protocols
System and network management
Application development
Transaction processing
Client/server solutions
Topics
Course introduction
IBM MQ overview
IBM MQ basics
Messaging styles, topologies, and architecture overview
System administration overview
Security overview
Introduction to IBM MQ Managed File Transfer
Introduction to IBM MQ Telemetry and IBM MessageSight
Introduction to the IBM MQ Appliance
Expanding the scope of IBM MQ
Course summary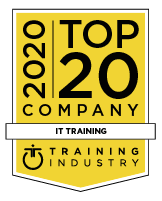 Reviews
---

We Guarantee You'll be Satisfied
At LearnQuest, our goal is always the same: to provide the highest quality training and service to each and every customer.
If you're not satisfied for any reason, simply contact one of our Training Advisors for assistance with your concerns.

Enrollment Options
Select the Training Provider you would like to use
Already have an account? Login here >


You will be leaving the LearnQuest Website
*If using Apple Training Credits or LearnPass, you must enroll with LearnQuest