Course #:EJJB-132
Duration: 5 Days
Price: 3,475.00 USD
IBM Employees receive a 20% discount on all purchases
GSA Public Price: ??gsa-public-price??
GSA Private/Onsite Price: ??gsa-private-price??
For GSA pricing, go to GSA Advantage! Delivery Formats
Material: LearnGreen (pdf)
View our Global Training Schedule
Classroom Schedule
Virtual Schedule
Close
There are no virtual classes on the schedule in your country. There are no public classes currently scheduled in your country.
View our global class schedule
This course is available in private, mentoring or e-learning options.

Complete this form, and a Training Advisor will be in touch with you shortly to address your training needs.
By submitting this form, I agree to LearnQuest's Terms and Conditions
View our Global Training Schedule
??elearning-section??
Request Private Training
Close
Tell us a little about yourself:
By submitting this form, I agree to LearnQuest's Terms and Conditions
All Courses Backed by the LearnQuest 100% Satisfaction Guarantee
---
Course Description
This Mastering JEE 7 Web Application Development course is designed to provide students with hands-on JEE / Java EE training. This comprehensive course teaches students how to design and program web components, including all the important concepts and hands on labs that will have you building working server-side applications in no time flat. This course provides core JEE knowledge and skills that can be used as the foundation for developing production-quality web applications to a basic level.

Students who attend Mastering JEE 7 Web Application Development will leave the course armed with the required skills to design and build scalable, secure, maintainable web applications - leveraging our extensive experience in the delivery of scalable enterprise applications with complex web interfaces based on JEE technologies.

Objectives
Upon completion of the Mastering JEE 7 Web Application Development course, students will be able to:
Design and build web applications from both business and technical requirements
Build web interfaces with JSF, JSPs and Servlets, using the latest technologies in JEE.
Write maintainable web applications that separate HTML and Java
Understand the design and development of web applications using Servlets, JSPs, web fragments, and JSF
Work JEE's version of dependency injection (CDI)
Make Servlets cooperate and share data
Store and process session information
Deal with concurrency issues
Access databases with JPA
Work with annotations included in JEE
Work with WebSockets as well as asynchronous servlets
Use Java Bean validation in a web application
Audience
This is an intermediate level Java EE (JEE) developer course, designed for experienced Java developers, new to JEE, that need to further extend their skills in web development and Struts.
Prerequisites
TT2100 Mastering Java for OO Developers
Topics
LESSON: ENTERPRISE DEVELOPMENT
ENTERPRISE application software
REQUIREMENTS of Enterprise applications
SCALABILITY, load balancing, failover
RESOURCE pooling
LESSON: JAVA EE CORE COMPONENTS
OVERVIEW of Java EE core components
WEBTIER components
APPLICATION tier
DEPLOYABLE units
DEOPLOYMENT descriptors
THE Java naming and directory interface (JNDI)
LESSON: INTRODUCTION TO SERVLETS
THE servlet interface
THE web container
CREATING HTML output using servlets
THE @webservlet annotation
INTERACTION between web.xml and annotations
THE @webinitparam annotation
LESSON: FORM PROCESSING USING SERVLETS
USING HTML5 forms with servlets
PROCESSING request parameters
HTTPServletRequest methods
HTTPServletResponse methods
LESSON: JAVA SERVER PAGES
JAVA server pages (JSPs)
THE relationship between JSPs and Servlets
THE JSP lifecycle
THE role of JSPs in JAVAEE7
LESSON: IMPLEMENTING MVC IN JEE
MODEL view control
USING the RequestDispatcher
HANDLING requests
THE request scop
HANDLING request attributes
THE expression language (JSR 341)
EL in template
LESSON: SESSION MANAGEMENT
SESSIONS in web applications
THE HTTPsession object
SESSION management in JavaEE
HANDLING cookies
URL-rewriting
LESSON: SERVLET FILTERS
INTRODUCE servlet filters
MODIFY the request data
MODIFY the response data
THE @WebFilter mappings
MOVE functionality out into a decorator pattern
LESSON: OVERVIEW OF EL
The EXPRESSION LANGUAGE (JSR 341)
VALUE and method expressions
IMMEDIATE and deferred evaluation syntax
READ and read/write expressions
LESSON: THE EL LANGUAGE
EL operators
EL reserved words
EL implicit objects
REFERENCING objects using EL
LESSON: INTRODUCTION TO CUSTOM TAGS
CUSTOM tags
USING the taglibPage directive
THE TLD file
THE TAG implementation class
LESSON: THE JAVA STANDARD TAG LIBRARY
JSTL overview
USE JSTL to iterate over collections of data
JSTL functions
LESSON: INTRODUCTION to CDI
CONTEXT dependency injection (cdi)
THE @inject annotation
THE @default annotation
THE @alternative annotation
THE @named annotation
LESSON: USING CDI
QUALIFIERS
@POSTCONSTRUCT and @predestroy
T HE @porducesannotation
LESSON: CDI AND JAVA EE
CDI's relationship to Java EE
THE @model annotation
BUILT-in CDI scopes
LESSON: JEE DATASOURCES
DATASOURCES in JEE
SETUP a datasource
USING CDI to inject a datasource
LESSON: OVERVIEW OF JPA
INTRODUCE the java persistence of API (JPA)
BENEFITS of using an ORM framework
HIBERNATE and JPA
LESSON: INTRODUCTION TO WEBSOCKET
JAVA API for websocket overview
USIGN websocket in JavaEE
ENDPOINT instances
LESSON: IMPLEMENTING WEBSOCKET ENDPOINT
ANNOTATED endpoints
RECEIVING messages
SEND response to client(s)
JAVASCRIPT to setup a websocket connection
LESSON: WEBSOCKETS IN JEE
MANAGE client state
ENCODING and decoding messages
HANDLING errors
LESSON: INTRODUCTION TO BEAN VALIDATION
BEAN validation
DEFINE constraints on object models
CORE validation annotations
VALIDATE objects and object graphs
LESSON: WEB FRAGMENTS
NEED for web fragments
THE web-fragment element
FRAGMENT ordering
LESSON: ERROR HANDLING
HANDLING HTTP errors codes
HANDLING exceptions
LESSON: ASYCHRONOUS SERVLETS
INVOKING a 'long running' process
THE asyncsupported attribute
USING the AsyncContext class
HEADING AsyncEvent objects
NONBLOCKING I/O in servlets
LESSON: WEB SECURITY
SPECIFY the servlet security model
ROLES in the web application
ACCESS control and authentication requirements
SECURITY-RELATED annotations
SERVLET 3.1 predefined roles
THE deny-uncovered-http-methods XML element
LESSON: INTRODUCTION TO JSF
JSF overview
THE JSF 'components'
CONFIGURING a JSF application
MVC using JSF
LESSON: JSF COMPONENTS
UNDERSTAND the component architecture of JSF
EXPLAIN the use of the RenderKit
USER interface component model
INTRODUCE the JSF custom tags
EXPLAIN the functionality of the various tags
PANELS and tables in JSF
LESSON: FACELETS
FACELETS as view handlers
CUSTOM tags used in facelets
THE @named annotation
THE @requestscoped and @sessionscoped annotations
USING the datatable custom tag
LESSON: FACELETS TEMPLATING AND RESOURCES
CREATING a consistent look and feel
TEMPLATING and placeholders
JSF resource management
Related Courses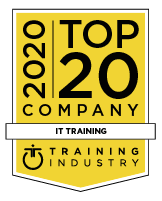 Reviews
---
Christopher White writes:
Good pace, very helpful instructor
Misty Zrzavy writes:
The patience of the instructor and his techniques to engage his class

We Guarantee You'll be Satisfied
At LearnQuest, our goal is always the same: to provide the highest quality training and service to each and every customer.
If you're not satisfied for any reason, simply contact one of our Training Advisors for assistance with your concerns.

Enrollment Options
Select the Training Provider you would like to use
Already have an account? Login here >

You will be leaving the LearnQuest Website
*If using Apple Training Credits or LearnPass, you must enroll with LearnQuest