Course #:CCC-100
Duration: 2 Days
Price: 1,996.00 USD
IBM Employees receive a 20% discount on all purchases
GSA Public Price: ??gsa-public-price??
GSA Private/Onsite Price: ??gsa-private-price??
For GSA pricing, go to GSA Advantage! Delivery Formats
Material: LearnGreen (pdf)
View our Global Training Schedule
Classroom Schedule
Virtual Schedule
Close
There are no virtual classes on the schedule in your country. There are no public classes currently scheduled in your country.
View our global class schedule
This course is available in private, mentoring or e-learning options.

Complete this form, and a Training Advisor will be in touch with you shortly to address your training needs.
By submitting this form, I agree to LearnQuest's Terms and Conditions
View our Global Training Schedule
??elearning-section??
Request Private Training
Close
Tell us a little about yourself:
By submitting this form, I agree to LearnQuest's Terms and Conditions
All Courses Backed by the LearnQuest 100% Satisfaction Guarantee
---
Course Description
The Virtualization Essentials Course™ is a 2-day, interactive, classroom-based learning experience. The course provides a balanced curriculum and addresses the business perspective, the technical organization, and operating and governing virtualization. The course enables students to successfully complete the associated Virtualization Essentials exam to become a Virtualization Essentials Professional (VEP) with the Cloud Credential Council. In addition, this course complements the Cloud Essentials course. Students can do the Cloud Essentials course either before or after they have taken the Virtualization Essentials course.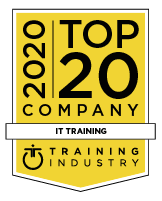 Objectives
Upon completion of the Virtualization Essentials course, students will be able to:
Understand the common terms and definitions of virtualization.
Comprehend the business benefits and business considerations of virtualization
Understand various approaches to server virtualization, its relevance to the modern data center, available platforms, and important features.
Understand the implications of virtualization on storage, networks, and applications, and recognize issues, challenges, and opportunities for managing this.
Comprehend the implications of virtualization on the modern workplace, and recognize challenges and opportunities for managing this.
Understand the impact and changes of virtualization on IT service management.
Explain typical steps that lead to the successful adoption of virtualization techniques, and understand the implications for an organization.
Recognize the compliance, risk, and regulatory consequences of virtualization and its financial and strategic impact on an organization.
Audience
IT Support Staff
IT Consultants
Business Managers
Business Analysts
Small and Midsized Business Owners
Specialist (IT, security, infrastructure, services, systems, test, and so on)
Business Process Owners
IT Developers
Service Providers
System Integrators
Architects
Consultants
IT Management
Prerequisites
There are no formal prerequisites. However, it is recommended that participants have experience in the IT domain.

Topics
Day 1
Course Introduction
Introduction to Virtualization
Business Perspective
The Virtual Data Center: Server Virtualization
The Virtual Data Center: Storage, Networks, and Applications
Day 2
Workplace Virtualization Technologies
Adopting Virtualization
Operating Virtualization
Governing Virtualization
Exam Preparation
Exam

Reviews
---

We Guarantee You'll be Satisfied
At LearnQuest, our goal is always the same: to provide the highest quality training and service to each and every customer.
If you're not satisfied for any reason, simply contact one of our Training Advisors for assistance with your concerns.

Enrollment Options
Select the Training Provider you would like to use
Already have an account? Login here >

You will be leaving the LearnQuest Website
*If using Apple Training Credits or LearnPass, you must enroll with LearnQuest