Course #:CCC-105
Duration: 3 Days
Price: 2,994.00 USD
IBM Employees receive a 20% discount on all purchases
GSA Public Price: ??gsa-public-price??
GSA Private/Onsite Price: ??gsa-private-price??
For GSA pricing, go to GSA Advantage! Delivery Formats
Material: LearnGreen (pdf)
View our Global Training Schedule
Classroom Schedule
Virtual Schedule
Close
There are no virtual classes on the schedule in your country. There are no public classes currently scheduled in your country.
View our global class schedule
This course is available in private, mentoring or e-learning options.

Complete this form, and a Training Advisor will be in touch with you shortly to address your training needs.
By submitting this form, I agree to LearnQuest's Terms and Conditions
View our Global Training Schedule
??elearning-section??
Request Private Training
Close
Tell us a little about yourself:
By submitting this form, I agree to LearnQuest's Terms and Conditions
All Courses Backed by the LearnQuest 100% Satisfaction Guarantee
---
Course Description
This course is designed for technology professionals who architect the technology solutions that support the changing requirements due to adoption of cloud computing, and help organizations leverage the opportunities that cloud is creating.Solution Architects need to understand the impact that cloud is having on business and information architecture, application design, data management, and security architecture—and be very familiar with the topology and ecosystems that are being created as a result of increasing adoption of cloud technologies and operating models.

The course prepares students for the Professional Cloud Solutions Architect Certification (PCSA) Exam provided by the Cloud Credential Council. The PCSA is endorsed, recognized and supported by several key technology vendors and standards bodies. The content for this course, as well as the PCSA certification is based on the cloud standards developed by NIST.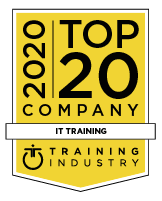 Objectives
Upon completion of the Professional Cloud Solutions Architect course, students will be able to:
Explain the history of Cloud Computing and its impact on business and IT Architecture
Demonstrate the key engineering concepts of operating "as a Service"
Explain the impact of Cloud Computing on Service Management
Understand Consumer & Provider Perspectives on Setting Up Cloud Environments
Evaluating a Cloud Solution Architecture
Migrating and transitioning to a Cloud environment
Audience
Technology Architects
Application Architects
System Architects
Cloud Strategy Consultants
Enterprise Architects
Senior Developers
Prerequisites
There are no formal prerequisites; however, it is recommended that students have achieved the Cloud Technology Associate certification (or its equivalent) from the Cloud Credential Council (and that students are conversant with cloud concepts and vocabulary). It is further recommended that students are TOGAF Certified (or its equivalent).

Topics
Day 1
Introduction
History of Cloud Computing
Impact of Cloud Computing
Technology Engineering of Cloud Computing
Cloud Computing Solution Architectures
Day 2
Cloud Service Life Cycle
Service Transition and Service Transformation
Consumer Perspective on Setting Up Cloud Environments
Provider Perspective on Setting Up Cloud Environments
Day 3
Cloud Ecosystem
Types of XaaS Solutions
Targeting the Right Solution Architecture
Sample Exam and Certification Exam Preparation

Reviews
---

We Guarantee You'll be Satisfied
At LearnQuest, our goal is always the same: to provide the highest quality training and service to each and every customer.
If you're not satisfied for any reason, simply contact one of our Training Advisors for assistance with your concerns.

Enrollment Options
Select the Training Provider you would like to use
Already have an account? Login here >

You will be leaving the LearnQuest Website
*If using Apple Training Credits or LearnPass, you must enroll with LearnQuest