title
Date: xxx
Location: xxx
Time: xxx
Price: xxx
Please take a moment to fill out this form. We will get back to you as soon as possible.
All fields marked with an asterisk (*) are mandatory.
Linux Foundation Training Courses
Advance your career opportunities with Linux certifications and gain marketable resources. Expand your skills in topics such as Cloud & Containers, Blockchain, Linux Kernel Development, and System Administration with our authorized Linux Foundation training courses.
Browse All Topics
Browse the full catalog of targeted training to gain expertise that will boost your career and empower your organization at the leading edge of technology innovation.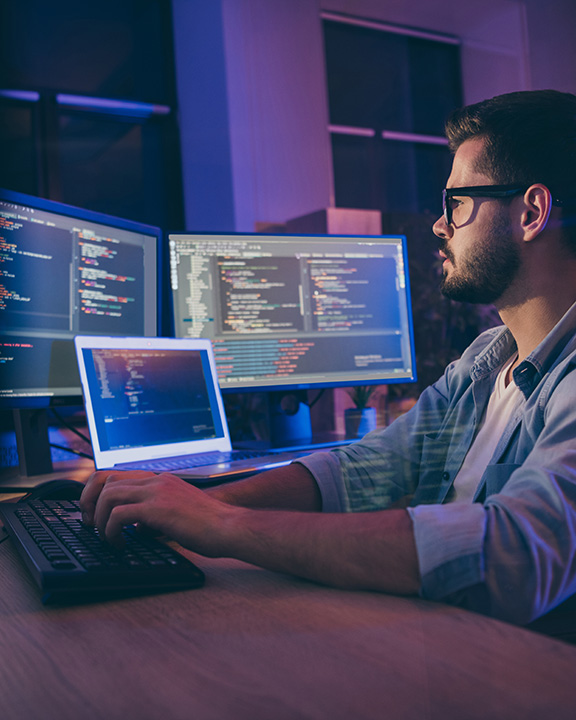 Training Developers, Empowering Innovation Through The Linux Foundation and LearnQuest
Since its founding in 2000, the Linux Foundation has grown into a pillar of the open-source community. As a nonprofit organization, it is dedicated to promoting the growth and collaboration of Linux and other open-source technologies that are revolutionizing software development. With a mission to accelerate the adoption of Linux worldwide, the Foundation provides a neutral space where individuals and organizations can come together to drive innovation.
A key part of the Linux Foundation's empowerment initiatives involves its partnership with LearnQuest. As the Foundation's authorized training partner, LearnQuest develops comprehensive training programs on Linux and other open-source technologies. By providing practical skills and hands-on experience, LearnQuest helps spread the Foundation's mission to equip more developers and IT professionals to leverage the power of collaborative open-source software.
The Linux Foundation Certifications
Earning certifications from the vendor-neutral Linux Foundation can give your resume a strong advantage. These respected credentials verify your expertise:
System Administration
Cloud & Containers
RISC-V
Web & Application
DevOps & Site-Reliability
Benefits of The Linux Foundation Curriculum from LearnQuest
LearnQuest offers immersive training programs that equip learners with real-world skills in cutting-edge open source technologies. By participating in LearnQuest's hands-on Linux Foundation curriculum, professionals gain:
Comprehensive open source fluency, from core concepts to advanced applications
Immersive hands-on labs for practicing and reinforcing abilities
Training in high-demand skills like cloud, containers, security, and system administration
Insights into collaborating and continuously improving as part of the open source community
Globally recognized certifications that validate capabilities to advance careers
Upskill Your Team with Customized Linux Foundation Training
A company's competitiveness depends on having skilled talent. Closing skill gaps with impactful training ensures your people can meet evolving needs.
At LearnQuest, we offer customized Linux Foundation courses to uplift your organization's capabilities. Our experts first understand your specific goals and gaps. Then we design a tailored Linux Foundation curriculum optimized for your needs.
The result is a skills development program crafted around your workloads, tech stack, and business objectives. Your team receives hands-on, role-based education to master in-demand skills.
With LearnQuest, each learner's growth is measured. You gain actionable insights to target training for maximum impact.
Develop your talent on your terms with customized Linux Foundation training. Contact us today to consult on building a high-ROI upskilling program unique to your organization.
Contact Us For A Free Consultation
Frequently Asked Questions
What benefits can I get from Linux Foundation training?

Linux Foundation training provides in-depth knowledge, hands-on skills, globally recognized certifications, and career advancement opportunities. You'll master in-demand technologies to make an impact.

What subject areas does the training cover?

The Linux Foundation offers comprehensive training in Linux, Kubernetes, cloud, containers, blockchain, web development, system administration, security, and more.

What are the training formats and delivery methods?

Training is available through self-paced eLearning, remote/virtual instructor-led classes, on-site custom courses, and blended formats.

How do I earn Linux Foundation certifications?

Certifications are earned by passing exams following related Linux Foundation courses. Tests are taken online proctored.

Are the certifications globally recognized?

Yes, Linux Foundation certifications are trusted credentials recognized by leading technology companies worldwide.

How can my company arrange corporate or customized training?

Contact our training advisors to discuss your needs. We'll design a customized curriculum optimized for your tech stack and skills gaps.

Who develops and delivers the Linux Foundation curriculum?

Courses are developed by the Linux Foundation and delivered by qualified instructors. LearnQuest is an authorized training partner.

How do I contact someone about training questions?

Reach our team by phone, email, or live chat on our website. We're always happy to help with any questions!
Need more Information?
Speak with our training specialists to continue your learning journey.
Talk to our team