title
Date: xxx
Location: xxx
Time: xxx
Price: xxx
Please take a moment to fill out this form. We will get back to you as soon as possible.
All fields marked with an asterisk (*) are mandatory.
Amazon Web Services (AWS) Training Courses
Expand your AWS Cloud knowledge and skills with our authorized AWS training courses. Learn AWS fundamental services, security, cloud certifications, including AWS Architecting, AWS Big Data, AWS Data Analytics and Cloud, AWS Developer, and more.
Maximize Your Cloud Potential with LearnQuest's AWS Training and Certification
AWS (Amazon Web Services) is the world's most popular and comprehensive cloud platform, powering innovation and transformation for organizations of all sizes. As an AWS training partner, LearnQuest equips you with in-depth knowledge to leverage the full range of AWS services.
Our AWS-authorized Training Courses offer a comprehensive understanding of a wide range of AWS services and technologies. You'll also gain practical experience through hands-on labs and real-world scenarios, allowing you to apply your knowledge effectively. Our instructors are AWS-certified professionals with extensive industry experience, ensuring top-quality training. Upon completion, you'll have the opportunity to earn official AWS certifications, which are highly recognized in the industry.
AWS Learning Journeys
Advance your cloud skills and prepare to leverage the power of AWS.
Our training provides customized learning to match your goals. Select your role for targeted recommendations that support your journey.
Fast-Track Your Team's AWS Skills with LearnQuest
As an AWS Authorized Training Partner, LearnQuest is uniquely positioned to provide your business or organization with expert training for AWS cloud adoption. We offer a robust curriculum mapped to AWS certifications, each designed to equip your employees with the specific skills their roles require.
Our extensive course list covers basic to advanced AWS services through self-paced online and live instructor-led options. Courses follow AWS learning paths tailored to job roles. Developers gain technical skills. Data professionals master analytics and ML. Sysops administrators learn infrastructure and security.
We understand how to strategically train your staff to utilize cloud services. With role-based learning, your company will gain the AWS proficiency needed to achieve your cloud objectives.
Ready to accelerate your team's AWS skills? Let's connect to discuss your goals.
Contact Us For A Free Consultation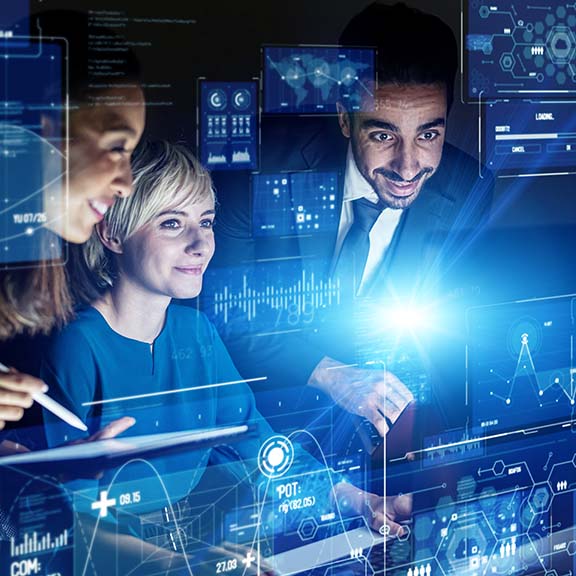 The AWS Training Pass: Your team's ticket to comprehensive, authorized mastery of AWS
Whether your goal is to skill up large groups or certify individuals over time rapidly, the AWS Training Pass delivers the flexibility you need to succeed. This one-of-a-kind subscription allows you to customize training with in-person or online courses to match your team's needs. With the AWS Training Pass, you won't just invest in training - you'll invest in dominating the future.
The AWS Training Pass is your all-access pass to AWS excellence. It guides you to hand-select the ideal courses and formats for both public and private sessions. The more your team learns, the more you save with tiered discounts based on training days secured. The AWS Training Pass rewards commitment to excellence with progressively higher savings for every extra day of training.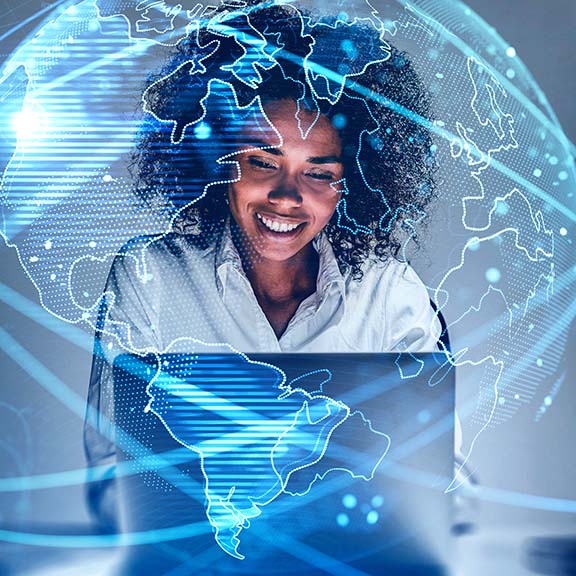 Build AWS Expertise with Free Digital Training Resources
Ready to become an AWS cloud expert? Our digital library offers a vast collection of AWS courses that are available to you for free. With on-demand resources designed to meet your learning needs, you can find the perfect learning path that suits you.
Learn through interactive labs, engaging video lessons, illuminating study guides, and more. Courses are available for all skill levels, from foundational to advanced—master highly sought-after AWS services like Lambda, Aurora, and SageMaker at your own pace. Dive deep into specialized domains like cloud security, machine learning implementation, and IoT on AWS.
Additionally, prepare for AWS certifications with free exam prep materials continuously updated to reflect the latest developments. Ace your AWS certifications with confidence with the help of expert-led guidance and hands-on practice.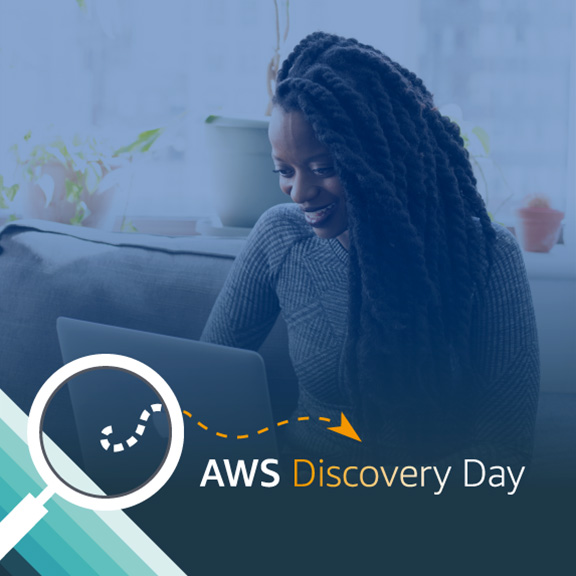 AWS Discovery Days: Cloud 101 Events For Free
Join our AWS Discovery Day events to discover the vast array of cloud services offered by the top provider. Ideal for both new and experienced users looking to expand their knowledge of the platform. Best of all, it's free!
During these sessions, our certified AWS experts will provide a comprehensive overview of AWS cloud computing and infrastructure services. They will guide you through the essentials, helping you understand the immense power and potential of AWS. Don't miss out on the chance to explore the transformative capabilities of cloud computing with the AWS Discovery Days.
Free AWS Training Resources at LearnQuest
Learn more about AWS topics by exploring our extensive library of free articles, webinars, white papers, and case studies.
Frequently Asked Questions
What is the best AWS certification for someone new to IT or cloud computing?

For someone without an IT or technical background, the AWS Certified Cloud Practitioner is recommended as the first AWS certification. It validates foundational knowledge of AWS services and terminology.

What AWS certifications are best for business roles like sales and marketing?

The AWS Certified Cloud Practitioner is also recommended for those in business roles like sales and marketing. It provides a baseline understanding of AWS that enables better communication and collaboration with technical teams.

What is the next step after getting the AWS Certified Cloud Practitioner certification?

For those with 1-3 years of IT or STEM experience, the recommended next step is an Associate-level AWS certification aligned with your role or interests, such as Solutions Architect, Developer, SysOps Administrator etc. The Associate certs validate technical skills and knowledge to advance your cloud career.

Which AWS certification is best for software developers?

The AWS Certified Developer - Associate is designed for software developers and validates expertise in deploying, managing, and operating scalable and highly available systems on AWS.

What certification is recommended for network engineers?

The AWS Certified Advanced Networking - Specialty certification is recommended for network engineers. It validates advanced technical skills for building and troubleshooting network solutions on AWS.

How can I prepare for an AWS certification exam?

AWS recommends using exam prep resources in AWS Skill Builder, including getting familiar with the exam content, taking exam readiness training, and taking practice exams to assess your knowledge before taking the actual exam.

What benefits can I get from AWS certifications?

AWS certifications can help you gain credibility and demonstrate commitment to implementing best practices. They also provide knowledge of AWS services and advance your cloud computing career.
Need more Information?
Speak with our training specialists to continue your learning journey.
Talk to our team