title
Date: xxx
Location: xxx
Time: xxx
Price: xxx
Please take a moment to fill out this form. We will get back to you as soon as possible.
All fields marked with an asterisk (*) are mandatory.
Salesforce Training Courses
Fast-track your Salesforce expertise with our comprehensive training catalog. We offer expert-led courses spanning Salesforce Clouds and capabilities. Our hands-on virtual and classroom courses cater to all skill levels. Whether you're an admin, developer, analyst, or business user, we have a Salesforce training path tailored to advance your career.
Browse All Topics
Advance your expertise by browsing extensive training across products and roles. Learn in-demand skills from expert instructors to succeed in key positions.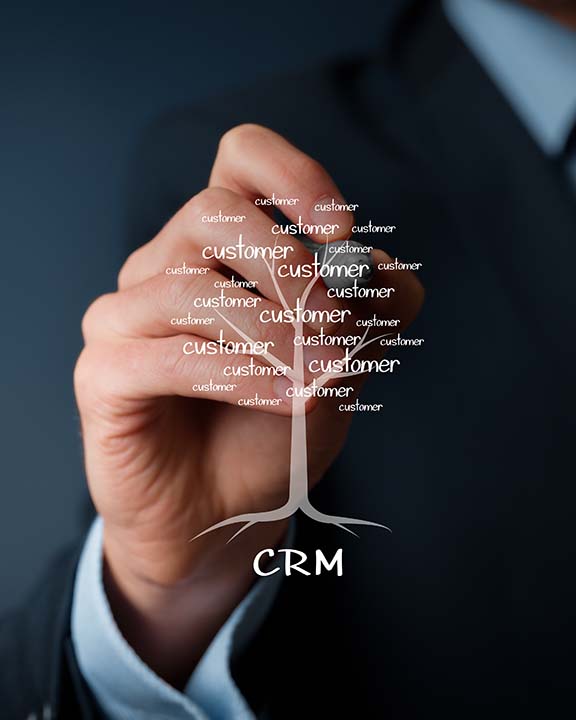 Maximizing Business Success with Salesforce Training from LearnQuest
Salesforce has revolutionized customer relationship management (CRM) and transformed how businesses engage with customers. The globally recognized CRM platform provides a suite of cloud-based applications that streamline sales, marketing, and customer service processes. With Salesforce, businesses can manage leads, track interactions, gain data insights, and build meaningful customer relationships—all through an intuitive interface optimized for sales teams.
To fully capitalize on Salesforce's capabilities, specialized training is critical. As the authorized Salesforce training provider, LearnQuest offers comprehensive educational resources to help individuals and organizations master the platform. LearnQuest's certified instructors are deeply committed to nurturing expertise across all Salesforce products and features. From beginner basics to advanced configuration, LearnQuest's Salesforce courses equip professionals with the skills to maximize CRM success.
Key Benefits of Salesforce Training
Salesforce training offers a wealth of advantages to individuals and organizations looking to harness the full potential of this powerful Customer Relationship Management (CRM) platform. Here are some key benefits:
Increased Productivity: Salesforce training helps users use the platform efficiently and automate routine tasks, increasing productivity.
Improved Customer Engagement: Training helps users understand customer data, enabling more personalized interactions and better relationships. This improves customer retention and satisfaction.
Customization and Innovation: Salesforce training lets users customize the platform to their needs and stay ahead of technological innovation.
Data-Driven Decision Making: Salesforce training helps businesses interpret and analyze data to make informed decisions and develop data-driven strategies.
Cost Savings: Proper training can reduce errors and improve Salesforce implementation efficiency, reducing costs and increasing ROI.
Adaptability: Salesforce is constantly changing, and training keeps users up-to-date on new features and updates, helping businesses adapt quickly to changing market conditions.
Competitive Advantage: Organisations gain a competitive edge by investing in Salesforce training to better use the platform for growth and success.
Business Processes: Training optimizes workflows, streamlines processes, and eliminates redundancies, improving operational efficiency. Salesforce training is a strategic necessity in today's competitive business environment. Salesforce training gives people the skills they need to succeed in the digital age, whether they're looking to advance their careers or maximize their CRM investment.
Role-based Salesforce Certifications
Demonstrate your expertise and validate your real-world customer-facing experience by earning specialized role-based Salesforce certifications aligned to your skills and professional goals.
Elevate Your Team's Salesforce Skills with LearnQuest
Salesforce expertise is essential for organizations seeking to maximize the value of their CRM investment. LearnQuest provides in-depth Salesforce training to strategically upskill your team.
Our certified instructors and real-world curriculum build in-demand platform skills, from administrator basics to advanced developer topics. Professionals can earn globally recognized certifications to validate expertise.
With private group options, we customize learning for your unique business objectives. Your team gains hands-on experience optimizing Salesforce to drive growth.
As an authorized Salesforce training provider, LearnQuest helps you:
Close skills gaps
Increase adoption and productivity
Improve processes
Innovate aligned solutions
Advance employee expertise
Contact us for a free consultation on maximizing Salesforce's value. Our experts help build a training strategy that elevates your team's capabilities and drives success.
Contact Us For A Free Consultation
Frequently Asked Questions
What is Salesforce?

Salesforce is a cloud-based customer relationship management (CRM) platform that helps businesses manage customer interactions and data. It provides applications for sales, marketing, service, and more to drive growth.

What benefits does Salesforce training provide?

Key benefits of Salesforce training include:

Optimizing configurations for business needs
Automating processes to improve efficiency
Gaining data insights to better engage customers
Keeping up with new platform innovations
Reducing implementation costs and driving ROI
Developing expertise to gain a competitive edge

What are the main Salesforce certifications?

The core Salesforce certifications are:

Administrator - Configuring and customizing Salesforce
Architect - Designing complex Salesforce solutions
Developer - Building custom applications on the platform
Sales Professional - Leveraging Salesforce for sales productivity
Marketer - Utilizing Marketing Cloud capabilities
Consultant - Advising organizations on Salesforce solutions
Designer - Creating engaging Salesforce user experiences

How can companies benefit from Salesforce training?

Investing in employee Salesforce training helps companies:

Close skill gaps around using the platform
Increase adoption and maximize ROI
Optimize business processes and workflows
Build solutions tailored to unique needs
Drive innovation and stay competitive
Validate expertise through certifications

What does LearnQuest offer for Salesforce training?

LearnQuest provides:

In-depth training across Salesforce products and roles
Expert instructors with real-world experience
Customized private group training options
Hands-on, interactive learning
Strategic guidance to drive CRM success
Need more Information?
Speak with our training specialists to continue your learning journey.
Talk to our team