title
Date: xxx
Location: xxx
Time: xxx
Price: xxx
Please take a moment to fill out this form. We will get back to you as soon as possible.
All fields marked with an asterisk (*) are mandatory.
EC-Council Training Courses
EC-Council Training Courses are globally recognized programs that provide comprehensive cybersecurity training. These courses are designed to provide IT professionals with the necessary skills to protect information systems from potential cyber threats. As an authorized provider, we offer a variety of courses focused on various aspects of cybersecurity. ...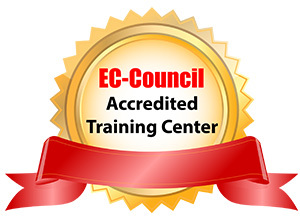 We couldn't find any information for this vendor.

Please Try Again.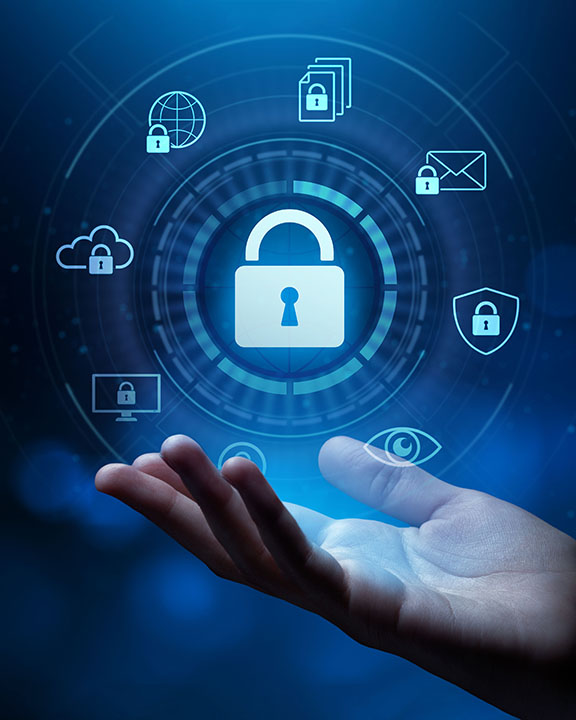 Cybersecurity with LearnQuest and EC-Council
At LearnQuest, we're proud to partner with the globally recognized EC-Council, a pioneering IT security training and certifications leader. By joining forces, we can empower professionals with the gold standard in cybersecurity education - EC-Council's cutting-edge courses and prestigious credentials. Our collaboration allows us to equip learners with expertise that amplifies their capabilities and career potential in this critical field.
EC-Council has earned a reputation for comprehensive cybersecurity programs that set the bar for quality. With a steadfast commitment to excellence, they are leaders in information security education. By leveraging EC-Council's prestigious certifications and training through our partnership, LearnQuest can provide professionals with the skills to safeguard our digital landscape. We are proud to join forces with EC-Council in developing the next generation of cybersecurity talent.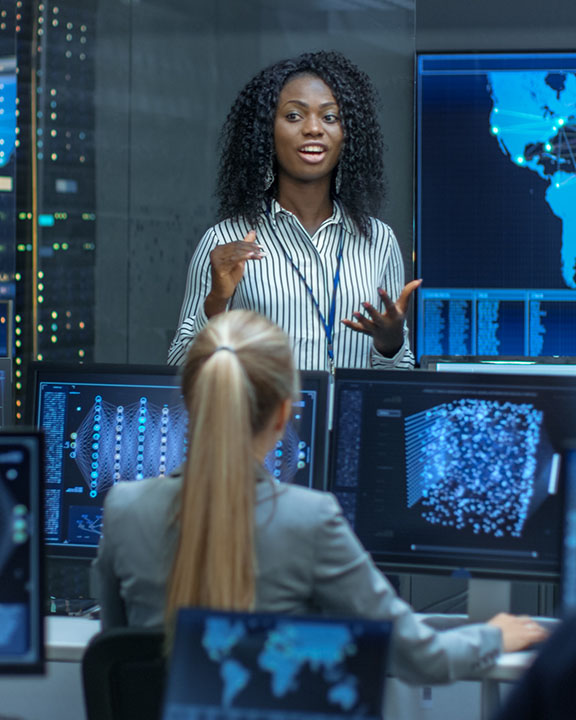 Benefits of Training and Certification
For Organizations:
Boosted Security: Our EC-Council training empowers your team to safeguard your systems against cyber threats.
Regulatory Compliance: Many EC-Council certifications align with regulatory standards, aiding your business in maintaining compliance.
Increased Trust: Demonstrate to your clients that security is a priority. A team certified by EC-Council enhances customer confidence.
For End Users:
Career Advancement: EC-Council certifications, recognized worldwide, can enhance your appeal in the competitive IT job market.
Skill Enhancement: Benefit from expert-led training and acquire practical skills to counteract cyber threats.
Professional Community: Become part of a global network of cybersecurity professionals, fostering knowledge and experience sharing.
The EC-Council Certification Track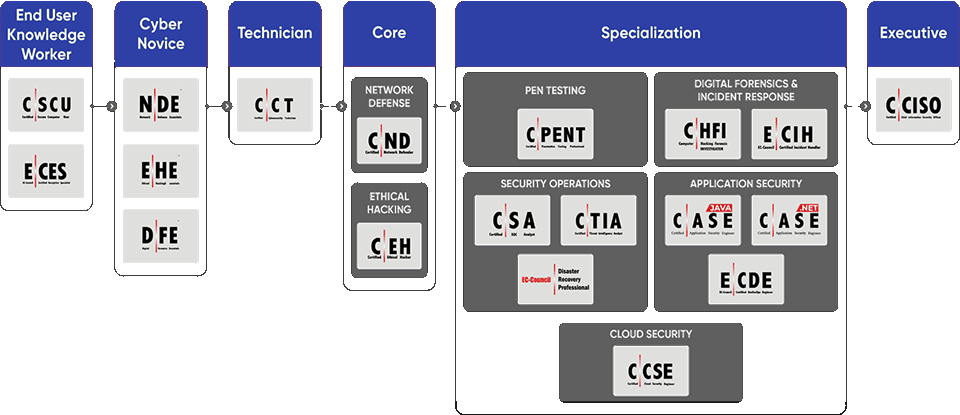 Discover EC-Council's Cybersecurity Certification Programs
Want to advance your cybersecurity skills and career?
Get the free downloadable PDF brochure and explore in-demand training and certification programs after submitting your information.
Choose from tracks like ethical hacking, cyber forensics, network defense, and governance to build the specialized skills organizations and businesses seek.
Download Our Cybersecurity Training Program Guide Now
See How EC-Council Has Transformed Careers
Watch video testimonials of cybersecurity professionals sharing how EC-Council's training and certifications like CEH, CHFI, CPENT, and CTIA boosted their careers.
Free EC-Council Training Resources
Learn more about Agile by exploring our extensive library of free articles, webinars, white papers, and case studies.
Frequently Asked Questions
What is EC-Council?

EC-Council is the world's largest cybersecurity technical certification body. They offer certifications like CEH, CHFI, ECES, CCISO, and more.

What does CEH stand for?

CEH stands for Certified Ethical Hacker. It is an advanced cybersecurity certification offered by EC-Council.

What are some of the key topics covered in the CEH exam?

The CEH exam covers topics like reconnaissance, scanning, enumeration, system hacking, malware, social engineering, evasion techniques, cryptography, and more.

What experience is recommended before attempting the CEH exam?

EC-Council recommends having at least 2 years of information security experience before taking the CEH exam. Hands-on penetration testing experience is highly recommended.

What is the CNDA certification?

CNDA stands for Certified Network Defender Analyst. It covers skills like network security, IDS/IPS, VPNs, firewalls, and more defensive technologies.

How long are EC-Council certifications valid for?

EC-Council certifications like CEH and CHFI are valid for 3 years. You need to renew your certification every 3 years to stay current.

What is the CCISO certification?

CCISO stands for Certified Chief Information Security Officer. It aims to equip CISOs and senior security leaders with both technical and management skills.
Need more Information?
Speak with our training specialists to continue your learning journey.
Talk to our team