title
Date: xxx
Location: xxx
Time: xxx
Price: xxx
Please take a moment to fill out this form. We will get back to you as soon as possible.
All fields marked with an asterisk (*) are mandatory.
EC-Council Training Courses
Expand your Exam Preparation knowledge and skills, and become an expert with any of our available training courses.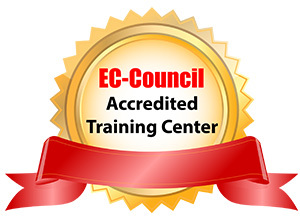 Connect, Integrate, and Elevate Grab 20% Off All Middleware Training Courses This Month.
PROMO CODE: MIDDLEWARE20
VALID THROUGH JUNE 30, 2023

Instructor-led or self-paced EC-Council courses delivered in a classroom or online.
Choose a course topic to explore the available courses and class schedules.
Need more Information?
Speak with our training specialists to continue your learning journey.
Talk to our team