title
Date: xxx
Location: xxx
Time: xxx
Price: xxx
Please take a moment to fill out this form. We will get back to you as soon as possible.
All fields marked with an asterisk (*) are mandatory.
Cobit Training Courses
Learn how to bridge the crucial gap between technical issues, business risks, and control requirements and how to implement COBIT in any organization from any industry to ensure quality, control, and reliability of information systems.

Browse All Topics
Find the right COBIT course for you. Browse training on COBIT foundations, implementing frameworks, IT governance, aligning tech with business, risk management, regulatory compliance, and optimizing IT value. Get certified today!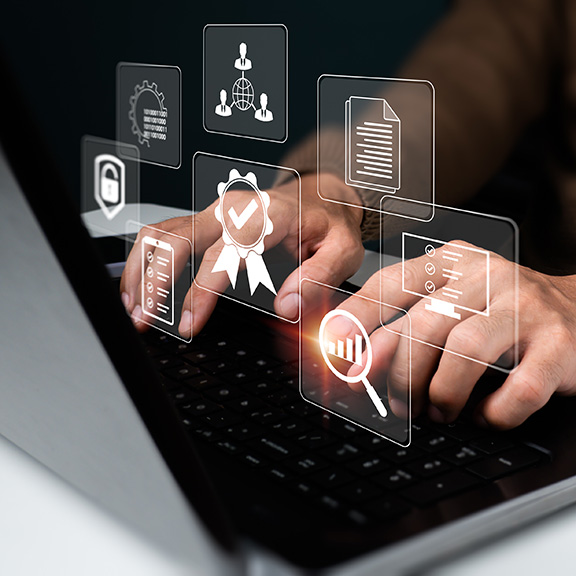 What is COBIT?
COBIT (Control Objectives for Information and Related Technology) is a framework developed by ISACA for managing and governing enterprise IT. It offers globally accepted best practices suitable for all business sizes and sectors, integrating IT with business processes.
The COBIT framework comprises five domains: Governance, Evaluate, Direct and Monitor (EDM); Align, Plan and Organize (APO); Build, Acquire and Implement (BAI); Deliver, Service and Support (DSS); and Monitor, Evaluate and Assess (MEA). These domains provide a comprehensive view of IT governance, aiding organizations in aligning IT goals with business objectives, ensuring compliance, managing risk, and maximizing IT value.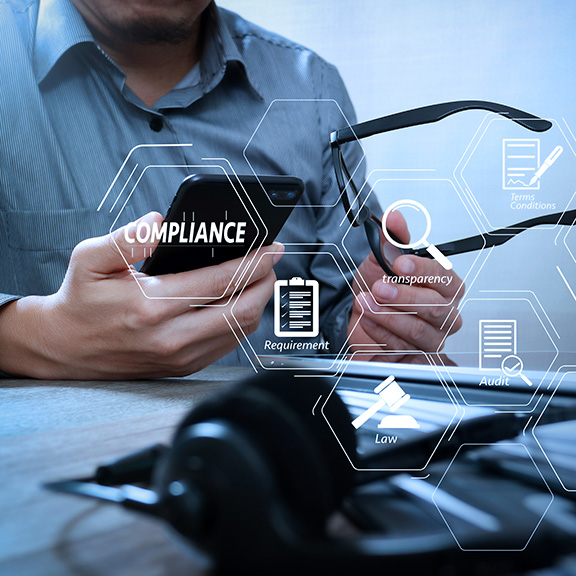 Discover the Benefits of COBIT
Alignment with Business Goals

COBIT ensures IT processes support business objectives, enhancing efficiency and performance.

Risk Management

COBIT helps identify and manage IT risks, protecting organizations from potential IT-related disruptions.

Regulatory Compliance

COBIT aids in meeting legal and regulatory obligations, reducing the risk of penalties.

Value Optimization

COBIT optimizes the value from IT investments, leading to cost savings and improved decision-making.
Boosting Business Efficiency with COBIT Training
COBIT training equips professionals with the skills to implement the COBIT framework, enhancing IT governance and business efficiency. Trainees learn to align IT with business goals, manage risks, ensure compliance, and optimize IT value, leading to streamlined and secure IT operations.
The training targets IT professionals, auditors, consultants, managers, executives, and business leaders involved in IT governance, risk management, and cybersecurity. It fosters a common language and shared standards, improving communication and collaboration across roles and departments. This shared understanding promotes business efficiency by aligning everyone towards the same objectives and success benchmarks.
Want to boost your business efficiency with COBIT training? Reach out to us today!
Contact Us For A Free Consultation
Frequently Asked Questions
Why are business skills important?

Business skills are essential for career advancement and organizational success. They enable informed decision-making, improved efficiency, effective leadership, and overall competitiveness.

What are some key business skills I should develop?

Some of the most important business skills are communication, leadership, critical thinking, project management, financial analysis, marketing, innovation, collaboration, and strategic planning.

How can I improve my business skills?

You can improve business skills through training courses, certifications, hands-on experience, reading, seminars, coaching/mentoring, and practicing new behaviors.

What types of business skills training do you offer?

We offer a wide range of business skills training including leadership, communication, project management, Lean Six Sigma, emotional intelligence, change management, critical thinking, and more.

How can business skills training help my organization?

Investing in business skills training can boost productivity, efficiency, innovation, employee engagement, and overall performance. It's a key strategy for organizational success.

Are your business skills courses customizable?

Yes, we offer customized business skills training solutions tailored to your organization's unique needs and goals.
Need more Information?
Speak with our training specialists to continue your learning journey.
Talk to our team