title
Date: xxx
Location: xxx
Time: xxx
Price: xxx
Please take a moment to fill out this form. We will get back to you as soon as possible.
All fields marked with an asterisk (*) are mandatory.
Application Development Training Courses
Learn the tools, technologies, processes, and methodologies needed by development teams to create, modify, and maintain business applications in today's global marketplace with our application development curriculum.

Browse All Topics
Elevate your career with our training courses in app development, cloud services, cybersecurity, and more. Learn major programming languages and gain industry certifications. Start your professional journey now.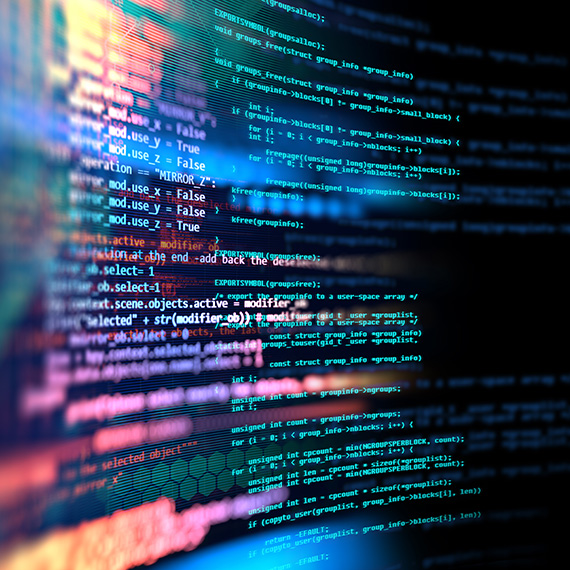 What is Application Development?
Application development is the process of creating a computer program or a set of programs to perform different tasks that a business requires. From calculating monthly expenses to scheduling sales reports, applications help businesses automate processes and increase efficiency.
Application development plays a crucial role in today's business environment. It helps businesses to automate their processes, improve customer experience, and ultimately, increase their bottom line.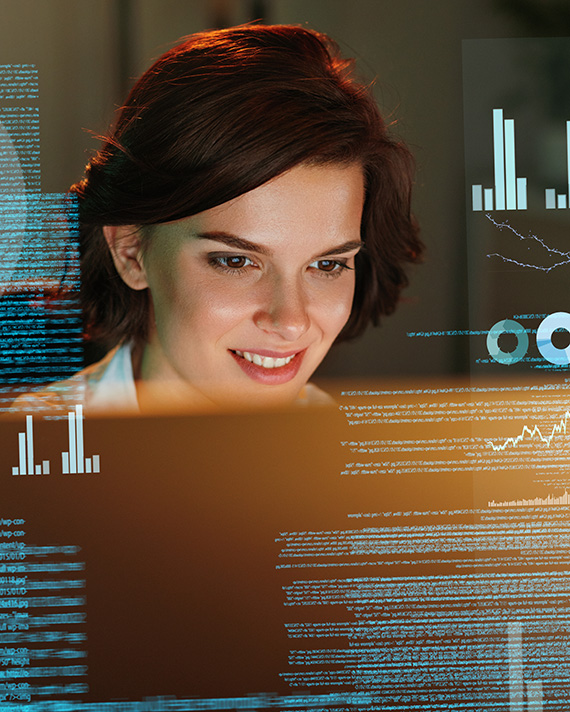 Discover the Benefits of Application Development
Enhanced Efficiency and Collaboration

Implement agile methods to optimize the development lifecycle, boost team collaboration, and minimize issue resolution efforts.

Cost Reduction and Optimized Resource Utilization

Task automation, bottleneck resolution, and reduced third-party dependency boost efficiency and cost-effectiveness.

Higher Quality and Reliability

Proactive testing, problem solving, and high-performance applications improve software quality, reduce downtime, and increase customer satisfaction.

Competitive Advantage and Innovation

Encourage innovation by supporting employee curiosity in new technologies, adapting to market changes, and using cutting-edge solutions.
Boosting Business Efficiency with Application Development Training
Application development training is ideal for businesses and organizations aiming to enhance efficiency. Designed for IT professionals, project managers, and executives, this training provides a comprehensive understanding of application development.
By equipping your team with the skills to develop and manage applications in-house, you can significantly boost your business efficiency. Custom applications tailored to your specific business needs can automate repetitive tasks, reduce errors, and free up your team's time to focus on more strategic initiatives. Furthermore, with a trained team at hand, you can quickly adapt and respond to changing business needs, ensuring your operations remain efficient and agile in the face of evolving market demands.
Want to boost your business efficiency with application development training? Reach out to us today!
Contact Us For A Free Consultation
Free Application Development Training Resources
Learn more about Application Development by exploring our extensive library of free articles, webinars, white papers, and case studies.
Frequently Asked Questions
What is Application Development?

Application Development refers to the process of creating computer programs and software applications that perform specific functions for end users. It involves designing, coding, testing, and deploying apps.

What are some common Application Development methodologies?

Popular Application Development approaches include:

Agile - Focuses on iterative development and frequent collaboration
Waterfall - Sequential design approach with distinct project phases
Rapid application development (RAD) - Fast prototyping and iterative building
DevOps - Integration of development and operations teams and processes

What programming languages are used in Application Development?

Some widely used programming languages include:

Java
Python
JavaScript
C#
C++
Objective-C
Swift

The choice depends on the type of application and platform.

What are the benefits of Application Development training?

Application Development training helps teams master technical skills and best practices to build, deploy and manage applications efficiently. Benefits include:

Improved productivity and application quality
Learning new programming languages and development workflows
Understanding security and compliance considerations
Gaining hands-on experience through labs and projects
Need more Information?
Speak with our training specialists to continue your learning journey.
Talk to our team