title
Date: xxx
Location: xxx
Time: xxx
Price: xxx
Please take a moment to fill out this form. We will get back to you as soon as possible.
All fields marked with an asterisk (*) are mandatory.
Business Analytics Training Courses
Learn how to use business analytics and data management tools to provide infrastructure to ever-growing companies, discover trends, perform comparisons, and provide insight into how companies manage all facets of their organization.

Browse All Topics
Our comprehensive business analytics courses cover all the leading platforms and tools to help you make data-driven decisions. Whether you're looking to build dashboards, analyze trends, or gain predictive insights, we have a course for you. Peruse our complete list of topics below to find the right business analytics training to meet your needs.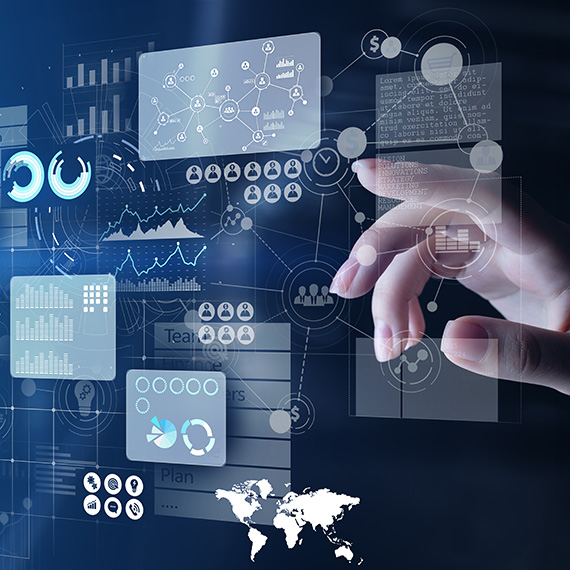 What is Business Analytics?
Business Analytics is a practice that uses statistical analysis, data management, and business intelligence to understand and enhance business performance. It involves studying data to identify trends and patterns, creating predictive models, and applying optimization techniques to inform business decisions.
Business Analytics combines business and data science. It helps analyze data and make business decisions. Understanding customer behavior, market trends, and future forecasts, strategic decisions, operational efficiency, and product innovation. Business analytics can boost efficiency, customer service, and growth.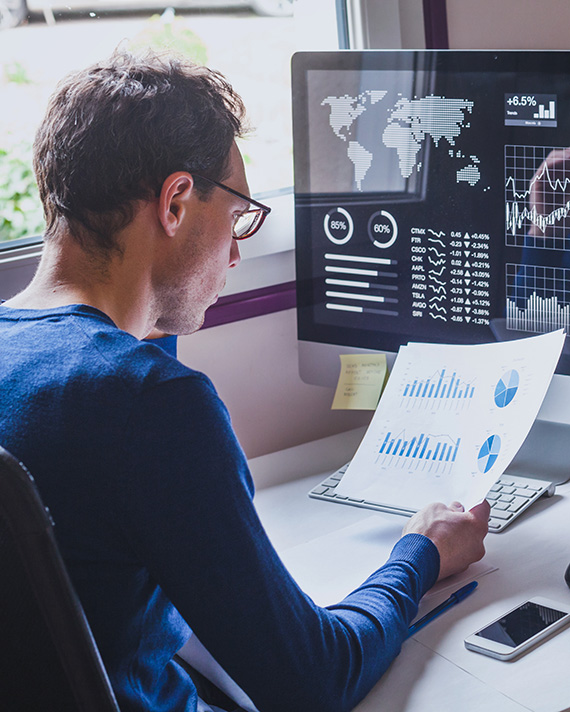 Discover the Benefits of Business Analytics
Informed Decision Making

Business Analytics offers valuable data insights, enabling strategic and informed decisions. It helps identify unnoticed trends and patterns for better strategies and outcomes.

Increased Efficiency

By identifying process bottlenecks and inefficiencies, Business Analytics can streamline operations, leading to cost savings and improved productivity.

Improved Customer Understanding

Business Analytics helps understand customer behaviors and needs, leading to effective marketing, improved customer service, and increased customer satisfaction.

Predictive Capabilities

Business Analytics can forecast future trends based on historical data, helping businesses anticipate market changes and risks, and strategize effectively for the future.
Boosting Business Efficiency with Business Analytics Training
Business Analytics Training can enhance business efficiency by teaching employees to interpret and use data effectively. This training suits various professionals, including business analysts, managers, data analysts, and decision-making executives. With the ability to analyze data, these professionals can identify inefficiencies, predict trends, and make data-driven decisions to improve business performance.
Business Analytics Training benefits marketing, finance, HR, and operations professionals as well as data scientists. Data management, statistical analysis, predictive modeling, and visualization are taught. These skills help professionals collaborate, align strategies with data, and boost business success.
Want to boost your business efficiency with Business Analytics training? Reach out to us today!
Contact Us For A Free Consultation
Frequently Asked Questions
What is business analytics?

Business analytics is the practice of using data, statistical and quantitative analysis, explanatory and predictive models, and fact-based management to drive decisions and actions.

How can business analytics help my company?

Business analytics can help companies in many ways including identifying opportunities, improving operations, understanding customers better, and predicting future trends.

What skills are taught in your business analytics training programs?

Our training covers data management, statistical analysis, predictive modeling, data visualization, and using tools like Excel, Tableau, SAS, and more.

What are the job opportunities in business analytics?

Some common job titles in business analytics include business analyst, data analyst, business intelligence analyst, analytics manager, and chief analytics officer.

What industries use business analytics?

Almost every industry utilizes business analytics including retail, healthcare, finance, insurance, manufacturing, education, and more.

How long does it take to learn business analytics?

It depends on your background but most comprehensive training programs range from 6 weeks for a bootcamp style to 6 months for an in-depth program.
Need more Information?
Speak with our training specialists to continue your learning journey.
Talk to our team