title
Date: xxx
Location: xxx
Time: xxx
Price: xxx
Please take a moment to fill out this form. We will get back to you as soon as possible.
All fields marked with an asterisk (*) are mandatory.
Storage Solutions Training Courses
Learn how to use comprehensive storage solutions to transform and improve your organization with our Storage Solutions training courses.

Browse All Topics
Discover our extensive catalog of IBM storage training covering their complete portfolio. Learn to design, implement, manage, and optimize SAN, NAS, Spectrum Storage, FlashSystems, tape, and cloud solutions. Our expert-led courses help you leverage IBM's trusted storage platforms to securely manage growing data needs.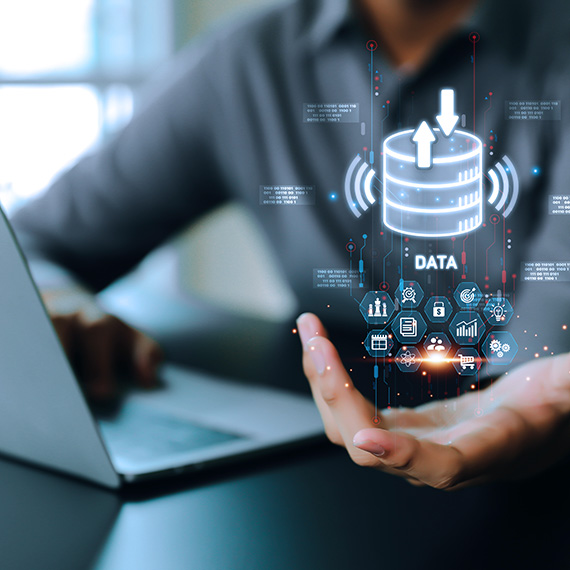 What are Storage Solutions?
Storage solutions are systems and technologies designed to store, manage, and retrieve data. They are an integral part of various sectors, ensuring that information is readily accessible, secure, and reliable. These solutions encompass a wide range of physical devices, including hard drives, servers, and flash storage systems. Each of these devices offers unique capabilities, such as the ability to store large volumes of data or provide rapid access to information.
In addition to physical storage devices, there are also virtual storage options like cloud-based systems offer flexibility and scalability, adjusting to businesses' storage needs. With features such as data encryption and automatic backups, they provide enhanced security. These solutions are crucial in today's data-driven world, underpinning effective information management.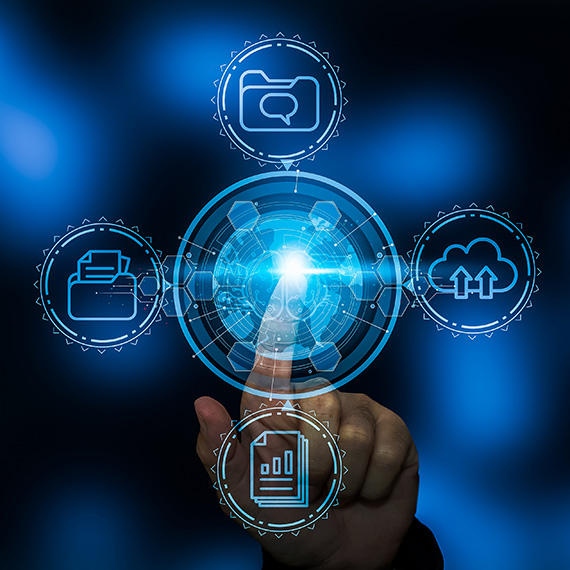 Discover the Benefits of Storage Solutions
Data Accessibility

Storage solutions make data accessible whenever needed. This is especially true for cloud-based storage, which allows data access from any internet-connected device.

Data Security

Storage solutions safeguard data from cyberattacks with advanced encryption and security protocols. Automatic backups and disaster recovery protect data.

Scalability

Business data needs can be scaled up or down with storage solutions. This flexibility prevents overinvestment in storage capacity and allows data needs to grow.

Cost Efficiency

Storage solutions can reduce expenses by optimizing storage utilization and reducing physical storage infrastructure. Cloud storage eliminates server maintenance costs.
Boosting Business Efficiency with Storage Solutions Training
Storage solutions training can significantly enhance business efficiency by equipping employees with the skills to manage and utilize data storage systems effectively. This training can help organizations optimize data storage, improve data accessibility, and ensure data security. It can also give employees the knowledge to leverage storage solutions for better decision-making and operational efficiency. This training suits IT professionals, data analysts, and decision-makers interacting with data storage systems.
Storage solutions training is beneficial for various roles within an organization. IT professionals can gain a deeper understanding of storage technologies, improving their management and troubleshooting skills. Data analysts can enhance their efficiency in data retrieval and analysis. Decision-makers can gain insights into how data storage influences business operations and strategy. In essence, this training empowers everyone in an organization to optimize the use of data resources.
Want to boost your business efficiency with Storage Solutions training? Reach out to us today!
Contact Us For A Free Consultation
Free Storage Solutions Training Resources
Learn more about Storage Solutions by exploring our extensive library of free articles, webinars, white papers, and case studies.
Frequently Asked Questions
What IBM storage systems do you cover?

We offer courses on IBM SAN, NAS, Spectrum Storage, FlashSystems, DS8000, and more.

Do you cover IBM Spectrum technologies?

Yes, we have courses on IBM Spectrum Virtualize, Spectrum Protect, Spectrum Scale, and others.

What storage certifications do you offer?

We provide training for IBM certifications like C2010-572, C2090-616, C5050-408, and more.

Are your instructors IBM certified?

Yes, our IBM storage experts hold current IBM certifications on the technologies they teach.
Need more Information?
Speak with our training specialists to continue your learning journey.
Talk to our team