title
Date: xxx
Location: xxx
Time: xxx
Price: xxx
Please take a moment to fill out this form. We will get back to you as soon as possible.
All fields marked with an asterisk (*) are mandatory.
Productivity/End User Training Courses
Explore our Productivity/End User training courses for Adobe, Apple, IBM Content Navigator, IBM Datacap, IBM FileNet, Microsoft Lync, Microsoft Office, Microsoft Outlook, Microsoft PowerPoint, Microsoft Project, and Microsoft SharePoint.

Browse All Topics
Our extensive course catalog allows you to build expertise in the platforms your organization relies on. Browse training on Microsoft Office, Adobe Creative Cloud, Apple systems, SharePoint administration, and other leading tools to boost productivity.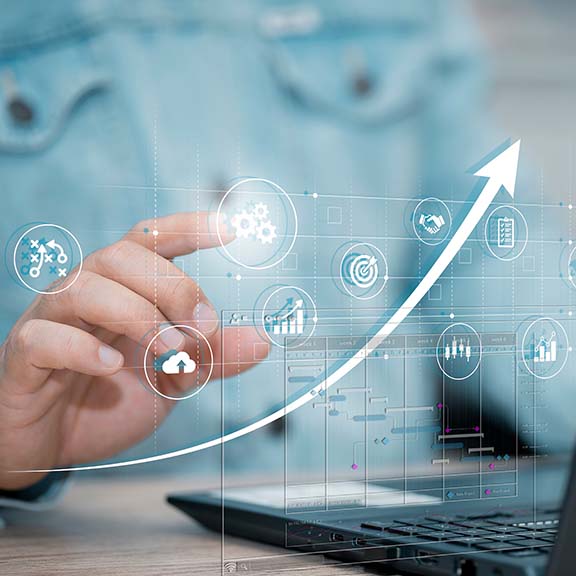 What is Productivity?
Productivity, in the context of end users, refers to the efficiency and effectiveness with which individuals can accomplish tasks using a particular tool or system. This could be a software application, a digital device, or any other technology that aids in the completion of work. High end-user productivity signifies that users are able to leverage these tools to their maximum potential, thereby completing their tasks in a timely and efficient manner.
End-user productivity is vital to any business. The organization's productivity is directly affected. The better end users use their tools, the more productive they are. This helps achieve organizational goals and improves individual performance.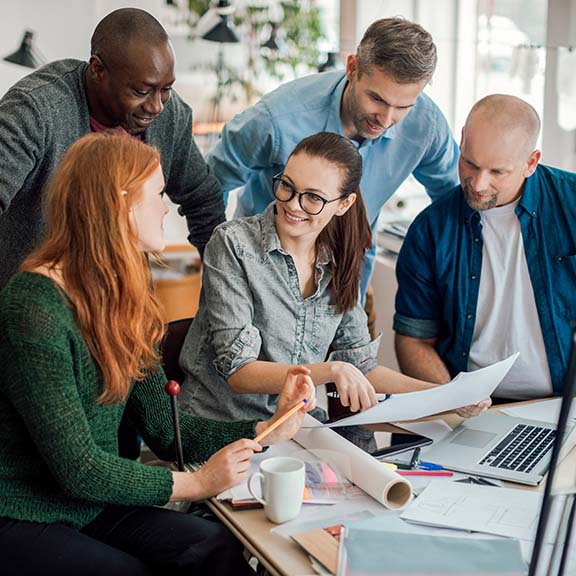 Discover the Benefits of Productivity/End User Training
Increased Efficiency

High end-user productivity leads to more efficient work processes, reducing time spent on tasks.

Improved Performance

Proficient end users can produce higher quality work, leading to improved overall performance.

Cost Savings

Greater efficiency and performance can lead to significant cost savings for the organization.

Achievement of Organizational Goals

High productivity among end users contributes to the achievement of broader organizational goals and objectives.
Boosting Business Efficiency with Productivity/End User Training
Productivity and end-user training can boost business efficiency and yield significant gains. This training is for all employees who use specific tools or systems. It could be for employees using new software or managers using data analytics tools to make decisions.
This training helps end users use their tools better. This boosts individual and organizational productivity. End-user training ensures employees have the skills to do their jobs well, improving business efficiency.
Want to boost your business efficiency with Productivity/End User training? Reach out to us today!
Contact Us For A Free Consultation
Frequently Asked Questions
What platforms do your courses cover?

We offer courses on Microsoft Office, Adobe CC, Apple, Google Workspace, SharePoint, Salesforce, and more top platforms.

Are your classes self-paced or instructor-led?

We provide both on-demand self-paced courses and live virtual instructor-led training.

What skill levels do you offer training for?

We have introductory courses for beginners as well as advanced courses for power users and administrators.

Do your courses prepare for certifications?

Yes, many of our courses are designed to prep you for major certifications like Microsoft MOS and MTA.

How can I customize training for my team?

Contact us about building customized curriculum, delivering onsite or virtual training, and scaling to any team size.

Are volume discounts available?

Yes, we offer volume discounts through our LearnPass program. With LearnPass you can purchase training in bulk and receive greater discounts based on your total budget amount. Discounts apply across vendors, technologies, delivery formats, and more. LearnPass funds are valid for 12 months.
Need more Information?
Speak with our training specialists to continue your learning journey.
Talk to our team