title
Date: xxx
Location: xxx
Time: xxx
Price: xxx
Please take a moment to fill out this form. We will get back to you as soon as possible.
All fields marked with an asterisk (*) are mandatory.
Operating Systems Training Courses
Explore our Operating Systems training courses for Apple, IBM AIX, IBM i, IBM Platform, IBM Power Systems, IBM z/OS, Linux, Microsoft Windows, and Red Hat.

Browse All Topics
Expand your operating system knowledge by browsing our comprehensive catalog of courses. We offer training on the most widely used platforms like Windows, Linux, UNIX, macOS, and IBM systems to build your OS administration skills.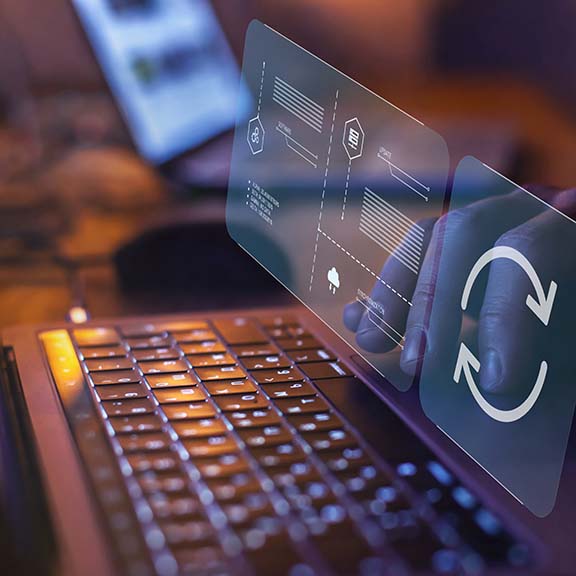 What are Operating Systems?
Operating Systems (OS) are the software programs that manage and coordinate the hardware and software resources of a computer system. They act as a bridge between users, applications, and the underlying computer hardware. An OS provides a platform for running applications and performs essential tasks like memory management, process scheduling, and file system management.
An OS is a set of software components that allow hardware and software to interact. Users can interact with the computer system via a GUI or CLI. To ensure efficient and fair use by applications, the OS allocates system resources like processor time, memory, and input/output devices.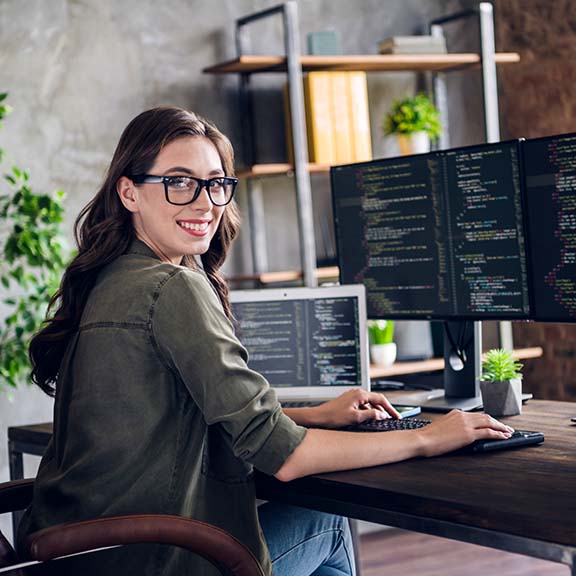 Discover the Four Pillars of Operating System Functionality
Resource Management

OS efficiently allocates system resources like memory, processor time, and input/output devices to ensure optimal performance and fair usage among multiple applications.

Process Scheduling

OS schedules processes, allowing multiple applications to run simultaneously. It ensures that each process gets a fair share of the processor's time and manages their execution order.

Memory Management

OS manages the computer's memory, allocating and deallocating memory space for running applications. It also handles virtual memory, which allows running more programs than the physical memory can accommodate.

File System Management

OS provides a hierarchical organization of files and directories, allowing users and applications to store, retrieve, and organize data efficiently.
Boosting Business Efficiency with Operating Systems Training
Boosting business efficiency with Operating Systems training is crucial for organizations that rely heavily on computer systems. This training equips employees with the necessary skills and knowledge to maximize the use of operating systems, enhancing productivity and reducing downtime. It is beneficial for both technical staff responsible for system administration and end-users who rely on operating systems to perform their daily tasks.
Operating Systems training helps employees use system resources efficiently, troubleshoot issues, and optimize performance. They master the operating system's interface, productivity-boosting features, and security. This training streamlines operations, boosts employee efficiency, and boosts productivity.
Want to boost your business efficiency with Operating Systems training? Reach out to us today!
Contact Us For A Free Consultation
Frequently Asked Questions
What operating systems do you offer training for?

We offer courses for Windows, Linux, macOS, IBM AIX, IBM i, and more. Browse our full catalog to see all the OS options.

Do your courses provide official certifications?

Yes, many of our courses prepare you for major vendor certifications like Microsoft MCSA, Red Hat RHCSA, CompTIA Linux+, and more.

Are your classes self-paced or instructor-led?

We offer both self-paced online courses and virtual instructor-led training so you can choose the format that best fits your needs.

What level of experience do I need for your courses?

We offer introductory courses for beginners as well as advanced courses for experienced IT professionals. Browse our catalog to find the right level for you.

Can I take a course on multiple operating systems?

Yes, we have courses that cover concepts across operating systems like Windows, Linux and UNIX. This allows you to get a broad understanding.

Do you offer team/enterprise training options?

Definitely - we can customize curriculum, deliver training onsite or remotely, and scale to any team size. Contact us to learn more.
Need more Information?
Speak with our training specialists to continue your learning journey.
Talk to our team