Software Quality Assurance and Testing Techniques
This outline is also available in these languages: ??languagelist??
| | |
| --- | --- |
| Course #: | QATM-205 |
| Format: | Classroom, Online |
| Duration: | 3 days |
| Price*: | 2,100.00 USD |
| | |
| | |
Professional Development Units:
Continuing Development Units: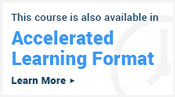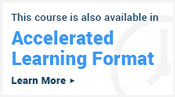 MEETING BUSINESS REQUIREMENTS
We will shape this course to maximize value in your organization by meeting your implementations standards. Inquire for a complementary preliminary needs analysis by clicking the Contact Us button below.


Classes marked with a

are Guaranteed to Run on the scheduled dates. Classes marked with a

will be Guaranteed to Run with one more paid registration.


There are ??othercoursecount?? similar courses in different countries and/or formats.Click here to see them.
This course is available in these other formats: ??otherformatlist??
Need a customized class for your group? Contact Us.
No classes scheduled? Sign Up to be notified when new classes are added.

*Public Price per Student
Description
Objectives
Upon completion of the course, students will be able to:
Explain the difference between software quality assurance and software testing
Appreciate testing and how it fits into the life cycle
Apply the appropriate testing method application to various test phases
Apply error prevention and error detection
Explain the difference between and application of Internal and External testing
Employ Static and Dynamic testing techniques within each phase of the software life cycle
Employ quality testing methods rather than quantities of tests
Define and develop high quality test case scenarios
Apply various techniques for test case development.
Define what is included in a test plan
Choose and integrate test tools
Describe the characteristics of a good tester
Acquire skills and techniques for immediate application to the student's current project
Audience
Software Developers
System Analysts
PreRequisites
Basic understanding of various software applications
Basic understanding of ad-hoc testing is desirable
Topics
Introduction

What is software quality assurance?
What is software testing?
Testing provides feedback
Uses of software test
Importance of testing
Problems of testing
Total cost of system development
Total cost of the system life cycle
Characteristics of testing
Testing and the life cycle - relative error cost
Types of testing
Classic test implementation cycle
Definitions - internal testing
Definitions - external testing
Testing limitations
Testing structure
Four components of a good test

Requirements and Business Rules

What is a software requirement?
What is a business rule?
Sources of requirements
"Good" business rules
Business rules subjects
Business rule types
Business rules templates
Simple template types

Static Validation Techniques

Requirements traceability matrix
Traceability - IEEE standard
Information tracked for business rules
Why trace business rules
Prioritization and contingency
Check list

Test Case Design Techniques

Testing structure
Getting started – assumptions
Getting started steps
Dynamic test case preparation techniques

Equivalence partitioning
Boundary value analysis
Data flow navigation
Decision tables
Error guessing
Complexity at the system test level

Complexity

Complexity metrics
How many tests?
Diagramming a process
Calculating cyclomatic complexity
Basis path analysis
Basis path tests
Structural reduction
Computed complexity vs actual complexity
Additional thoughts on baseline method
Test coverage analysis
Essential complexity
How much testing is required for a modification?

Environmental Testing

Environment testing definition
Performance characteristics
Impact of environmental business requirements
Test data creation methods
Environment testing process
Types of environment tests

Volume
Stress
Security
Performance
Usability
Configuration
Reliability
Conversion
Error Recovery
Compatibility
Documentation
Installability

Difference between stress, load/scalability, performance

Tricks for Test Data Design

Test data definition
Test data creation methods
Good test data
Poor test data
Classification of data types
Test data maintenance

Test Execution and Defect Management

Execution process
Retesting vs regression testing
What is a defect report?

Essentials of a good defect report
Status (disposition)
Severity
Likelihood
Cause/resolution
Things that will drive developers crazy
Things that will keep developers happy
Defect life cycle
What is defect tracking? defect tracking
relationship to development life cycle processes
Defect status metrics reporting
GUI / Windows Testing
User interface is the application
GUI variable behavior
GUI user actions
User interface expectations
GUI resource management
Setup for testing
Test execution
Test session wrap-up
e-Business Testing
Multi-level client/server
Unpredictable load & response
Uses public, global network
Range of H/W and O/S environments
e-Business testing tips
Summary
Systematic testing
Priority rules:
realities
Testing final thoughts
Dimensions of testing
References and recommended reading
Recommended periodicals
Internet sites
Testimonials

??Testimonials??
Certifications
Roadmaps
This course is included in the following Roadmaps: