Course #: TX319GNZ
Duration: 24 Hours
Price: 4,500.00 NZD
Prices reflect a 20% discount for IBM employees
GSA Public Price: ??gsa-public-price??
GSA Private/Onsite Price: ??gsa-private-price??
For GSA pricing, go to GSA Advantage! Delivery Formats
Material: LearnGreen (pdf)
View our Global Training Schedule
Classroom Schedule
Virtual Schedule
Close
There are no virtual classes on the schedule in your country. There are no public classes currently scheduled in your country.
View our global class schedule
This course is available in private, mentoring or e-learning options.

Complete this form, and a Training Advisor will be in touch with you shortly to address your training needs.
By submitting this form, I agree to LearnQuest's Terms and Conditions
View our Global Training Schedule
??elearning-section??
Request Private Training
Close
Tell us a little about yourself:
By submitting this form, I agree to LearnQuest's Terms and Conditions
All Courses Backed by the LearnQuest 100% Satisfaction Guarantee
---
Course Description
This course introduces IBM Workload Scheduler features, environment, and terminology. You learn about distributed environments and how to use both the Dynamic Workload Console and command-line interfaces with Workload Scheduler. You monitor production workflow and create a production day plan. Production workflow consists of job and job stream instances, designed with plan objects. You manage changes to objects, the plan, jobs, events, and job streams. You optimize production workflow and troubleshoot plan problems. You also learn to use Workload Scheduler with classic batch scheduling and dynamic and event-driven workloads.
Objectives
In this course, you learn how to perform the following tasks:
• Explain the production terminology used with IBM Workload Scheduler and its production planning process
• Monitor production batch workload processes
• Manage production batch workload
• Create and modify scheduling objects
• Schedule new workloads
• Forecast future workloads
• Migrate workload definitions from test to production environments
• Create and maintain reports about production workloads
Audience
This course is designed for operators and schedulers who perform duties that are related to batch workload automation. This basic course is for the following audiences:
New IBM Workload Scheduler users who are seeking proficiency in IBM Workload Schedulerversion 9.4 job scheduling and operations
Existing operators, schedulers, supervisors, and managers who are converting from previousversions to version 9.4
Anyone needing guidance in managing plans, monitoring workloads, or submitting jobs and jobstreams
Anyone needing a refresher course and introduction to the Dynamic Workload Consolegraphical user interface
Prerequisites
Before taking this course, make sure that you can use an Internet browser such as Mozilla Firefox and perform basic shell commands in a terminal emulator such as PuTTY or xterm.
Topics
IBM Workload Scheduler Introduction
About Workload Automation
IBM workload automation offerings
IBM Workload Scheduler terminology
Workload Scheduler user interfaces
Getting started with Application Lab
Getting started with the Dynamic Workload Console
Connecting the console to Workload Scheduler
Getting started with the command-line interfaces

Using the Application Lab interface
Using the processes status overview page
Managing processes
Using other Application Lab functions

Monitoring Workload Scheduler production
Monitoring Workload Scheduler production by using queries
Using the Workload Dashboard
Monitoring system status and health
Monitoring plan objects
Using the What-if Analysis interface
Monitoring the plan graphically

Managing Workload Scheduler production
Managing the scheduling environment
Managing scheduling objects in the plan

Creating scheduling objects
Using the Workload Designer
Creating scheduling objects
Creating variables and variable tables
Creating prompts and resources
Creating calendars
Defining jobs

Scheduling, forecasting and migrating workloads
Creating job streams
Applying jobs to job streams
Setting time and date restrictions
Using advanced scheduling options
Creating job stream definitions by using composer
Creating and using event rules
Forecasting and previewing future dates
Exporting and importing scheduling definitions
Using Workload Application Templates

Reporting with Workload Scheduler
Using reporting features
Using Common Reporting with Workload Scheduler
Using the batch reporting utility
Using the preformatted text-based report utilities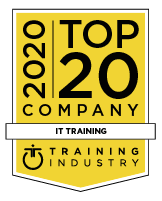 Reviews
---

We Guarantee You'll be Satisfied
At LearnQuest, our goal is always the same: to provide the highest quality training and service to each and every customer.
If you're not satisfied for any reason, simply contact one of our Training Advisors for assistance with your concerns.

Enrollment Options
Select the Training Provider you would like to use
Already have an account? Login here >

You will be leaving the LearnQuest Website
*If using Apple Training Credits or LearnPass, you must enroll with LearnQuest