Course #: EJJF-695
Duration: 5 Days
Price: 2,925.00 USD
Prices reflect a 20% discount for IBM employees
GSA Public Price: ??gsa-public-price??
GSA Private/Onsite Price: ??gsa-private-price??
For GSA pricing, go to GSA Advantage! Delivery Formats
Material: LearnGreen (pdf)
View our Global Training Schedule
Classroom Schedule
Virtual Schedule
Close
There are no virtual classes on the schedule in your country. There are no public classes currently scheduled in your country.
View our global class schedule
This course is available in private, mentoring or e-learning options.

Complete this form, and a Training Advisor will be in touch with you shortly to address your training needs.
By submitting this form, I agree to LearnQuest's Terms and Conditions
View our Global Training Schedule
??elearning-section??
Request Private Training
Close
Tell us a little about yourself:
By submitting this form, I agree to LearnQuest's Terms and Conditions
All Courses Backed by the LearnQuest 100% Satisfaction Guarantee
---
Course Description
This Essentials of Spring 4.1 Framework course is designed to provide students with a solid understanding of how to use Spring framework in developing applications. Students are initially introduced to the Spring framework, focusing on its architecture and benefits. Dependency injection and inversion of control concepts are explained in detail, followed by Aspect Oriented Programming. Data access using Spring's JDBC facilities and integration with hibernate are also explained in detail. Spring transactions and JUnit integration are covered extensively.
This course is one step in the following Learning Journey:
Objectives
Upon completion of the Essentials of Spring 4.1 Framework course, students will be able to:
Recognize the role of Spring in a Java application
Comprehend the architecture of Spring
Apply dependency injection and inversion of control concepts in real applications
Discuss the concept of Aspect Oriented Programming and how and where it is applicable
Access a database using Spring's JDBC support
Explore Spring Transaction layer and apply and manage transactions
Work with Spring MVC
Audience
Developers working with Spring in Java and J2EE applications
Prerequisites
Experience with Java and J2EE
Topics
Introduction to Spring
What is Spring?
Inversion of Control and Dependency Injection
Spring Architecture
Spring modules
Setting up the Development Environment
Spring directory layout
Spring IDE
Creating a new project
Setting up user libraries and classpath
Hello World with Spring
Creating beans
Configuration file and Schemas
Lookup up beans
Constructor and Setter injection
What is injection?
Constructor injection
Setter injection
Annotation Based Injection
Field injection
What are annotations?
JSR-250 annotations
@Resource
Injecting Different Types and Property Editors
Injection support for data types
Built in Property Editors
Custom Property Editors
Singletons and Prototypes
What is a singleton?
Difference between singleton and prototype
Private beans
Using @Scope
Autowiring
What is autowiring?
Limitations
Autowiring using field, constructor and setter injection
Autowiring using a normal method
Arrays, collections and maps
@Qualifier
Custom qualifier annotations
Hooking into the Bean Lifecycle
Bean LifeCycle
Hooks
Adding hooks by implementing interfaces
Adding hooks through xml configuration
Adding hooks through annotations
Factory Beans and Factory Methods
Factory beans
Static factory methods
Spring Expression Language
Introduction
Expressions Interface
EvaluationContext interface
Bean definitions using expressions
Expression language

Literal expressions, Boolean and relational operators
Regular expressions and Class expressions
Accessing properties, arrays, lists, maps
Method invocation
Relational operators
Assignment
Calling constructors
Ternary operator
Variables
User defined functions
Collection projection
Collection selection
Templated expressions
AOP
What is AOP?
Terminology
@AspectJ
Aspects
Advice
Pointcut
Annotation based aspect support
JDBC and Stored Procedures
Using JDBC core classes
Using the SimpleJDBCCall
Using StoredProcedure and RowMapper
Transaction Management
Introduction
Key classes
Declarative Transaction management
Introduction
Rollback
Differential Configuration
tx:advice
@Transactional
tx:annotation-driven
Transaction propagation
Programmatic transaction management
TransactionTemplate
TransactionCallback
Platform transaction manager
ApplicationContext
Springaware beans
Different implementations of ApplicationContext
ApplicatonContextAware and its usage
Annotation based configuration
Internationalization with MessageSource
Application events
Custom events
Namespaces and Schemas
Beans
Context
Util
Tx
AOP
JEE
Lang
JUnit Testing with Spring
JUnit 4 Annotation Overview
Using Spring in test cases
TestContext Framework
Autowiring Test Methods
@Qualifier
Test object scope
Profiles
Bean Definition Profiles
@Profile
@ActiveProfiles
Web Services
Spring MVC 3
Introduction and Features
MVC namespace
Dispatcher servlet
Handler Interceptors
View Resolvers
Support for Servlet 3 based asynchronous request processing
New support classes for mapping requests in Spring MVC 3.x
@RequestMapping, @RequestParam, @RequestBody, @ResponseBody,@ModelAttribute,@SessionAttribute, @CookieValue, @RequestHeader
ContentNeogtiationStrategy
ContentNegotiationManger
HttpEntity usage
URI template variables
Support for @Configuration classes
@ContextConfiguration
Flash attributes
@InitBinder
Exception handling using @ExceptionHandler
@ControllerAdvice annotation
Validation
Spring MVC Test Framework
Spring 4.x New Features
Java SE 8 Support
Java EE 7 Support
Core Container Improvements
Web Improvements
Testing Improvements
JMS Improvements
Caching Improvements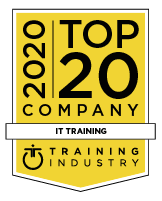 Reviews
---
Gary Rivers writes:
Small class size, ability to ask questions at any time, the instructor was one of the best I have had through LearnQuest.
Anonymous writes:
Applies exactly to what I need at this point. Awesome instructor.

We Guarantee You'll be Satisfied
At LearnQuest, our goal is always the same: to provide the highest quality training and service to each and every customer.
If you're not satisfied for any reason, simply contact one of our Training Advisors for assistance with your concerns.

Enrollment Options
Select the Training Provider you would like to use
Already have an account? Login here >

You will be leaving the LearnQuest Website
*If using Apple Training Credits or LearnPass, you must enroll with LearnQuest