Course #:EJCJ-421
Duration: 5 Days
Price: 2,925.00 USD
IBM Employees receive a 20% discount on all purchases
GSA Public Price: ??gsa-public-price??
GSA Private/Onsite Price: ??gsa-private-price??
For GSA pricing, go to GSA Advantage! Delivery Formats
Material: LearnGreen (pdf)
View our Global Training Schedule
Classroom Schedule
Virtual Schedule
Close
There are no virtual classes on the schedule in your country. There are no public classes currently scheduled in your country.
View our global class schedule
This course is available in private, mentoring or e-learning options.

Complete this form, and a Training Advisor will be in touch with you shortly to address your training needs.
By submitting this form, I agree to LearnQuest's Terms and Conditions
View our Global Training Schedule
??elearning-section??
Request Private Training
Close
Tell us a little about yourself:
By submitting this form, I agree to LearnQuest's Terms and Conditions
All Courses Backed by the LearnQuest 100% Satisfaction Guarantee
---
Course Description
Behavior-Driven Development (BDD) employs the approach of specification by example, requiring the team to create specific examples identifying what the system should do from the user's perspective.
This course is valuable for teams who are: adopting Behavior Driven Development (BDD); considering Cucumber as its acceptance test tool; or updating skills to include an increasingly popular practice and tool. Attendees will discover that Cucumber's ability to map stories and acceptance criteria to automated functional tests makes it an ideal BDD tool. The combination of instruction and application in this class will prepare your team for success in implementing and executing tests using Cucumber.
This course is considered a Private versions that can be done with the Java or .NET versions of Cucumber.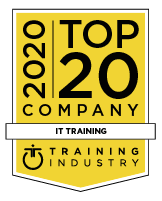 Objectives
Upon completion of the course, students will be able to:
Distinguish between BDD and other kinds of agile testing
Describe the individuals involved in BDD and their interactions
Explain why Cucumber is well-suited to BDD
Refactor Cucumber scenarios to improve expressiveness and make them more readable and maintainable
Automate Cucumber steps to drive your application both through and below the user interface
Refactor Cucumber step definitions to make them more readable and maintainable
Write expressive Cucumber scenarios using business domain language
Find and install the appropriate version of Cucumber for your platform (i.e. Ruby, Java, or .Net)
Audience
This course is specifically designed for IBM, to be given to entire product development or testing teams. However, it covers information important to all roles: developers, testers, managers of all types, product management, and BA.

Topics
Introduction to Testing Methods
Test-driven Development with RubyMine
What is RubyMine?
What is TDD?
Introduction to TDD/ATDD
Why use TDD/ATDD?
Introduction to BDD
What is BDD?
How does BDD benefit me as a Testing Professional
Introduction to Cucumber
LESSON 1:

What is Cucumber (QCumber)?
Why use Cucumber for Testing

LESSON 2:
Understanding Cucumber Software
Introduction to Cucumber features
Introduction to the structure of a Cucumber Project
LESSON 3:

Getting started with Cucumber
Introduction to Scripts
Writing your first script
Executing Cucumber Scripts
Understanding Cucumber Scenarios
LESSON 1:

What are Cucumber Scenarios?
Introduction to Scenarios in Cucumber

LESSON 2:

Understanding the Test Frameworks (Rails)
Introduction to Cucumber and WebApps
How to test a Web App using Cucumber.
Introduction to Refactors
Verifying test results
Mocks & Stubs
Cucumber and Databases
Introduction to Ruby
LESSON 1:

What is Ruby?
Overview of Ruby Development.
How to Install Ruby?

LESSON 2:

Ruby from the point of view of the "TESTER"

LESSON 3:

Introduction to the Ruby Programming Environment
What are blocks?

LAB: My First Ruby Program
Introduction to Object Oriented Programming
LESSON 1:

Introduction to SOA.
Introduction Modules.
What is a Classes?

LESSON 2:

Common Standard Library Classes
Control Structures

LESSON 3:

Introduction to Ruby Scope
Global Scopes
Global Variables
Local Scopes
Local variables
Using Modules to control scope.
Inheritance
Inheritance and Instance Variables
Overriding Methods
Usage of super
Redefining methods
Abstract Class
Ruby Overloading Methods
Object Serialization
Modules/Mixins
Self
Top level context
Self inside class and module definitions
Self in instance method definitions
Self in singleton-method and class-method definitions
Constants
Introduction to Rails-Flavored Ruby
What is Rails?
What is Ruby on Rails?
Rails-flavored Ruby
Motivation for using Rails-flavored Ruby
LESSON 1

Strings and methods
Comments
Strings
Objects and message passing
Method definitions
Back to the title helper

LESSON 2

Other data structures
Arrays and ranges
Blocks
Hashes and symbols
CSS revisited

LESSON 3

Ruby classes
Constructors
Class inheritance
Modifying built-in classes
A controller class
A user class
Introduction to Ruby Programming
Using Breakpoints
Difference between or and || operator
Fun with Strings
Variables and Assignment
LESSON 1
Global scope and global variables
Built-in global variables
Local scope
LESSON 2
Introduction to Ruby Methods
Understanding Methods
Creating a Ruby Methods
LESSON 3
Introduction to Strings
Listing all methods of a class or object
Comparing two strings for equality
Using %w
Character Set
Character Encoding
Encoding class
Introduction to Ruby Constructs

Conditional
Statement modifiers
Case Expressions
nil is an Object
Difference between FALSE and NIL
Introduction to Ruby Arrays
Ruby Arrays

Parallel Assignment
Environment Variables
Command line arguments
Library GetoptLong

Ranges
Ruby Symbols
Hashes

Using Symbols as Hash Keys

Random Numbers
Read/Write files

Traversing Directory Trees
Random Access

Regular Expressions

Literal characters
The wildcard character . (dot)
Character classes
Special escape sequences for common character classes

Writing our own Class

Literal Constructors
Garbage Collection
Class Methods

Method Missing
Ruby Procs
Including Other Files
Ruby Open Classes
Inheritance

Inheritance and Instance Variables

Overriding Methods

Usage of super
Redefining methods
Abstract Class

Ruby Overloading Methods
Introduction to Debugging
Access Control

Overriding private methods
Top-level methods
Are instance variables inherited by a sub-class?

Exceptions

Raising an Exception
Handling an Exception
Validation example
Ruby Logging
Ruby Time class

Related Courses

Reviews
---

We Guarantee You'll be Satisfied
At LearnQuest, our goal is always the same: to provide the highest quality training and service to each and every customer.
If you're not satisfied for any reason, simply contact one of our Training Advisors for assistance with your concerns.

Enrollment Options
Select the Training Provider you would like to use
Already have an account? Login here >

You will be leaving the LearnQuest Website
*If using Apple Training Credits or LearnPass, you must enroll with LearnQuest