Course #: BACS-210-FR
Duration: 3 Days
Price: 1 850,00 EUR
Prices reflect a 20% discount for IBM employees
GSA Public Price: ??gsa-public-price??
GSA Private/Onsite Price: ??gsa-private-price??
For GSA pricing, go to GSA Advantage! Delivery Formats
Material: LearnGreen (pdf)
View our Global Training Schedule
Classroom Schedule
Virtual Schedule
Close
There are no virtual classes on the schedule in your country. There are no public classes currently scheduled in your country.
View our global class schedule
This course is available in private, mentoring or e-learning options.

Complete this form, and a Training Advisor will be in touch with you shortly to address your training needs.
By submitting this form, I agree to LearnQuest's Terms and Conditions
View our Global Training Schedule
??elearning-section??
Request Private Training
Close
Tell us a little about yourself:
By submitting this form, I agree to LearnQuest's Terms and Conditions
All Courses Backed by the LearnQuest 100% Satisfaction Guarantee
---
Course Description
Requirements make up the primary driving force of any project. The quality of the requirements constitutes the quality of the project. Incomplete or vague requirements create serious project risks and raise the probability of project failure. This course provides thorough coverage and techniques to identify and document quality requirements that produce a quality product.

This course aligns with BABOK v3.0. This course is endorsed by the IIBA® and offers 21 CDU credits | 21 PDU's from PMI.

Objectives
Upon completion of the High Quality Business Requirements course, students will be able to:
Learn what requirements really are and why they are important
Understand requirements difficulties in software development
Understand collaboration and requirements-gathering techniques
Learn to identify requirements during interviews and discussions
Use tools and techniques for requirements gathering and verification
Facilitate a collaborative session
Create quality requirements documents using VBH's software requirements template
Managing requirements once they are confirmed
Learn about requirements traceability
Audience
Business analysts to understand their role in the requirements processes
Requirements analysts to learn new techniques and skills in gathering requirements
Project managers to enable adequate planning for quality requirements
Managers and directors to understand their role in project success
Topics
Overview
Software requirements overview
Levels of requirements
Successive elaboration and how to use it
Requirements Gathering
Identify the problem and vision
Techniques for gathering requirements

Interviewing & observing
Prototyping
Business Process and Gap Analysis
Collaborative Workshops

Facilitation techniques for the business analyst
Analysis and Documentation of the requirements
Understanding Use cases

When use cases add value
Components of a use case

Ranking requirements
Approval process
Requirements validation and verification
Requirements throughout the project
Requirements traceability
Change Control and managing the requirements
Requirements and testing
Templates you will receive in class
Software/Product Requirements Outline
Use Case Template
Test Plan Template
Practical Application Sessions
Assess the requirements pulse of your organization
Assess your own requirements knowledge
Uncover business rules
Create a project charter
Identify stakeholders and do a stakeholder analysis
Conduct an interview session
Map a process and create a SIPOC model
Design and conduct a facilitated group session
Create a use case diagram
Develop a use case
Finalize and verify requirements documentation
Handle certain change scenarios and impact on requirements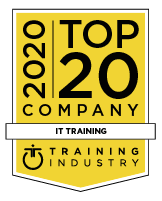 Reviews
---

We Guarantee You'll be Satisfied
At LearnQuest, our goal is always the same: to provide the highest quality training and service to each and every customer.
If you're not satisfied for any reason, simply contact one of our Training Advisors for assistance with your concerns.

Enrollment Options
Select the Training Provider you would like to use
Already have an account? Login here >


You will be leaving the LearnQuest Website
*If using Apple Training Credits or LearnPass, you must enroll with LearnQuest