Course #: BACS-200-FR
Duration: 4 Days
Price: 2 470,00 EUR
Prices reflect a 20% discount for IBM employees
GSA Public Price: ??gsa-public-price??
GSA Private/Onsite Price: ??gsa-private-price??
For GSA pricing, go to GSA Advantage! Delivery Formats
Material: LearnGreen (pdf)
View our Global Training Schedule
Classroom Schedule
Virtual Schedule
Close
There are no virtual classes on the schedule in your country. There are no public classes currently scheduled in your country.
View our global class schedule
This course is available in private, mentoring or e-learning options.

Complete this form, and a Training Advisor will be in touch with you shortly to address your training needs.
By submitting this form, I agree to LearnQuest's Terms and Conditions
View our Global Training Schedule
??elearning-section??
Request Private Training
Close
Tell us a little about yourself:
By submitting this form, I agree to LearnQuest's Terms and Conditions
All Courses Backed by the LearnQuest 100% Satisfaction Guarantee
---
Course Description
The business analyst role has evolved from that of a business procedures analyst to that of a business liaison between the non-technical user community and the technical solution providers. This course provides proactive, introductory coverage of the knowledge and skills essential to business analysts today and the foreseeable future.

This course aligns with BABOK v3.0. This course is endorsed by the IIBA® and offers 28 CDU credits | 28 PDU's from PMI.

Objectives
Upon completion of the Business Analysis for IT Professionals course, students will be able to:
Introduction to Business Analysis and the role of the Business Analyst
Business Analyst Competencies
Describe three major project development methodologies

Waterfall, Rolling wave and Spiral
Understand Agile Methodologies
Compare the different development models

Discuss the basics of enterprise analysis and its impact on project selection
Effective Stakeholder Engagement and Communications
Determine each participant's communications style (BEST profile) and how that understanding can help in eliciting requirements
Elicit and document requirements using the following techniques

Interviews
Collaborative sessions
Prototyping
Using the Work Breakdown Structure
Use case basics
Business process analysis

Fundamentals of Process Modeling
Prioritizing requirements
Documenting requirements
Requirements validation through Data Modeling
Managing requirements
Solution validation, Testing fundamentals and quality assurance
Audience
New business analysts
Experienced business analysts looking to update their skills and understanding of their role
Project managers who incorporate business analysis roles in their projects
Managers that have business analysts on their staff
Topics
Overview
BA Responsibilities and competencies
Compare SDLC's
Knowledge areas in Business Analysis
Stakeholder engagement and communications

Information distribution
Communications styles
Requirements Elicitation
Levels of requirements on a project
The impact of the development methodology on requirements
Techniques for eliciting requirements

Interviewing
Prototyping
Use Cases
Collaborative Workshops, C-MAPS™ and Facilitation
Work Breakdown Structure
Business Process Analysis

Ranking requirements
Documenting requirements
Managing requirements throughout the project
Modeling
Business Process Improvements (BPI)
Business Process Reengineering (BPR)
Using data models to verify and validate requirements

Entity Relationship Diagrams
Solution Validation and the Fundamentals of testing
Testing strategy
Ensure project quality and quality of the product
Test scripts
Measuring solution performance
Practical Application Sessions
Discuss BA practices in your company
Conduct a project with limited communications
Determine your own Communication Style
Interview a project sponsor and build a product
Develop Use Cases and a Use Case Diagram
Design and facilitate a Requirements-Gathering session using C-MAPS™
Gather requirements while developing a Work Breakdown Structure
Create a Business Process model
Develop a high-level Requirements Document
Develop an Entity Relationship Diagram
Create a Project Test Plan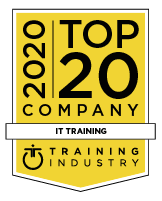 Reviews
---

We Guarantee You'll be Satisfied
At LearnQuest, our goal is always the same: to provide the highest quality training and service to each and every customer.
If you're not satisfied for any reason, simply contact one of our Training Advisors for assistance with your concerns.

Enrollment Options
Select the Training Provider you would like to use
Already have an account? Login here >


You will be leaving the LearnQuest Website
*If using Apple Training Credits or LearnPass, you must enroll with LearnQuest