Course #: AN11GES
Duration: 24 Hours
Price: 1.758,00 EUR
Prices reflect a 20% discount for IBM employees
GSA Public Price: ??gsa-public-price??
GSA Private/Onsite Price: ??gsa-private-price??
For GSA pricing, go to GSA Advantage! Delivery Formats
Material: LearnGreen (pdf)
View our Global Training Schedule
Classroom Schedule
Virtual Schedule
Close
There are no virtual classes on the schedule in your country. There are no public classes currently scheduled in your country.
View our global class schedule
This course is available in private, mentoring or e-learning options.

Complete this form, and a Training Advisor will be in touch with you shortly to address your training needs.
By submitting this form, I agree to LearnQuest's Terms and Conditions
View our Global Training Schedule
??elearning-section??
Request Private Training
Close
Tell us a little about yourself:
By submitting this form, I agree to LearnQuest's Terms and Conditions
All Courses Backed by the LearnQuest 100% Satisfaction Guarantee
---
Course Description
Learn how to perform system administration in a Power Systems environment. Learn about the features of PowerVM Editions and how to configure and manage LPARs running AIX V7 or Linux using the Hardware Management Console (HMC).
Objectives
Describe important concepts that are associated with managing POWER processor-based systems, such as logical partitioning, dynamic partitioning, virtual devices, virtual processors, virtual consoles, virtual local area network (VLAN), and shared processors
Describe the features of the PowerVM editions
Describe the functions provided by the HMC
Configure and manage the HMC, including users and permissions, software, start and shutdown, remote access features, network configuration, security features, HMC backup and restore options, and the HMC reload procedure
Describe the rules that are associated with allocating resources, including dedicated processors, processing units for Micro-Partitioning, memory, physical and virtual I/O for AIX and Linux partitions
Configure and manage LPARs by using the HMC graphical user interface (GUI) and HMC commands
Power on and power off the Power Systems server
Use the HMC to back up and restore partition data
Perform dynamic LPAR operations (DLPAR)
Audience
This course is appropriate for system administrators, technical support individuals, and IBM business partners who implement LPARs on IBM Power Systems.
Prerequisites
This introductory course does not require any logical partitioning experience.
General TCP/IP knowledge is strongly recommended. This prerequisite can be met by attending TCP/IP for AIX System Administrators (AN21G).
Topics
Day 1
Welcome
Unit 1: Introduction to partitioning
Exercise 1: Introduction to partitioning
Unit 2: Hardware system overview
Exercise 2: System hardware components
Unit 3: Hardware Management Console
Day 2
Unit 3: Hardware Management Console (continued)
Exercise 3: Exploring the HMC V8 interface
Unit 4: Hardware Management Console maintenance
Exercise 4: HMC and managed system maintenance
Unit 5: System power management
Exercise 5: System power management
Unit 6: Planning and configuring logical partitions
Day 3
Unit 6: Planning and configuring logical partitions (continued)
Exercise 6: Configuring logical partitions
Unit 7: Partition operations
Exercise 7: Partition operations
Unit 8: Dynamic LPAR operations
Exercise 8: Dynamic LPAR operations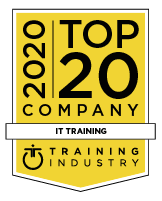 Reviews
---

We Guarantee You'll be Satisfied
At LearnQuest, our goal is always the same: to provide the highest quality training and service to each and every customer.
If you're not satisfied for any reason, simply contact one of our Training Advisors for assistance with your concerns.

Enrollment Options
Select the Training Provider you would like to use
Already have an account? Login here >

You will be leaving the LearnQuest Website
*If using Apple Training Credits or LearnPass, you must enroll with LearnQuest