Course #:GCP-400
Duration: 1 Day
Price: 595.00 USD
IBM Employees receive a 20% discount on all purchases
GSA Public Price: ??gsa-public-price??
GSA Private/Onsite Price: ??gsa-private-price??
For GSA pricing, go to GSA Advantage! Delivery Formats
Material: LearnGreen (pdf)
View our Global Training Schedule
Classroom Schedule
Virtual Schedule
Close
There are no virtual classes on the schedule in your country. There are no public classes currently scheduled in your country.
View our global class schedule
This course is available in private, mentoring or e-learning options.

Complete this form, and a Training Advisor will be in touch with you shortly to address your training needs.
By submitting this form, I agree to LearnQuest's Terms and Conditions
View our Global Training Schedule
??elearning-section??
Request Private Training
Close
Tell us a little about yourself:
By submitting this form, I agree to LearnQuest's Terms and Conditions
All Courses Backed by the LearnQuest 100% Satisfaction Guarantee
---
Course Description
This Build a Business Transformation Vision with Google Cloud course is designed to provide students with learning how the Google Cloud library can address business challenges through three distinct lenses: technology, economics, and security. Technology alone won't help your business become innovative, so a fourth lens helps you reimagine the way you work by encouraging a culture of innovation. This vision will take into account several cloud adoption phases so that you can mobilize your teams to work in parallel toward business acceleration while reducing costs.

Objectives
Upon completion of the Build a Business Transformation Vision with Google Cloud course, students will be able to:
Differentiate cloud services from traditional on-premises technology through financial and IT lenses.
Describe the top ways Google Cloud Platform (GCP) innovatively reduces costs and creates value using examples.
Describe Google's multi-layer measures to help ensure customer data is secure, private, and compliant per government or industry regulations.
Describe the requirements to successfully lead a culture of innovation.
Build a cloud-first business transformation vision using a machine learning use case.
Audience
Traditional enterprise business decision makers
Suitable for all management levels leading Product, Operations, Finance, People Management, Sales, Marketing, and Client Management interested in how Google Cloud Platform can support their business transformation.
Prerequisites
Google or gmail account to access course materials
Savvy about own business products/services and industry
Some knowledge of capital expenditure
Topics
Then and Now
Before cloud: what did the business IT backbone look like?
How has IT evolved per the demands of growing businesses?
What is cloud? What is Google Cloud Platform (GCP)?
What are today's specific business and tech-related needs?
How does the Google Cloud services meet these needs?
Creating Business Value
What are the GCP product categories and what business needs do they address?
How can GCP can enable effective data management?
How can GCP innovatively reduce costs and create value?
What are some business transformation cases that use GCP?
Secure and Compliant
What are today's cybersecurity challenges?
What is Google's multi-layer approach to security?
How can a shared security model help to ensure joint business success?
Culture of Innovation
How can using GCP change the way a business works?
How can business decision makers encourage a culture of innovation using specific examples?
What are some ways to practice innovative thinking techniques?
What are core organization-wide innovation principles?
What are some ways to reinforce innovation across an organization?
Workshop: Transformation Vision
Identify an ambitious business challenge
Brainstorm potential solutions
Select the primary solution and determine the required data sets
Categorize high-level steps for implementing the solution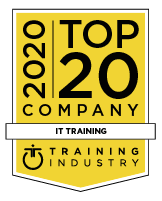 Reviews
---

We Guarantee You'll be Satisfied
At LearnQuest, our goal is always the same: to provide the highest quality training and service to each and every customer.
If you're not satisfied for any reason, simply contact one of our Training Advisors for assistance with your concerns.

Enrollment Options
Select the Training Provider you would like to use
Already have an account? Login here >

You will be leaving the LearnQuest Website
*If using Apple Training Credits or LearnPass, you must enroll with LearnQuest