Course #:GCP-300
Duration: 2 Days
Price: 1,494.00 USD
IBM Employees receive a 20% discount on all purchases
GSA Public Price: ??gsa-public-price??
GSA Private/Onsite Price: ??gsa-private-price??
For GSA pricing, go to GSA Advantage! Delivery Formats
Material: LearnGreen (pdf)
View our Global Training Schedule
Classroom Schedule
Virtual Schedule
Close
There are no virtual classes on the schedule in your country. There are no public classes currently scheduled in your country.
View our global class schedule
This course is available in private, mentoring or e-learning options.

Complete this form, and a Training Advisor will be in touch with you shortly to address your training needs.
By submitting this form, I agree to LearnQuest's Terms and Conditions
View our Global Training Schedule
??elearning-section??
Request Private Training
Close
Tell us a little about yourself:
By submitting this form, I agree to LearnQuest's Terms and Conditions
All Courses Backed by the LearnQuest 100% Satisfaction Guarantee
---
Course Description
This Architecting with Google Cloud Platform: Design and Process course equips students to build highly reliable and efficient solutions on Google Cloud Platform, using proven design patterns and the principles of Google Site Reliability Engineering (SRE). It is a continuation of the Architecting with Google Cloud Platform: Infrastructure course and assumes hands-on experience with the technologies covered in that course.

Through a combination of presentations, demos, and hands-on labs, participants learn to design GCP deployments that are highly reliable and secure; and how to operate GCP deployments in a highly available and cost-effective manner.


Objectives
Upon completion of the Architecting with Google Cloud Platform: Design and Process course, students will be able to:
Design for high availability, scalability, and maintainability.
Assess tradeoffs and make sound choices among Google Cloud Platform products.
Integrate on-premises and cloud resources.
Identify ways to optimize resources and minimize cost.
Implement processes that minimize downtime, such as monitoring and alarming, unit and integration testing, production resilience testing, and incident post-mortem analysis.
Implement policies that minimize security risks, such as auditing, separation of duties and least privilege.
Implement technologies and processes that assure business continuity in the event of a disaster.
Audience
Cloud Solutions Architects, Site Reliability Engineers, Systems Operations professionals, DevOps Engineers, IT managers.
Individuals using Google Cloud Platform to create new solutions or to integrate existing systems, application environments, and infrastructure with the Google Cloud Platform.
Prerequisites
Completed Architecting with Google Cloud Platform: Infrastructure or have equivalent experience
Basic proficiency with command-line tools and Linux operating system environments
Systems Operations experience including deploying and managing applications, either on-premises or in a public cloud environment
Topics
DEFINING THE SERVICE
Design in this class.
State and solution.
Measurement.
Gathering requirements, SLOs, SLAs, and SLIs (key performance indicators).
BUSINESS-LOGIC LAYER DESIGN
Microservices architecture.
GCP 12-factor support.
Mapping compute needs to Google Cloud Platform processing services.
Compute system provisioning.
DATA LAYER DESIGN
Classifying and characterizing data.
Data ingest and data migration.
Identification of storage needs and mapping to Google Cloud Platform storage systems.
PRESENTATION LAYER DESIGN
Network edge configuration.
Network configuration for data transfer within the service, including load balancing and network location.
Network integration with other environments, including on premise and multi-cloud.
DESIGN FOR RESILIENCY, SCALABILITY, AND DISASTER RECOVERY
Failure due to loss of resources.
Failure due to overload.
Strategies for coping with failure.
Business continuity and disaster recovery, including restore strategy and data lifecycle management.
Scalable and resilient design.
DESIGN FOR SECURITY
Google Cloud Platform security.
Network access control and firewalls.
Protections against denial of service.
Resource sharing and isolation.
Data encryption and key management.
Identity access and auditing.
CAPACITY PLANNING AND COST OPTIMIZATION
Capacity planning.
Pricing.
DEPLOYMENT, MONITORING AND ALERTING, AND INCIDENT RESPONSE
Deployment.
Monitoring and alerting.
Incident response.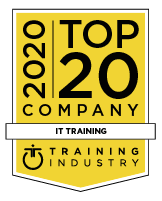 Reviews
---

We Guarantee You'll be Satisfied
At LearnQuest, our goal is always the same: to provide the highest quality training and service to each and every customer.
If you're not satisfied for any reason, simply contact one of our Training Advisors for assistance with your concerns.

Enrollment Options
Select the Training Provider you would like to use
Already have an account? Login here >

You will be leaving the LearnQuest Website
*If using Apple Training Credits or LearnPass, you must enroll with LearnQuest