Course #: WSMD-100
Duration: 4 Days
Price: 2,800.00 USD
Prices reflect a 20% discount for IBM employees
GSA Public Price: ??gsa-public-price??
GSA Private/Onsite Price: ??gsa-private-price??
For GSA pricing, go to GSA Advantage! Delivery Formats
Material: LearnGreen (pdf)
View our Global Training Schedule
Classroom Schedule
Virtual Schedule
Close
There are no virtual classes on the schedule in your country. There are no public classes currently scheduled in your country.
View our global class schedule
This course is available in private, mentoring or e-learning options.

Complete this form, and a Training Advisor will be in touch with you shortly to address your training needs.
By submitting this form, I agree to LearnQuest's Terms and Conditions
View our Global Training Schedule
??elearning-section??
Request Private Training
Close
Tell us a little about yourself:
By submitting this form, I agree to LearnQuest's Terms and Conditions
All Courses Backed by the LearnQuest 100% Satisfaction Guarantee
---
Course Description
This course is designed to provide students with a combination of instructor-led discussions and interactive workshops to illustrate the use of the modeling abilities within WebSphere Modeler. This course will focus on; role of the integration server, role of different integration patterns, WBI toolset implementations, demonstrate process modeling abilities, process simulation execution, performing model analysis, reporting capabilities and versioning. This course will utilize a variety of different case studies and practical tutorials to demonstrate the abilities of the WBI Modeler to support business process modeling

Objectives
Upon completion of the course, students will be able to:
Understand the concepts and capabilities of Business Process Modeling
Understand the concepts of business process modeling
Illustrate the role of the IBM WBI Modeler toolset
Depict the different types of business integration patterns: Business, Integration, Application and Runtime
Discuss the role of eCommerce integration patterns
Depict the abilities of the Modeler toolset and illustrate the various model elements
Demonstrate the methods for building effective process models
Create process models using connectors, repositories, services and tasks
Illustrate advanced Model Elements
Perform simulation for all of our designed business processes using tokens and interrupts
Illustrate use of WBI analysis tools for static, dynamic, profile and model analysis
Depict the various reporting functions within the modeling tool
Illustrate the versioning of modeling projects
Audience
Java or OO Developers
Web Page Designers
Professionals that will be designing and modeling large scale applications using WebSphere Business Modeler
Prerequisites
Basic understanding of application development
Exposure to an object-oriented programming language is desirable
Topics
WebSphere Business Integration Overview
N-tier architecture
Model-View-Controller
WebSphere BI products

WBI Server
WBI InterChange Server
WebSphere MQ Workflow
WBI Message Broker
WBI Adapters
WBI Modeler
WBI Monitor

Web Server
WebSphere Application Server
Standalone vs. Network Deployment administration
J2EE platform and APIs (JMS, JNDI, JDBC, etc)
J2EE packaging
Application lifecycle
Introduction to Business Process Modeling
Defining BPM
Benefits of BPM
Introduction to Service Oriented architecture
Integrating BPM into SOA
Modeling Integration Patterns
Defining eBusiness Integration Patterns

Business
Integration
Application
Runtime

Business patterns

Self Service
Collaboration
Information aggregation
Extended Enterprise

Integration Patterns

Process
Application
Information
WBI Toolset
Illustrating WebSphere Business Modeler
Eclipse-based environment
Dominant capabilities
Available implementations

Basic
Advanced
Publishing Server

Components

WebSphere Integration Developer
WebSphere Process Server
Using WebSphere Business Modeler
Project organization

Projects
Catalogs
Business groups

Creating a process
Exporting and importing
Basics of simulation and analysis
Model Elements
Defining model elements
Using Data catalogs
Business Items
Role of Notifications
Use of Notification templates
Process modeling
Business modeling modes
Process diagram

Tasks
Services
Repositories
Connector

Specify input and output data
Conditional components
Controlling BPEL process flow
Parallel processing
Conditional process branching
Process looping
Overview of BPEL activities
Getting and transforming data
Creating process variables
Add transformations (XSLT) to a process
XSLT process mapper
Process mapper advanced features (if, foreach, choose, function set)
Using XPath to get information
Testing transformations
Invoke adapters from a BPEL process
Why adapters?
Adapter architecture (JCA)
Adapter Integration in Oracle BPEL
Invoking Database adapter
Using Siebel adapter
Human Workflow
Human workflow requirements
Human workflow patterns
Human workflow security (XML file, Database, LDAP)
Create/View a task
Task Routing
Features of the worklist
Notification services
Error handling
Fault handler scope
Catching faults
Handling timeout conditions with Pick and On-alarm
Compensation handlers
Automatic failure retry
Advanced Model Elements
Resources
Resource catalogs
Roles
Timetables
Costs
Modeling organizations
Working with expressions
Adding colors
Advanced Process modeling
Components

Map
Observer
Timer
Classifiers

Specify cost and revenue
Measures

Input criteria
Precondition
Correlation
Output criteria
Post condition

Require roles
Specify resources

Individual resources
Bulk resources

Specify organizational unit
Specify location
Specify classifier value
Swimlane layout
Process validation
Process simulation
Process simulation
Simulation components

Tokens
Interrupts
Attributes
Performing Model Analysis
Using model analysis
Analysis templates

Static analysis
Model analysis
Profile analysis
Dynamic analysis
Report Processing
Query feature
Report designer and using templates
Documentation reports
Dynamic analysis reports
Static analysis reports
Printing and exporting reports
Related Courses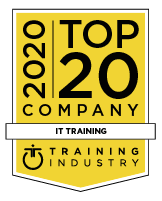 Reviews
---

We Guarantee You'll be Satisfied
At LearnQuest, our goal is always the same: to provide the highest quality training and service to each and every customer.
If you're not satisfied for any reason, simply contact one of our Training Advisors for assistance with your concerns.

Enrollment Options
Select the Training Provider you would like to use
Already have an account? Login here >

You will be leaving the LearnQuest Website
*If using Apple Training Credits or LearnPass, you must enroll with LearnQuest