Course #: TN035G
Duration: 32 Hours
Price: 3,180.00 USD
Prices reflect a 20% discount for IBM employees
GSA Public Price: ??gsa-public-price??
GSA Private/Onsite Price: ??gsa-private-price??
For GSA pricing, go to GSA Advantage! Delivery Formats
Material: LearnGreen (pdf)
View our Global Training Schedule
Classroom Schedule
Virtual Schedule
Close
There are no virtual classes on the schedule in your country. There are no public classes currently scheduled in your country.
View our global class schedule
This course is available in private, mentoring or e-learning options.

Complete this form, and a Training Advisor will be in touch with you shortly to address your training needs.
By submitting this form, I agree to LearnQuest's Terms and Conditions
View our Global Training Schedule
??elearning-section??
Request Private Training
Close
Tell us a little about yourself:
By submitting this form, I agree to LearnQuest's Terms and Conditions
All Courses Backed by the LearnQuest 100% Satisfaction Guarantee
---
Course Description
This course is designed for IBM Netcool/OMNIbus 8.1 advanced users and administrators. It includes hands-on lab exercises that are based on a distributed deployment of Netcool/OMNIbus. You start with two images with Netcool/OMNIbus installed and deployed in a high-availability configuration. You use this environment to explore advanced administration topics and deploy advanced features. Note that product installation is not covered in this class. Product installation is covered in Netcool/OMNIbus 8.1 Installation and Configuration (TN025G).
Objectives
Perform the major functions of the Netcool/OMNIbus Administrator utility
Use both basic and advanced SQL
Configure and run probe integrations
Configure and use advanced probe functions
Configure and implement Web GUI load balancing
Customize Tivoli Common Reporting portal reports
Configure core components and standard integration for SSL and FIPS 140-2 compliance
Implement and examine the ESF-based, multi-tiered architecture
Audience
This intermediate course is for Netcool/OMNIbus 8.1 administrators and advanced users.
Prerequisites
You should have:
Linux operating system skills
Basic SQL knowledge
Knowledge of LDAP is beneficial
You can also take:
IBM Tivoli Netcool/OMNIbus 8.1 nstallation and Configuration (TN025G)
Topics
Introduction to Netcool/OMNIbus administration
Overview
Stopping and starting components
Backing up and restoring
Applying maintenance
Modifying behavior
ObjectServer administration
ObjectServer structure
Modifying the ObjectServer structure
Creating ObjectServers
Probes
MIB Manager
Probe high availability
Remote probe administration
Automations
Basic SQL
ObjectServer automations
SQL code blocks
Database triggers
Temporal triggers
Signal triggers
ObjectServer procedures
Web GUI administration
Filters, view, and event grouping
Tools, prompts, and menus
Maps
Gauges
Basic dashboard creation
Web GUI administrative API
User administration
User administration overview
ObjectServer user administration
Web GUI user administration
Creating Web GUI startup pages
Customizing Tivoli Common Reporting reports
Overview
Framework Manager
Modifying the data model
Web GUI high availability
Dashboard Application Services Hub
Web GUI
Setting up a load balanced cluster
Cluster administration
Security
Netcool/OMNIbus security elements
Using SSL for client and server communications
Encryption and FIPS compliance
Multitiered architectures
Overview
Deploying the architecture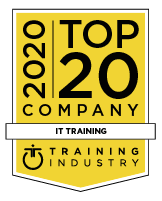 Reviews
---

We Guarantee You'll be Satisfied
At LearnQuest, our goal is always the same: to provide the highest quality training and service to each and every customer.
If you're not satisfied for any reason, simply contact one of our Training Advisors for assistance with your concerns.

Enrollment Options
Select the Training Provider you would like to use
Already have an account? Login here >

You will be leaving the LearnQuest Website
*If using Apple Training Credits or LearnPass, you must enroll with LearnQuest