Course #: SSFS1G
Duration: 8 Hours
Price: 795.00 USD
Prices reflect a 20% discount for IBM employees
GSA Public Price: ??gsa-public-price??
GSA Private/Onsite Price: ??gsa-private-price??
For GSA pricing, go to GSA Advantage! Delivery Formats
Material: LearnGreen (pdf)
View our Global Training Schedule
Classroom Schedule
Virtual Schedule
Close
There are no virtual classes on the schedule in your country. There are no public classes currently scheduled in your country.
View our global class schedule
This course is available in private, mentoring or e-learning options.

Complete this form, and a Training Advisor will be in touch with you shortly to address your training needs.
By submitting this form, I agree to LearnQuest's Terms and Conditions
View our Global Training Schedule
??elearning-section??
Request Private Training
Close
Tell us a little about yourself:
By submitting this form, I agree to LearnQuest's Terms and Conditions
All Courses Backed by the LearnQuest 100% Satisfaction Guarantee
---
Course Description
Enterprise data is growing exponentially. This data explosion is making commonly accepted practices of data management inadequate. Social, mobile, cloud, big data, and analytics are driving an explosion in data volumes and causing new challenges for data protection, disaster recovery, regulatory requirements, and standards for compliance. Data management has become one of the highest priorities of organizations today.
The IBM FlashSystem products are designed to help companies improve performance and reduce server sprawl, power consumption, cooling, and floor space requirements. All of this in turn can help clients save money, improve performance, and invest more in innovation. The IBM FlashSystem family can help you take control of your storage, harness existing data, and manage your IT infrastructure in a much more cloud-like fashion. This course will aim to provide the basics of flash storage systems, specifically IBM's portfolio in this area.
Objectives
When you complete this course, you should be able to:
• Demonstrate an understanding of flash storage from a technology standpoint
• Summarize the benefits of IBM FlashCore technology
• Recognize all the flash storage products from IBM and their benefits
• Summarize the architecture of IBM FlashSystem products, namely IBM FlashSystems 900, V9000, A9000 and A9000R
• Demonstrate an ability to access and interact with the graphical interface of IBM FlashSystem V9000
• Summarize the various use cases of each of the FlashSystem products
Audience
Enrollment in this course is not restricted. Typical students may include:
• Customers
• Technical IBM personnel
• IBM Business Partner technical personnel
• IT consultants and architects
Prerequisites
You should have a basic understanding of concepts associated with open systems disk storage systems and I/O operations.
You may want to consider taking:
Introduction to Storage (SS01G)
Topics
Course Administration and Introduction
Unit 1: An Overview of Flash Storage
Unit 2: IBM Flash Storage Portfolio
Unit 3: An Overview of IBM FlashSystem 900
Unit 4: An Overview of IBM FlashSystem V9000
Unit 5: An Overview of IBM FlashSystems A9000 and A9000R
Exercise simulations with Lab Guide
Exercise 1. Access menu
Exercise 2. Settings menu
Exercise 3. Creating a volume
Exercise 4. Mapping a volume to a host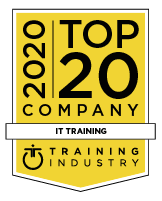 Reviews
---

We Guarantee You'll be Satisfied
At LearnQuest, our goal is always the same: to provide the highest quality training and service to each and every customer.
If you're not satisfied for any reason, simply contact one of our Training Advisors for assistance with your concerns.

Enrollment Options
Select the Training Provider you would like to use
Already have an account? Login here >

You will be leaving the LearnQuest Website
*If using Apple Training Credits or LearnPass, you must enroll with LearnQuest