Course #: ES27G
Duration: 24 Hours
Price: 2,511.00 USD
Prices reflect a 20% discount for IBM employees
GSA Public Price: ??gsa-public-price??
GSA Private/Onsite Price: ??gsa-private-price??
For GSA pricing, go to GSA Advantage! Delivery Formats
Material: LearnGreen (pdf)
View our Global Training Schedule
Classroom Schedule
Virtual Schedule
Close
There are no virtual classes on the schedule in your country. There are no public classes currently scheduled in your country.
View our global class schedule
This course is available in private, mentoring or e-learning options.

Complete this form, and a Training Advisor will be in touch with you shortly to address your training needs.
By submitting this form, I agree to LearnQuest's Terms and Conditions
View our Global Training Schedule
??elearning-section??
Request Private Training
Close
Tell us a little about yourself:
By submitting this form, I agree to LearnQuest's Terms and Conditions
All Courses Backed by the LearnQuest 100% Satisfaction Guarantee
---
Course Description
To provide an overview of the z Operating System (OS), look at the systems from both a hardware and software prospective, and develop a basic understanding of System z partitioning capabilities, Processor Resource/Systems Manager (PR/SM), z/OS, Job Entry Subsystem 2 (JES2), Job Entry Subsystem 3 (JES3), Time Sharing Option (TSO), TSO Extended (TSO/E), System Display and Search Facility (SDSF), z/OS Communications Server, and System z channel subsystem usage for various channels, such as Enterprise System Connection (ESCON), Fiber Connector (FICON), and the Open Systems Adapter (OSA). It will also describe the Initial Program Loader (IPL) process and enable you to become comfortable issuing z/OS commands from a Multi Console Support (MCS) system console or extended MCS console.
This course is one step in the following Learning Journey:
Objectives
Describe System z usage of z/Architecture
Identify System z servers and their major components
Name z/OS functional groups and base elements
Describe the concept of virtual storage and its exploitation in z/OS
Issue z/OS commands with the correct syntax
Identify z/OS display commands that can be used to determine device and channel path status
Describe the use of VARY and CONFIG z/OS operator commands
Interpret the results of z/OS commands
Identify the differences between JES2 and JES3
Describe JES2 usage
SPOOLs and checkpoint data sets
Cold, warm, and hot starts
Commands to control resources and display job status
Describe the purpose and use of the following:
TSO
ISP/PDF
Allocating, displaying, and editing data set information with ISP/PDF panels
SDSF
Describe the naming rules for z/OS data sets
Describe the z/OS catalog structure
Describe the functions performed by DFSMS, DFSMSdss, DFSMShsm, and DFSMSrmm to help manage the data sets in a data center
Describe the function of JCL cataloged procedures
Identify the difference between MCS consoles and extended MCS consoles
Issue commands to determine the status and parameters of any console
Describe major console enhancements at z/OS 1.8, z/OS 1.10, and z/OS 2.1
Audience
This basic course is for IT personnel with little or no theoretical background of z/OS and little or no general practical in IS experience.
Prerequisites
You should have completed:
An Introduction to the z/OS Environment (ES050)
Topics
Day 1
Welcome
Unit 1: Review of System z servers and z/OS
Unit 2: z/OS MVS commands
Labs 1, 2, and 3
Day 2
Review
Unit 3: JES and TSO
Unit 4: z/OS data sets
Labs 4, 5, and 6
Day 3
Review
Unit 5: z/OS consoles operation
Labs 7, 8, and 9
Related Courses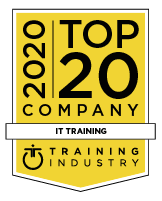 Reviews
---

We Guarantee You'll be Satisfied
At LearnQuest, our goal is always the same: to provide the highest quality training and service to each and every customer.
If you're not satisfied for any reason, simply contact one of our Training Advisors for assistance with your concerns.

Enrollment Options
Select the Training Provider you would like to use
Already have an account? Login here >

You will be leaving the LearnQuest Website
*If using Apple Training Credits or LearnPass, you must enroll with LearnQuest