Course #: DEL-115
Duration: 5 Days
Price: 2,500.00 USD
Prices reflect a 20% discount for IBM employees
Prices shown are the special AWS Partner Price
Prices reflect the Capgemini employee discount
Prices reflect the UPS employee discount
GSA Public Price: ??gsa-public-price??
GSA Private/Onsite Price: ??gsa-private-price??
For GSA pricing, go to GSA Advantage! Delivery Formats
Material: LearnGreen (pdf)
View our Global Training Schedule
Classroom Schedule
Virtual Schedule
Close
There are no virtual classes on the schedule in your country. There are no public classes currently scheduled in your country.
View our global class schedule
This course is available in private, mentoring or e-learning options.

Complete this form, and a Training Advisor will be in touch with you shortly to address your training needs.
By submitting this form, I agree to LearnQuest's Terms and Conditions
View our Global Training Schedule
??elearning-section??
Request Private Training
Close
Tell us a little about yourself:
By submitting this form, I agree to LearnQuest's Terms and Conditions
All Courses Backed by the LearnQuest 100% Satisfaction Guarantee
---
Course Description
This 5-day interactive virtual class offer hands-on activities to provide immediate practical experience. It is a combination of our Associate and Professional Integration Developer classes in an accelerated format. This class is the best medium to prepare for the Boomi Professional Developer Certification Exam.
At Dell Boomi, we want all of our users to develop core competencies in AtomSphere, which we believe lead to sustained success.


Objectives
After completing our Developer Curriculum you will be able to:
Navigate the AtomSphere UI
Work with Boomi Documents
Configure AtomSphere Connectors (Connection and Operation components)
Design complex integration processes to implement advanced logic and process data
Design and deploy event-based, web service integration processes
Enable administration features for logging and reporting
Deploy integration processes to environments
Debug and troubleshoot integration processes
Translate business scenario into AtomSphere integration process
Audience
Developers and Architects with understanding of technologies such as SQL, XML, Java
Knowledge of enterprise systems (CRM, SFA, ERP, SAP)
Experience with Enterprise Integration Tools
Prerequisites
Boomi Essentials Course. (4 hr Self-Guided course)
Topics
DEVELOPER 1
Section 1

SaaS Training: Integration Walk-through (Salesforce, Database, Mail Connectors, Query Operations, Advanced Logic, Messaging, Advanced Mapping and Functions).

Section 2

Administrator Training for Developers (Deployment, Scheduling, Licensing, Errors and Notifications).
Development Life Cycle (Overview, Build Components and Reusability, Change Management).
Properties (Dynamic Process Properties, Dynamic Document Properties, Process Property Component).
Document Flow (Overview and Concepts, Shape Types, Document Flow).
DEVELOPER 2
Section 1

Extensions (Defining configuration settings within your process to be specified at Deployment).
REST (Create POST request for generic RESTful web application using Boomi's HTTP Client Connector).
SOAP (Integrate web-based or on premise application which exposes a SOAP web services interface).
Process Call (Execute another process from within a process).
DEVELOPER 2
Section 2

Business Rules (Implement advanced logic checking multiple business rules to either accept or reject document).
Document Caching (Hold/Index frequently used documents in the Atom while performing multiple integrations between documents and process).
Try/Catch (Capture process-level or document-level errors for one or more documents which fail during execution).
Error Handling (Learn about error handling tools and techniques in Boomi).
DEVELOPER 3
Process Route (Select an execution path dynamically at runtime time based on a value such as a document property, data profile, extension value, or trading partner).
Web Services (Listen for requests from clients in real time through an embedded web server)..
API Management (Enable API publisher to expose versioned APIs for logical groups of APIs).
Best Practices (Deployment and Development Framework).
Related Courses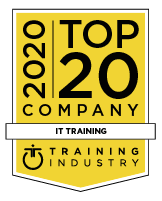 Reviews
---

We Guarantee You'll be Satisfied
At LearnQuest, our goal is always the same: to provide the highest quality training and service to each and every customer.
If you're not satisfied for any reason, simply contact one of our Training Advisors for assistance with your concerns.

Enrollment Options
Select the Training Provider you would like to use
Already have an account? Login here >


You will be leaving the LearnQuest Website
*If using Apple Training Credits or LearnPass, you must enroll with LearnQuest