Course #:CFLQ-185
Duration: 2 Days
Price: 1,530.00 USD
GSA Public Price: ??gsa-public-price??
GSA Private/Onsite Price: ??gsa-private-price??
For GSA pricing, go to GSA Advantage! Delivery Formats
Material: LearnGreen (pdf)
View our Global Training Schedule
View our Global Training Schedule
Classroom Schedule
Virtual Schedule
Close
There are no virtual classes on the schedule in your country. There are no public classes currently scheduled in your country.
View our global class schedule
This course is available in private, mentoring or e-learning options.

Complete this form, and a Training Advisor will be in touch with you shortly to address your training needs.
By submitting this form, I agree to LearnQuest's Terms and Conditions
View our Global Training Schedule
??elearning-section??
Request Private Training
Close
Tell us a little about yourself:
By submitting this form, I agree to LearnQuest's Terms and Conditions
All Courses Backed by the LearnQuest 100% Satisfaction Guarantee
---
Course Description
This Teradata Physical Implementation course is designed to provide students with in-depth knowledge of Teradata Implementation. This course can be taught using Version 12, 13, or 14. Please inform your sales representative of which version you are currently using.

Audience
A mix of beginning,intermediate and advanced Teradata users
Topics
The Teradata Architecture
Teradata Spreads the Rows across AMPs
The Teradata Architecture
The Parsing Engine
The PE comes up with a PLAN the AMPs follow
The AMPs
Born to be parallel
The BYNET
A Scalable Architecture
Single-AMP Retrieve
Primary Index
The Primary Index
Two Types of Primary Indexes (UPI or NUPI)
Unique Primary Index (UPI)
Non-Unique Primary Index (NUPI)
Multi-Column Primary Indexes
When do you define the Primary Index?
Defining a Non-Unique Primary Index (NUPI)
Defining a Multi-Column Primary Index
Laying out and Retrieving Data
Hashing the Primary Index Value
The Hash Map
An 8-AMP Hash Map Example
Laying a Row onto the Proper AMP
Retrieving a Row by way of the Primary Index
Hashing Non-Unique Primary Indexes (NUPI)
Placing Non-Unique Primary Indexes (NUPI) Rows
Non-Unique Primary Indexes Continued
Placing (NUPI) Rows Continued
Retrieving (NUPI) Rows
Placing Multi-Column Primary Index Rows
Retrieving Multi-Column Primary Index Rows
Even Distribution with an UPI
Uneven Distribution with a NUPI
Unacceptable Distribution with a NUPI
Review – Parsing Engines Plan with an UPI
Review – Parsing Engines Plan with a NUPI
Review – Big Trouble – The Full Table Scan
Big Trouble – A Picture of a Full Table Scan
Test your Teradata Primary Index Knowledge
The Row-ID
The Uniqueness Value
The Row ID
Duplicates and the Uniqueness Value
AMPs Sort Their Rows by the Row ID
Search the Data like a Phone Book
A Visual for Data Layout
Test Your Teradata Access Query Knowledge
UPI Row-ID Test
NUPI Row-ID Test
Secondary Indexes
The Base Table
Creating a Unique Secondary Index (USI)
The Secondary Index Subtable
Inside the Secondary Index Subtable
How Teradata builds the Secondary Index Subtable
Lab: Place the USI Rows on the Proper AMP
Lab: Place the USI Rows on the Proper AMP
Building the Secondary Index Subtable Results
USI – Always a Two-AMP Operation
USI Summary
USI Pictorial using the Hash Maps
USI Secondary Index Quiz
A Full Table Scan Example
The Base Table
Creating a Non-Unique Secondary Index (NUSI)
Columns inside a NUSI Secondary Index Subtable
NUSI Subtable is AMP-Local
A Query using the NUSI Column
A Query using the NUSI Column
NUSI Recap
Value Ordered NUSI
Secondary Index Summary
Test Your Teradata Access Query Knowledge
An Incredible Quiz Opportunity
Partitioned Tables
Range Queries
Why we had to perform a Full Table Scan
A Partitioned Table
A Partitioned Table
One Year of Orders Partitioned
Fundamentals of Partitioning
Add the Partition to the Row-ID for the Row Key
You Partition a Table when you CREATE the Table
RANGE_N Partitioning by Week
RANGE_N Partitioning Older and Newer Data
Case_N Partitioning
Multi-Level Partitioning
New Feature V13.10 – Character Based PPI
NEW! Character Based PPI Multi-Level Example
NEW! CASE Based Character PPI
TIMESTAMP partitioning that is Deterministic
Disadvantages of PPI Tables
PPI Tricks for the Primary Index
Using the Keyword Partition
Partitions for No Case, No Range and Unknown
SQL for RANGE_N
SQL for CASE_N
Adding and Deleting Partitions
Adding and Deleting Partitions with INSERT
Partitioning Rules
See the data
Test Your Teradata Access Knowledge
Columnar
Columnar Tables are NOPI tables
A No Primary Index (NOPI) table
How to CREATE a NOPI table
NOPI tables spread data evenly
NOPI tables are often used for ETL Staging Tables
NOPI Options
NOPI Restrictions
NOPI Row-ID Architecture
Columnar Tables still have AMPs process entire row
How does a Columnar Table differ from a traditional Teradata Table
The fundamentals of Columnar
Columnar splits rows into column Containers
All Column Containers contain rows in perfect order
Columnar Relative Row Numbers among Containers
File System Generating (FSG) Cache
How Teradata processes using FSG Cache
How Columnar provides performance benefits
How to create a Columnar Table
Comparing Normal Tables to Columnar Tables
How normal tables are processed
How columnar tables are processed
Indexes can be used with Columnar
Visualize a Columnar Table
Questions to answer about Columnar
Single-Column and Multi-Column Containers
Columnar Row Hybrid Creation
Advanced Rules of Columnar Tables
Row Based Partitioned (PPI) Tables
CREATE Statement for both row and column partitioning
Column and Row partitioning combined
How to load a Columnar Table
Columnar Table Access through Secondary Indexes
Columnar Compression Capabilities
Auto Compress in Columnar
When and When NOT to use Columnar Tables
Restrictions of Columnar Tables
Joins
A Join Example
Joins and the Primary Index
Redistributing Rows in Spool
Redistributing Rows of Both Tables
Duplicating the Smaller Table
Quiz – How Many Rows are in Spool?
Quiz Answer – How Many Rows in Spool?
How Duplication Appears on Every AMP
How Many Rows in Spool with Redistribution?
Answer to How Many Rows in Spool
An Example of an AMP with Redistribution
New V13 – Up to 128 Tables Joined Together!
The Logical and Extended Logical Model (ELDM)
Primary and Foreign Keys
A Normalized Data Warehouse
Normalization
Dimensional Modeling also called Star Schema
Dimensional Modeling also called Star Schema
Fact Table Vs Dimensional Table
The Extended Logical Data Model (ELDM)
The End Goal of the ELDM
Column ACCESS in the WHERE Clause
The Purpose of Examining Access
The Purpose of Examining Access for Joins
Data Demographics
Distinct Values
Distinct Values Danger
Maximum Rows per Value
Typical Rows per Value
Maximum Rows NULL
Change Rating
Extended Logical Data Model Template
The Application Development Life Cycle
The Physical Data Model
An Overview of picking the right Primary Index
Step 1 – Look at Distribution
Step 1 – Test - Find the Potential Index Candidates through good Distribution
Step 1 – Answers- Find the Potential Index Candidates through good Distribution
Step 2 – Eliminate based on Change Rating
Step 3 – NUSI Elimination via Value Access Frequency
Step 4 – Pick the Primary Index
Why Join Access Frequency is Top Priority?
Why Value Access Frequency is Second Priority?
What have we learned about picking the Primary Index?
You pick the final Primary and Secondary Index
What have we learned about picking the Primary Index?
Check your answer to the Primary Index pick
Step 5 — Pick Secondary Indexes
USI Considerations
USI to eliminate Duplicate Row Checking
NUSI considerations
Four Techniques for using a NUSI
Tactical Queries
Denormalization
Derived Data
Storing Aggregates
Derived Data and Temporary Tables
Derived Tables
Volatile Temporary Tables
Global Temporary Tables
Pre–Joining Tables
Repeating Groups
Horizontal Partitioning 1 - Splitting Rows into Separate Tables
Horizontal Partitioning 2 – Separating Rows through a Partitioned Primary Index (PPI) Table
Vertical Partitioning
Covered Query
Value Ordered NUSI
Identity Columns
Join Indexes
Join Index Fundamentals
Many types of Join Indexes
A Multi-Table Join Index Example
Multi-Table Join Index Picture
Compressed Multi-Table Join Index Example
Compressed Multi-Table Join Index Picture
Single-Table Join Index
Explain showing use of the Join Index
Compressed Single-Table Join Index Example
Aggregate Join Index
Sparse Join Index
Global Multi-Table Join Index
Hash Index
Join Index Details to Remember
New in V13 – Compression in your Join Index from the Base Tables
Compression
How Compression Works
Using the Nexus Query Chameleon to Compress
An Example of SmartCompress of Nexus
Compression Reports with Nexus
Compression in V13
COLLECT STATISTICS
Parsing Engine uses Statistics for the Plan
Columns and Indexes to Collect Statistics On
Syntax to Collect Statistics
Recollecting Statistics
Random Sample instead of Collected Statistics
V12 Statistics Enhancement – Stale Statistics
Where Statistics are Stored in DBC
A Collect Statistics Example
What Statistics Really Collects?
Loner Values and High Bias Intervals
Teradata Limits
Chapter 15 – The Load Utility BTEQ
Teradata Load Utilities Continued
BTEQ
The Four Types of BTEQ Exports
FastLoad
FastLoad has Two Phases
Acquisition Phase 1
FastLoad Application Phase 2
A Sample FastLoad Script
MultiLoad
The Five Phases of MultiLoad
A Sample MultiLoad Script
TPump
Limitations of TPump
A Sample TPump Script
FastExport
FastExport Enhancement – No Spool
Teradata Parallel Transport
The TPT Data Stream Flow
TPT Operators
Read from Multiple Source Files Simultaneously
TPT Operators and their Functions
TPT Operator Types
TPT Operators and their Equivalent Load Utility
How to Run a TPT Script
Please let us know how we can help you
IBM Collaborative Lifecycle Management Self-Paced Training
DOORs Next Generation IBM Rational Team Concert IBM Rational Quality Manager
Continue learning!
This course may qualify for
Free Extended
Lab Time
Lock in Savings with LearnPass
Make the most of your budget!
Placeholder do not remove
Placeholder do not remove
Placeholder do not remove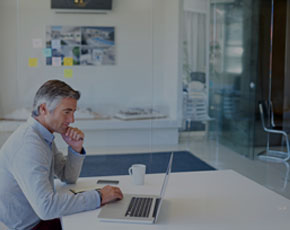 Left this here as an example of original

Reviews
---

We Guarantee You'll be Satisfied
At LearnQuest, our goal is always the same: to provide the highest quality training and service to each and every customer.
If you're not satisfied for any reason, simply contact one of our Training Advisors for assistance with your concerns.

Enrollment Options
Select the Training Provider you would like to use
Already have an account? Login here >

You will be leaving the LearnQuest Website
*If using Apple Training Credits or LearnPass, you must enroll with LearnQuest